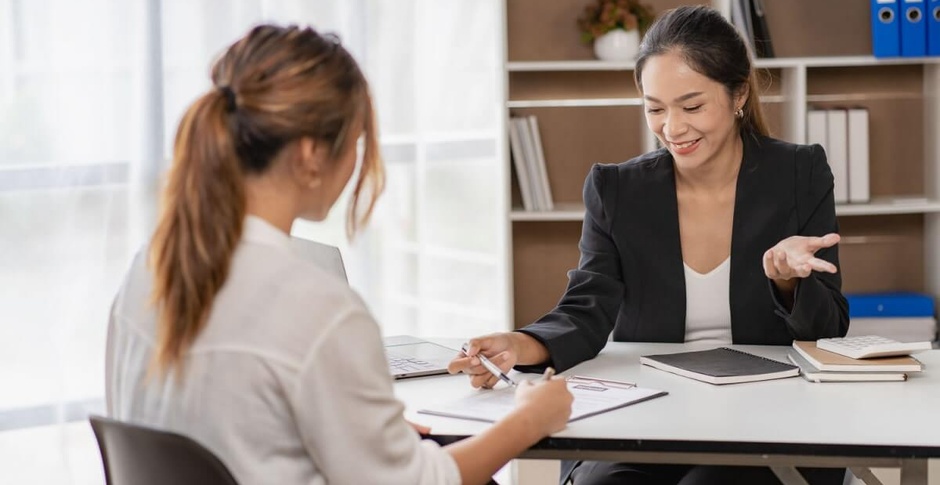 7 Recruitment Tips for Hiring Hard-to-Fill Roles in Malaysia
Hiring may be in full swing among Malaysian companies now, but the truth is not all roles are easy to fill. Even the most profitable industries likely have a hard time hiring for the most in-demand positions. Changes and adjustments due to the pandemic have led to new expectations, trends, and realities that make recruitment extra challenging in an already competitive hiring market. As such, today's talent acquisition managers must be familiar with the latest recruitment trends. This is where tips for hiring hard-to-fill roles come in handy. These strategies will help not only in finding top candidates but also hiring the best fit for specific jobs that are harder to fill than the rest of the vacancies. 
What are hard-to-fill roles?
Hard-to-fill roles refer to vacancies that hirers have difficulty filling or finding a perfect fit over a continuous period. The pandemic definitely had a major part in this, but there are also some sectors that were already having trouble hiring for certain positions even years before.
Usually, hard-to-fill roles that remain open for more than a month won't be filled in the next three months. There are many factors that lead to this problem. The most common include job-skill mismatch, economic conditions, and geographical factors. 
As industries evolve, so do the roles they require and the skills that come with the job, making it extra challenging to find the perfect fit. The approaches on how to recruit IT candidates, for example, change quickly as technology progresses. Likewise, dropping wages, skyrocketing inflation, and unappealing working conditions make it difficult to attract candidates that can take on hard-to-fill roles. Lastly, the rise of remote work and gig culture due to the pandemic has led candidates to avoid positions that don't offer flexible work schedules. 
Examples of hard-to-fill roles
While every company sees positions they find difficulty hiring for, there are specific industries that tend to experience this challenge more than others. These include Tech/IT, Sales, Finance, Healthcare, Logistics, and Food and Beverage. Below are some examples of hard-to-fill roles typically seen in these industries at present.  
Software engineers, web developers, full-stack developers, and IT managers are among the hardest-to-fill positions in the tech industry. While the industry is among the most profitable and in-demand today, many companies often find these roles to be the most difficult to hire. Several barriers make the process challenging and even problematic, especially for inexperienced hirers. The recruitment process is too long. They don't have access to accurate salary information for the roles. They don't have the necessary technical resources for these roles. The demand is higher than the number of qualified and skilled applicants. Just to name a few.
Cybersecurity specialists
Cybersecurity involves implementing security measures to protect an organisation against various forms of cyber attacks. There are many kinds of specialists in this sub-category of the IT industry. As such, recruiters may also find it difficult to find talent with the right combination of skills for a specific role. Also, while this area is among the most in-demand, it has also been suffering from a major skills deficit in recent years. This shortage becomes even more noticeable as the demand continues to increase, with more companies establishing and strengthening their online platforms.
Data scientists and analysts
Data science uses a broad range of skills and technical tools to gather, process, and analyse data to obtain meaning and usable insights out of them. Experts use it to spot patterns that can solve problems in a company, help managers make better decisions, or grow a business. Data scientists and analysts also require expertise in various tech tools, making them among the most difficult IT workers to hire.  
Even before the pandemic, hiring competent sales professionals to build a solid sales team was already challenging for companies. They are among the most demanding, fast-paced, and dynamic positions to hire for, but also the most urgent to fill in almost all companies. In addition, the sales industry is known to have a high employee turnover rate, making it challenging for many businesses to maintain a robust and consistent sales force.
The healthcare sector is among the most stressful, qualification-driven, and high-risk industries, which heightens the burden on its workers. This is on top of the overall shortage of available and qualified talent compared to the rising percentage of population that needs greater medical care. Many HR experts also note that strong discrimination on race, class, education level, and economic conditions make recruitment extra difficult in the healthcare sector. 
Despite efforts towards post-pandemic recovery, hiring in the supply-chain industry is becoming extra challenging. The sector has a very limited pool of quality candidates for positions such as shipping personnel, inventory managers, purchasing and procurement officers, warehouse logistics managers, and freight specialists. 
Managers in the food and beverage industry
While recruiting and hiring in the food service industry is typically seen as straightforward, recent years have made it considerably more challenging due to the pandemic. Increased labour costs, higher competition for quality staff, and high turnover rates are among the main problems that recruiters grapple with. This is especially the case for higher-level roles like F&B managers. 
Tips for hiring hard-to-fill roles
In order to respond to these hiring difficulties, companies must take great strides in transforming their current recruitment strategies. There's more to attracting new and qualified talent than simply posting job ads. With these tips for hiring hard-to-fill roles, hirers can build an action plan that aligns better with the company's goals, what the roles require, and what the best candidates are looking for.
As mentioned earlier, simply posting a job ad on various job platforms won't cut it when hiring for hard-to-fill positions. A fleshed-out hiring plan allows recruiters to be more strategic when it comes to scouting, attracting, and onboarding the right candidates.
To design this plan, start by identifying your company's difficulties with filling the positions. Then, revisit the current recruitment process to see what the hiring team can do to respond to these issues. The team may also need to be better acquainted with the current industry standards to help them understand the requirements and compensation packages for these hard-to-fill roles.
2. Tailor the job description.
The job description is the first thing that candidates examine in a job ad. However, many hiring managers tend to either copy from other listings or use generic and outdated job descriptions. Keep in mind that what may be interesting to applicants in the past five years may no longer be as attractive today. 
Therefore, it's important to tailor the job description to reflect what your company is exactly looking for in terms of experience, qualifications, and skills. Also, be specific with the duties and responsibilities for the role so applicants can set their expectations. Another great practice is to involve current team members in writing job descriptions since they may be in a better position to describe what the job really entails.
3. Build your employer branding and establish your social media presence​.
There has never been a more important time for companies to establish employer branding and social media presence. Talent can now easily search for information about the companies they want to join. As such, employers must be ready to either revamp or reinvent their brand identity and employee value proposition to boost their reputation as an exciting and rewarding company to work for.
Social media presence continues to play a big role in this strategy, as every business now communicates to the market at large through these online channels. Therefore, it's important for employers to keep their social media accounts updated with posts showing what it's like to work with the company. Prospective employees, especially younger talent, gravitate towards companies that have a positive and supportive work culture.
HR experts agree that when it comes to hiring for hard-to-fill roles, casting a wider net is the best approach. Therefore, make sure to also expand your candidate search outside the usual job posting channels. For example, reach out to universities and share with them the positions you are currently hiring for. Consider reaching out to potential candidates in freelance and remote work forums, especially if you are able to provide flexible work arrangements for these positions. Revisit any job referral programmes that your company may have to incentivise employees who can recommend qualified candidates for these hard-to-fill roles.
Sometimes, these hard-to-fill roles are very specialised and require a very particular skill set or qualifications. As such, posting job ads on the usual platforms may not be effective in attracting the right talent.
For these very particular roles, your best approach is to think about where they might spend their time online and offline. Consider forums, websites, and publications that are dedicated to niches about and related to these jobs. 
6. Offer a competitive compensation package. 
It may be challenging given today's economic situation, but a good compensation package will always be effective in attracting and hiring the best candidates. This is especially the case for hard-to-fill roles, which often require specialised skills, qualifications, training, and experience level. Competitive salary and better benefits can make these positions more attractive and shows that your company is willing to invest in top talent. Keep in mind, however, that good compensation doesn't only refer to higher wages. Health benefits, non-monetary perks, work-life balance, and flexible working arrangements are some examples of perks that candidates are looking for.  
7. Engage JobStreet's Guaranteed Hire.
Lastly, take advantage of the various hiring tools that you can tailor to your needs and budget. With JobStreet's Guaranteed Hire, for example, you can get access to recommended recruitment experts who are experienced in filling competitive and hard-to-fill roles. They can provide personalised job ads, source candidates from various channels, shortlist candidates, and assist with salary negotiation.  
Every company has its own share of hard-to-fill roles, which is a major concern now that global hiring is in full swing with post-pandemic recovery in mind. Many factors make hiring for these jobs extra challenging, which often leads to extended vacancies or unsuccessful recruitment. But with these tips for hiring hard-to-fill roles, companies and hiring managers can craft a more strategic approach to attracting, onboarding, and retaining top talent.