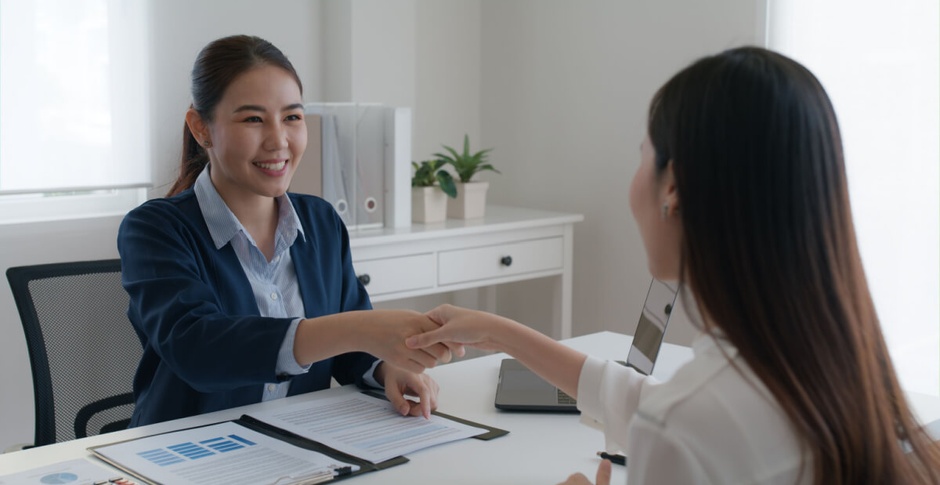 Top Trends in Recruitment to Keep an Eye Out for in 2023
Many companies across the globe saw themselves downsizing, restructuring, or closing in the past few years. However, many are now also on the path to post-pandemic recovery, which is reflected in the steady increase in hiring. As more Malaysian companies bounce back in 2023, they will need the best talent to propel their progress. This is where future trends in recruitment come into the picture.
Despite the presence of growth, many companies and businesses will continue to experience talent acquisition challenges, struggle with employee engagement, and grapple with manpower shortages in Malaysia. As such, these trends should greatly help HR managers come up with effective strategies to address various hiring hurdles.
Hiring trends by industry may vary, but these future trends in recruitment should still apply to talent acquisition in general. In addition, some current trends in recruitment may also still carry over to 2023. We have already had a preview of many of these recruitment trends in the past two years. So, chances are, if your hiring team is already familiar with them, your company has already integrated them into your hiring process.
Why hirers should pay attention to trends in recruitment
As Malaysia's job market continues to be competitive, hirers will need to be on their toes not only to attract top candidates but also to make the hiring process faster and more efficient. Many of the current and emerging trends in recruitment will be instrumental to meeting these goals, allowing companies to stand out and fill their vacancies quicker.
In addition, many of these trends also apply to best recruiting practices in general, such as digital initiatives, remote work, inclusive company culture, and employer branding. As such, talent attraction and retention strategies that are anchored to these insights are likely to help companies address employee engagement, manpower shortage, and phenomena like the Great Resignation and quiet quitting.
Top Trends in Recruitment for 2023
While trends in recruitment and hiring needs tend to change quickly, these are among the top insights that HR experts see will be prominent in 2023. 
Mobile and automated recruitment Many applicants now use their mobile devices to look for jobs, research on companies and employment information, and send their applications online. Following this, companies should make sure that their websites and career pages are optimised for mobile. Readability, user-friendly navigation, and click-to-call options are among the features that make websites mobile-friendly.
Data-driven hiring Data has long helped recruiters make key decisions for hiring top talent. Interestingly, technology has significantly advanced to make the process faster and more insightful. On that note, these technologies are useful not only for gathering the usual data about candidates but also for analysing recruitment metrics. This will allow them to identify and address bottlenecks in the process, as well as make better-informed decisions on their next steps.
Video interviews Video calls and conferences have become the norm since the pandemic, not only for team communication but also for job interviews. The extensive reach, uses, and advantages that it brought along made sure that it is here to stay. With this, it would be beneficial and forward-looking for companies to give their candidates an option to attend interviews via video call.
Proactive candidate engagement
Proactively engaging passive candidates used to be the norm for higher-level positions. In the coming year, however, many recruiters are also looking into taking this practice to fill in lower-level roles. As job searching platforms are now able to help hirers identify top talents, recruiters will turn their focus to bringing them into their hiring pool. 
With the highly competitive hiring scene, recruiters will have to get into the marketer mindset. Traditional HR teams will have a hard time competing with marketing departments in terms of targeting and attracting top talent. Likewise, many candidates now look into a company's reputation before sending their applications.
With this in mind, HR managers should utilise recruitment advertising to attract candidates and convince them to apply. Career websites, social media posts, job listings, SEO strategies, and employer branding all come together to help recruiters design a personalised and persuasive user journey.
Remote work and freelancing
There is never been a better time to be a digital nomad after the pandemic forced much of the world to work remotely. Unprecedented unemployment also led many people to opt for different kinds of short-term projects, which fueled the gig culture.
Subsequently, there will be no shortage of candidates looking for remote jobs and freelance work. However, this trend presents an advantage to employers as well. By opening their teams up to a global workforce, they can broaden their talent pool, incorporate novel solutions, and integrate global approaches. Reinforcing this idea is Malaysia's Digital Nomad visa, which aims to establish the country as a digital nomad hub in the ASEAN region.
More Gen Z entering the workforce More and more Gen Z-ers are coming into the workforce, and that is not slowing down anytime soon. As a result, attracting Gen Z to join your company will become an even more prominent area to cover in your recruitment strategies. This includes doing away with outdated hiring methods and putting virtual and fast-paced methods into place. Automating your recruitment process, optimising your application pages for mobile, and creating strong candidate engagement measures will all be attractive to the Gen Z workforce.
Building culturally diverse and inclusive workplaces
Last but not the least, more and more candidates are keeping an eye out for companies that provide a culturally diverse and inclusive work environment. Utilising fair hiring practices should be among the top priorities of recruiters. The benefits of these practices also translate to employee engagement and retention, making it a worthwhile endeavour for companies of all industries.
A robust workforce is vital to every company's pre-pandemic recovery. As such, Malaysian companies must keep an eye out for the top global trends in recruitment in 2023. A lot of them are still anchored on the current trends and best practices that have shaped the way we work in the past few years. Therefore, hirers who have already integrated these trends into their ongoing recruitment strategies have the best chances of attracting and retaining top talent in 2023.
Download JobStreet Malaysia's 2022–2023 Hiring, Compensation & Benefits Outlook for more insights on the best practices and emerging trends in recruitment and selection. This document contains information from JobStreet's survey where they gathered data from 458 companies, on how employees perceive their new normal careers. It includes answers on remuneration, leaves, general benefits, remote working readiness, and other future recruitment trends.
Ready to boost your hiring and make these future recruitment trends work to your company's advantage? Register now on Jobstreet by SEEK and get instant access to over 5 million talent in Malaysia through Talent Search. Don't forget to also visit the Employers Insights page to stay updated on the latest talent acquisition and management trends.