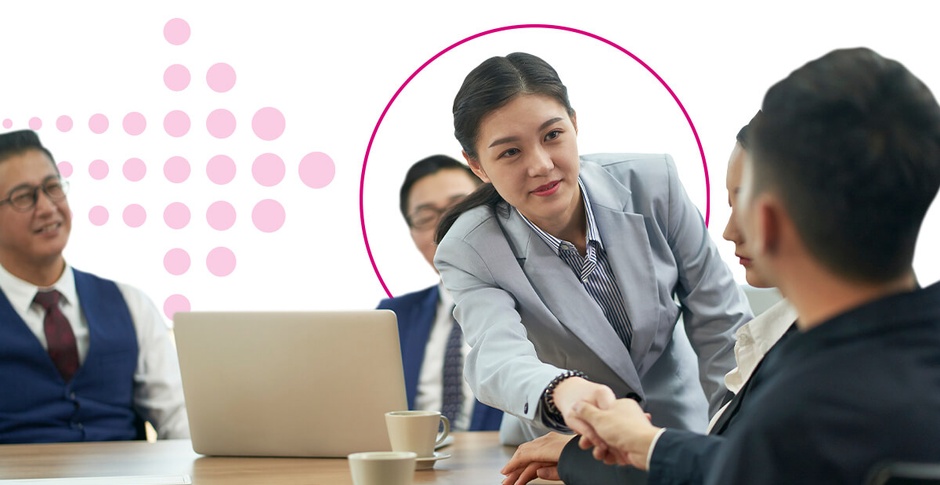 Hiring Talent in Malaysia: Understanding the Ideal Recruitment Process
Every company's post-pandemic recovery depends on recruiting the best talent who will help the organisation get back on track. As such, most employers are now taking bigger strides in attracting the right people for the most crucial roles. However, the recruitment process in itself isn't a walk in the park. There are talented candidates everywhere, but are your company's hiring strategies enough to get them onboard?
The key to an effective recruitment process is understanding the ideal candidate journey. This refers to the experience that your target talent go through during their job search. It starts before they apply to your job openings and extends into onboarding them as employees. As the current hiring market remains candidate-centric, getting talent to apply has become increasingly more challenging. As such, improving the entire candidate experience will boost your chances of acquiring top talent.
What the candidate journey involves
The first step to improving your company's recruitment process is knowing what the candidate journey involves. According to recruitment experts, this multi-step process typically has seven facets:
1. Awareness Making candidates aware of your company – who you are, what you do, what your company values are, and what the work culture is like.
2. Consideration Candidates determine if they're interested to join your company.
3. Interest The final step in a candidate's thought process; once they reach this step, they are certainly interested in working for you and are likely to apply to your job openings.
Candidates send in their application to the job posting, and the recruiters respond by either inviting them for an interview or rejecting them. 5. Selection Hirers evaluate candidates following the interview.
6. Hiring Candidates are either hired or rejected after the selection process.
7. Onboarding Successful candidates are welcomed into the company and oriented by the team they are joining.
Recruiters call the first three facets as the pre-application phase, where the goal is to reach passive job applicants through recruitment marketing strategies. As such, your hiring managers should be using online and offline methods to catch the attention of potential candidates and get them to apply.
The next three are the application phase. It begins when a candidate formally applies to your job postings, after which the hirer will either reject the application or send an interview invitation. After shortlisting applicants based on the interviews and their qualifications, your recruitment team will either proceed to hiring or rejecting a candidate.
However, the recruitment process doesn't end with the hiring phase. The post-application phase, or onboarding the hired candidate, is actually an important part of a positive candidate journey. In fact, hiring specialists stress that recruiters should already be planning the onboarding before jumping into the hiring part. This part involves representatives from different departments. Typically, someone from the HR handles the company onboarding, while a member of the new hire's team takes care of the team onboarding.
Be wary of recruitment myths
In its recently released Unlocking the Future of Recruitment Report, JobStreet identified some insights surrounding how Malaysians prefer to be recruited. They cover what matters to jobseekers during the application and selection process. Majority of these are recruitment myths to be wary of, so let's take a look at that first.
Myth #1: An attractive offer is all that matters, so don't sweat the recruitment process.
According to the report, 66% of respondents noted that a smooth and timely process is the number one way for an employer to stand out to candidates. Therefore, make sure that you don't stop at putting out an attractive offer; put extra effort in an effective and positive recruitment process as well.
Myth #2: Candidates prefer to use only one channel throughout their recruitment journey.
Candidates actually use more than one channel to find out more about a company and their current vacancies. They may develop an interest when a friend recommends a job opening, but do their research through company websites and social media. Today, most Malaysian jobseekers apply through job sites and recruitment platforms.
Myth #3: "Digital natives" prefer zero interaction with humans.
While most digital natives will send in their applications through online channels, they actually still prefer to have human interaction in the recruitment process. Only a small percentage actually favour advanced digital tools that involve automated responses or Artificial Intelligence. Chatbots or AI-led interviews still can't replace the human touch!
Myth #4: Send the offer to the candidate, then simply wait.
In general, candidates appreciate it when hirers give them ample time to decide once the job offer has been sent. However, the majority of jobseekers also appreciate hearing from their future managers at this stage, as well as the company's openness to negotiation. Today's top talent are likely to receive offers from multiple companies, so be prepared to negotiate.
Recruitment truths that matter
On the other side of things, the report highlights two truths that candidates consider as crucial to the recruitment process. These truths either help them come to a decision faster, or choose one company over another.
Truth #1: Candidates want to know the salary range early in the process.
According to the report, 34% of the respondents mentioned that a good job ad already indicates the salary range. In fact, it's the first piece of information they look for in a job ad. As such, they appreciate it when a company is upfront early on about what they can offer, as it helps them quickly decide whether to apply or not.
Truth #2: Transparency and honesty are crucial to the candidate journey.
The report also noted that Malaysian jobseekers value a clear, transparent, and informative job ad. Likewise, the interview should involve honest conversation, not "overselling" the company just to attract candidates. Candidates also appreciate employers who give immediate feedback after the selection process.
The ideal recruitment process
The insights above are crucial to crafting an ideal recruitment process built around a positive candidate journey. However, the JobStreet report also touches on other Malaysian candidate preferences in the recruitment journey. For example, 47% of potential candidates who aren't actively looking for a job may be interested to know more about a friend's recommendation. Majority of active jobseekers use professional social media platforms (64%) and company websites (63%) to research job ads and vacancies.
In addition, the majority of them also prefer to send their CV and application directly to recruiters. During the selection process, the majority of them prefer to be personally interviewed, either by a recruiter (48%) or a future manager (49%). They definitely do not want to prepare videos introducing themselves as part of the application process.
Lastly, most Malaysian candidates aren't usually troubled by doubts about company culture or their future manager or colleagues. However, any negative experience or unprofessional situation during the recruitment process is a big turn off, no matter how good the offer.
Understanding what makes the recruitment process positive and hassle-free for Malaysian candidates will increase your chances of acquiring top talent. As such, it pays to be aware of what goes on in the candidate journey, as well as the myths and truths surrounding the recruitment process. The ideal recruitment process is a response to today's highly competitive, candidate-centric hiring market, so be prepared to make extra efforts to attract top talent!
Ready to apply these recruitment process insights and hiring tips to attract and onboard top candidates? Make sure to download the Unlocking the Future of Recruitment Report to plan your hiring strategies. Register now on Jobstreet to stay updated on the latest talent acquisition and management trends in the Employers Insights page. You also get instant access to over 5 million talent in Malaysia through Talent Search.