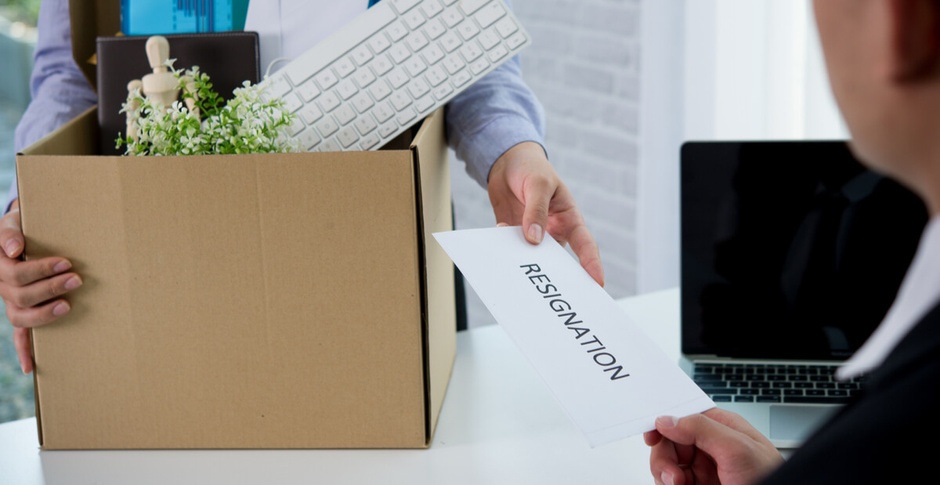 5 Ways Businesses Can Manage The Great Resignation
Is your company ready for the post-pandemic world? It may just be a matter of time before the country regains some semblance of normalcy, and many businesses are looking forward to 2022 as a step in that direction. But will things really go back to normal? Or are some changes here to stay?
"The Great Resignation" is a phenomenon happening in the U.S., where a record number of people are quitting their jobs. In September 2021 alone, a staggering 4.3 million workers voluntarily left their jobs, accounting for 2.9% of the American workforce.
We could be on the brink of our own Great Resignation. Unless your company plans well for this possibility, then you could lose some of your top talent. To prevent The Great Resignation, your company needs to come up with a comprehensive retention plan for your employees. Here are some factors you need to consider as you manage the great resignation.
Ways of managing the Great Resignation
1. Retaining remote work option
Many companies were able to save jobs during the pandemic and survived in the process by requiring their employees to work from home. One way to manage or stave off the great resignation is by taking advantage of "the great retention" that occurred in Malaysia in the last few years. 
Many employees kept their jobs thanks to this innovation that allowed them to keep working without having to commute and being physically present in the office. While some workers are excited to go back to offices, there will always be several who would want to keep working remotely, or at least have it as an option on some days.
The pandemic opened our eyes to many realisations. One of these is that we can accomplish many things through online coordination. On a human level, working from home enabled many of us to be closer to our families. This is a benefit that will be hard to let go of once things go "back to normal". In fact, the reason why many people are resigning is that working from home has recalibrated their priorities in life. Being in close proximity to the ones you love on a daily basis will remind you what really matters in life.
So instead of requiring everyone to come back to the office, you must do your best to keep the work-from-home option open. You can work out a hybrid work setup, which combines on-site and remote work and gives employees the choice of their preferred work setup and schedule. This will help employees slowly adjust to the post-pandemic world instead of being rushed back. It will also signal that you care about them and their needs. Working out an effective hybrid work setup that can maintain productivity while benefiting workers can significantly help employee retention.
2. Make employee mental health a priority One of the significant reasons for the resignation of employees is burnout. This was especially the case during the pandemic when working from home removed traditional boundaries between work and family life. What used to be punctuated by physically leaving the office suddenly became a long slog that kept on going as long as you were online.
Managers should be aware of this phenomenon by now and must prevent employees from falling into the trap of endlessly working while online. "Virtual coffee breaks" should be instituted to encourage remote employees to unplug for hours at a time. Give them the time and space to step away from their devices and take mental health breaks by spending some quality time with family, friends, and even pets.
Of course, virtual breaks can easily be incorporated into workdays as long as you address your workload issues first. If workloads are managed well, employees will not feel the need to skip breaks and keep working until late at night. As you move into the post-pandemic phase, you may need to explore getting additional manpower. It could also provide a morale boost to let your employees know that your team is getting much-needed reinforcement in the near future.
3. Make them feel appreciated Career development and recognition are important to employees, especially Gen Z workers. Addressing these two concerns can help your organisation retain young talent, which is very important as you usher the company into the future.
The best way to address these two issues is by mapping out a clear career development plan for your employees. Set targets for them and provide guidance so that they can learn more as they progress. Work will become more rewarding when there is a commensurate reward for every task accomplished and every improvement made. 
It is also vital for managers to express their appreciation to employees from time to time. This has become even more important during times of uncertainty when workers need emotional and professional stability. More than the increase in salary that comes with career development, employees are also motivated when they know what they do matters to their managers and the company.
4. Provide training or retraining opportunities Another way to make employees feel that they are progressing in their careers is by giving them more training opportunities. You can create in-house training programs for employees who want to learn new skills. This could then create a collegial atmosphere where workers get to share their knowledge and expertise with one another. By doing so, you are also encouraging multi-functionality within the company, which is a highly valuable trait as we transition into a new world where job roles intertwine and are constantly redefined. For instance, marketing people have so much to teach to tech people and vice-versa, as the two are now interrelated in this new digitalised world.
You can also allow employees to get the training they want from outside the company and even build their work schedules around it. After all, learning new things can serve as a nice occasional break from the daily grind of work. As an organisation, you need to assure your employees that you are fully invested in their personal and professional growth.
5. Maintain an open dialogue  The more resignations, the more exit interviews you have to make. But what if you can conduct "stay interviews" to help manage or prevent the great resignation from happening in your company? After addressing each concern that could lead to resignations, your company can do one-on-one "stay interviews" to find out what can make employees stay. It can give you a glimpse of the company's strengths, which you can leverage or further enhance. HR managers can get a lot of insight from these conversations, while also reassuring employees that their voices are being heard.
It is indeed essential to let employees know how valuable they are to the company. When it comes to retaining talent, it all boils down to simple human interaction, making people know that their feelings and wellbeing are always prioritised. 
While trying to retain the best talent, the search for new talents for the #JobsThatMatter to you continues. Use JobStreet's Talent Search and allow the platform's smart search to find your company's best matches. For more expert advice on how to use the recruitment process to help job seekers build fulfilling careers while meeting your own hiring needs, visit the Jobs and Resource Hub.