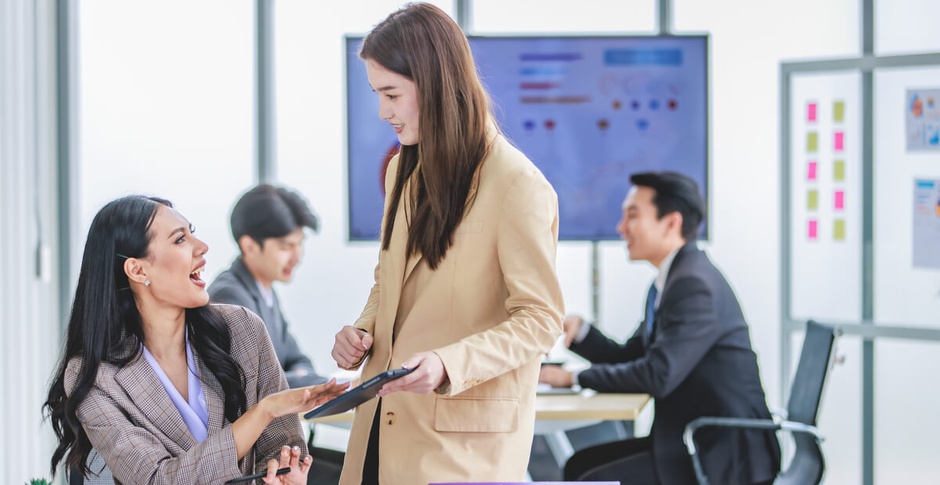 7 Tips to Drive Talent Retention in a Competitive Post-Pandemic Job Market
The COVID-19 pandemic spurred changes in everyone's lives. Uncertainty reigned and caused significant trends in how people approach their work. As such, post-pandemic talent retention is on top of employers' minds as the Great Resignation sweeps across Asia.
Differences in talent retention pre and post-pandemic
The employee turnover rate in Malaysia has increased in the past few years, even before the pandemic. According to a 2020 study by the Human Resource Management Academic Research Society, Malaysia has been experiencing an increasing turnover rate since 2014. One of the factors contributing to this is Malaysia's continuous labour market growth. Employees now have various career opportunities to choose from, encouraging them to job hop.
When the pandemic hit, talent management trends were put into reset. Lockdowns were implemented, causing many industries to suffer. Travel bans halted hospitality and tourism, recreational services closed down, and the manufacturing industry was stalled as consumers shifted their priorities.
Now that Malaysia is gradually getting back on its feet, the job market is getting more competitive. A significant rise in demand is seen in the food and beverage industry as businesses are starting to resume full operations. Digital marketing jobs also top the list as more companies turn to digital transformation because of the pandemic. This significant demand has resulted in greater job mobility and career opportunities for many employees.
The key to talent retention
During the pandemic, employees gained a new perspective on how they want to spend their professional lives. As employers, you must reassess your talent retention strategies to keep employees on board. How can you reinvent your strategy to match new employee expectations that were reshaped during the lockdown? 
JobStreet has narrowed down the key drivers of post-pandemic talent retention with the help of the Decoding Global Talent reports. Get insights on how you can apply these post-pandemic work trends for a successful talent retention strategy:
Flexibility Previously, remote working was just an option for a few businesses; today, it has become a norm—a necessity rather than a perk. Many employees got a taste of flexibility with remote working. Now, they want to have the freedom to choose when and where to work. According to one of JobStreet's reports, 89% of workers in the world desire flexibility in where work gets done. Meanwhile, 64% expressed the desire for flexible working hours. 
Flexibility helps relieve employees of the stress of commuting, making their time efficient and adding productivity to their work. It also builds a culture of trust, making a meaningful difference in employee engagement. A flexible work arrangement also offers employers access to a larger talent pool, an excellent point to add to your talent acquisition strategy.
What you can do: In the same JobStreet report, 68% of Malaysian respondents revealed that they desired a hybrid working arrangement. As an employer, you can offer this setup, which allows you to combine the advantages of remote work with the collaboration opportunities of a physical office environment. This setup will help your employees sync with their colleagues and, at the same time, still enjoy the freedom of remote work. When employees have the option to work in an environment that best suits their needs, it will increase their job satisfaction and work-life balance.
Company culture After spending more time at home during the pandemic, employees found their perception of work had changed with this response. This shift in attitude affected many company cultures. Employees are now looking for an environment that helps them live successful workplace and personal lives.
What you can do: If your company wants to engage and retain great people, it needs a culture that supports employees' needs. When you have a positive company culture, employees are more likely to be satisfied with their work and role. It will cement your company as a positive institution everyone wants to work with. 
Employee wellbeing The pandemic also gave a significant rise in attention to employee health and workplace safety. According to JobStreet's work trends report, 13% of employees with physical or social jobs experienced an adverse change in their wellbeing during the pandemic. They couldn't benefit from a remote work setup because of the nature of their jobs.
Employees who had to continue working in person despite the higher risk feel disadvantaged. This imbalance also causes a strain on their physical health and mental health. Mental health awareness has become more critical than ever. Employers who offer mental health benefits—and create safe, supportive spaces at work—often experience higher rates of talent retention, engagement, and job satisfaction.
What you can do: Given the competitiveness of the job market, you should continually expand and improve your health benefits. Think beyond standard wellness to bolster employee wellbeing and encourage open conversations about their health plan. Constantly remind your employees that their health is a priority by creating programmes or check-ins where they can voice their needs.
Career advancement opportunities Helping employees achieve their career goals is one of the most crucial employee retention strategies. As part of the changes brought by the pandemic, employees are reprioritising what they deem to be important to their own careers. Employers now need to up their game to address this post-pandemic talent retention challenge with career advancement opportunities.
What you can do: With the rise of digital tools, employees also need to stay competitive with their skills. 19% of the respondents in the JobStreet report said they experienced the positive impact of using digital tools to continue their work. As an employer, you need to provide the appropriate training to upskill and reskill your employees. Encourage your employees to attend conferences or industry events to increase employee retention strategies. Show them that you are invested in their future just as they are.
Rewards and recognition Pay cuts, isolation, and unpredictability caused so much stress to many employees during the pandemic. Many employers focus on motivation to maintain a sense of direction and purpose during heightened stress and unpredictability. Recognition is one of the easiest actions to motivate and improve talent retention. 
Regular recognition can have a powerful impact on your post-pandemic talent retention. By acknowledging your employees, you provide them with a sense of security and demonstrate that their contributions are appreciated. You can utilise your recognition programme with perks other than monetary forms. 
What you can do: You can be as creative as you can. Create a package that includes long-term incentives or gamification to engage employees more. You can even encourage peer-to-peer recognition among your teams. It will help them develop emotional connections that fuel future performance.
Leadership Leadership is vital in any situation, but particularly more so during a crisis. Employees look up to their managers and upper management in times of uncertainty. They perform better when they trust the people they work with. 
Leaders affect how engaged and motivated employees are. When leaders create trust, they can powerfully impact employee retention. As you are looking to develop more confidence with your employees, it will be necessary to build personal connections.
What you can do: To inspire trust in leadership, you need to establish frequent check-ins and transparent conversations between your employees. Regular team meetings and constant feedback can help employees improve their work and foster a culture of communication. These practices will boost talent retention for the longer term.
Compensation and benefits Competitive financial compensation tops the job preference list of Malaysian respondents of the JobStreet report. If employees are satisfied with their compensation, they are more likely to stick around. It is good to adjust your compensation regularly to keep up with the demand and the competition. This is an excellent time to update your compensation packages to ensure they align with your competitors. 
What you can do: You could provide other forms of compensation other than monetary form. Include perks to your recognition packages to re-engage current staff and attract top talent. Employees are likely to look for an all-encompassing compensation package. They will stay with the job with the most benefits, not only the highest salary. 
As the post-pandemic talent retention challenge continues, you must communicate key differentiators to what makes your company stand out. Implement proactive employee retention strategies since quick turnover rates can quickly lead to lost morale and satisfaction. Make any necessary internal adjustments so that your current staff can continue to grow and thrive. Re-evaluate your employee retention strategies periodically. Your conscious effort to retain and engage talents has a lasting impact on your business.
Partner with JobStreet today to get access to the best talent. Don't forget to visit JobStreet's Employer Insights Page and get the latest insights on talent recruitment and retention trends! Finally, attract the best candidates by registering now on JobStreet.