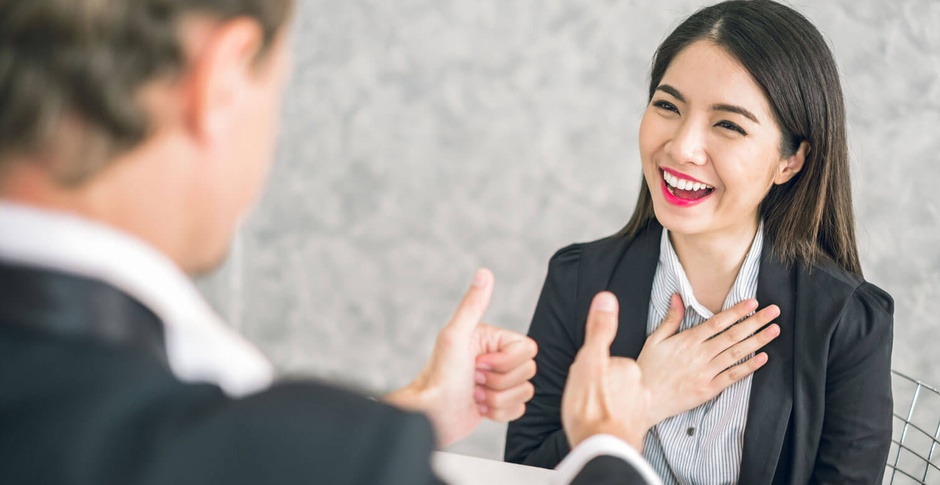 3 Ways to Increase Employee Appreciation at The Office
It might seem like a simple question, but when was the last time you said "thank you" to your employees?
Employee appreciation, the latest trend to gain employee retention, may seem like an odd notion. Isn't a salary thank you enough? Studies say it isn't.
A study by Bersin & Associates in the US showed that companies who showed employee appreciation had 31% less turnover rates than companies who didn't.
So with benefits as great as these, it's clear that employees should be jumping on the bandwagon. But, how can companies go about showing their employees appreciation?
Here are a few ways to start:
Saying a simple "thank you" to employees often, while it can seem inconsequential, has enormous on effects on your employee motivation long-term. While it may not seem very drastic, this is one of the easiest and simple methods of showing appreciation to employees.
It can sometimes be easy to get caught up in criticising and improving an employee's performance. However, an employee's efforts should always be acknowledged, it could be a simple thank you that motivates him or her to positively reinforce great efforts at the workplace.
Also be sure to keep track of important employee milestones such as birthdays and work anniversaries, to celebrate the big moments with them with the rest of the team. This goes a long way in making an employee feel like they belong and are appreciated.
2. Peer employee recognition
Most companies practice annual or biannual performance reviews with employees, which as it turns out, may not be enough for employee recognition.
Workhuman and Society of Human Resources Management (SHRM)'s January 2018 report "Using Recognition and Other Workplace Efforts to Engage Employees" found that 49% of HR professionals believe that performance reviews are not an accurate appraisal of employees' work.
Instead, some companies are adopting the more modern approach of peer employee recognition.
According to the same study, of the 29% of HR professionals whose organisations use peer feedback, 89% reported it having a very positive or somewhat positive impact on their organisation.
Peer employee recognition involves peers at all levels assessing their colleagues on a more frequent basis compared to annual reviews. Not only does this encourage teamwork at the office, but employees no longer have to wait half a year or more to hear in-depth feedback about their performance.
When enforcing, peer employee recognition, it's important to note that emphasis has to be as positive as possible to encourage and motivate employees.
Peer employee recognition could involve posting about an employee's good work in a monthly bulletin, encouraging "good job" notes on a bulletin board, or announcing accomplishments of an employee at a town hall meeting.
3. Give earned praise when providing feedback
The best feedback given is that which improves employer-employee relationships, not sours them.
While you might think that it's best to be straightforward with your feedback, being too blunt can often backfire and leave your employee feeling defensive and demotivated.
Instead, try to approach giving feedback with the end goal of improving your relationship with your employee. While offering criticism, be equally generous in pointing out your employee's strengths and give them praise for their achievements. For instance, "While you're great at x, you could probably improve in y."
Credit where credit is due.
A more balanced and fair overview of your employee's performance, with both the good and the bad, can be more effective in making them more receptive, feel more appreciated and be more open to your feedback.
How will you say thank you to employees?
For more articles on employee appreciation, employee retention and other HR-related topics, be sure to check out more articles on JobStreet's Hirer Insights page.