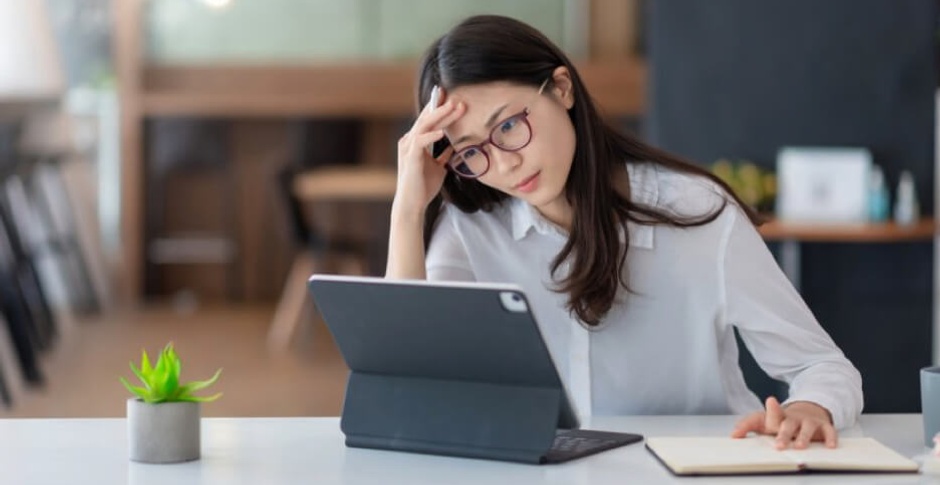 Top 3 Reasons Why SMEs Lose Talent
Small-to-medium-sized enterprises (SMEs)—or those companies that employ between one to 250 people at a time—experience a number of challenges. This includes recruiting and retaining talents. In fact, 33 percent of newly hired employees resign from their jobs after only six months, leaving SMEs to rehire and retrain employees.
To prevent high turnovers, it is crucial for managers and CEOs to identify why their talents leave. Here are the top three reasons, and what you can do to make your employees stay.
SMEs tend to micromanage New hires sometimes have the impression that small businesses cannot be instrumental to their professional development. That is because SME owners tend to maintain absolute control over the business, a practice known as "small business syndrome." This stifles the growth of employees.
Instead of micromanaging every aspect of the business, you need to strengthen your efforts to grow the business. This means training employees and delegating bigger responsibilities to them. Doing so makes room for career growth even in a small company. Recognizing an employee's potential and empowering him or her to harness that potential not only benefits that individual; a highly motivated employee ultimately contributes to the growth of the entire business. 
SMEs stay on the safe side As an SME, you do your best to keep your business running despite the relatively limited revenues and number of employees. Thus, it seems second nature to play it safe rather than adopt new technologies or practices. In the case of family-run businesses, owners often want to retain their secrets, traditions, and tried-and-tested methods.
However, it will do your business good to keep yourself and your processes updated—from operations to marketing to HR management. You need to be aware of new policies on employment, such as wage increase, taxes and benefits, employee rights, and labour policies. In fact, the Ministry of Human Resources (MOHR) says that the labour environment and employment trends continually change because of domestic and global influences. Getting updated with these trends and identifying the changes that can improve working conditions may help you retain your employees.
Moreover, given the challenges brought on by the pandemic, it is essential that you adapt to certain emerging practices in the workplace. Employing cashless payments and adapting work-from-home or hybrid work arrangements (when possible) are just a few of the changes you must consider to ensure business still continues despite the threat of COVID-19. 
Employees think SMEs are a dead end  Employees who are aware of their potential are more likely to look for companies that can offer them many opportunities for career growth. Sure, big companies capitalise on the promise of career development to entice and retain new talents, but SMEs can also do the same with the right business practices. While SMEs do have limited positions to offer (because owners are protective of their management styles and status as CEO), you can still ensure professional growth. 
Let go of too much control and offer incentives to high performing staff. Training, seminars, extra remuneration, and promotions can go a long way in keeping talents with a lot of potential. Employees become loyal to companies that recognise their need for professional development. While this can mean more training expenses on your part, it can also translate to employee retention and eventually, business growth. 
You can also encourage clear communication and constructive feedback among your employees. A working environment that is receptive to the opinion of its staff is unlikely to experience high turnovers. Talents appreciate being heard, more so if their bosses actually put their suggestions to practice. 
In the same manner, you can engage your staff in meaningful conversation, providing them with constructive feedback. Being both a boss and a mentor greatly contributes to your staff's morale.
Whether you run a small business or a huge enterprise, employee retention remains to be a challenge. Job satisfaction factors change through time, and the only way to cope is to recognize these weaknesses, address them promptly, and adapt to the ever-changing business landscape. 
Maintaining communication and empowering your employees can help them realise that you are not just after hiring the best talent; you are also invested in helping them tread a solid career path. Eventually, your employees will see that your company, regardless of its size, is worth their time, effort, and loyalty. 
At JobStreet, we believe in bringing you #JobsThatMatter. As the number 1 Talent Partner in Asia, we connect employers with the right candidates who truly make a positive and lasting impact on the organisation.
Discover Jobs That Matter. Visit Jobstreet today.
About SEEK Asia SEEK Asia, a combination of two leading brands Jobstreet and JobsDB , is the leading job portal and Asia's preferred destination for candidates and hirers. SEEK Asia's presence span across 7 countries namely Hong Kong, Indonesia, Malaysia, Singapore, Thailand, Philippines and Vietnam. SEEK Asia is part of the Australian Securities Exchange-listed SEEK Limited Company, the world's largest job portal by market capitalisation. SEEK Asia attracts over 400 million visits a year.
About SEEK Limited SEEK is a diverse group of companies, comprising a strong portfolio of online employment, educational, commercial and volunteer businesses. SEEK has a global presence (including Australia, New Zealand, China, Hong Kong, South-East Asia, Brazil and Mexico), with exposure to over 2.9 billion people and approximately 27 per cent of global GDP. SEEK makes a positive contribution to people's lives on a global scale. SEEK is listed on the Australian Securities Exchange, where it is a top 100 company and has been listed in the Top 20 Most Innovative Companies by Forbes.