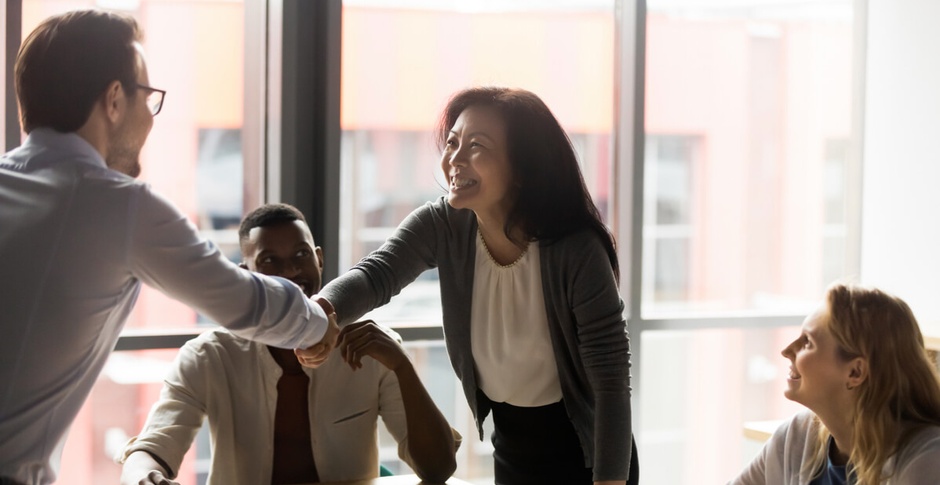 How To Effectively Attract and Retain Talented Employees
Offer a competitive package and a generous paycheck, and it can be relatively easy to hire well-rounded and competent talents. Retaining them, however, is a different story.
Overhead costs in keeping a number of employees can cause a strain in your company's pocket. However, in a competitive job market, losing valuable employees can be worth much more—it can cost even twice their salary.
It is not just about losing money, though. High turnover rates decrease team morale as well as productivity and engagement, pushing everyone left to pack their bags. It will also be more challenging to hire competent people because of the stigma around companies with employees who come and go. So in spite of competitive and attractive benefits, what makes employees leave—and what entices them to stay?
A good salary package may be the obvious answer, but it is not everything. According to Jobstreet's Laws of Attraction study, mid-management talents also appreciate practical arrangements for them and their loved ones. These include additional medical coverage for them and their families, annual physical examinations, and maternity and dental benefits.
Knowing what motivates your talents in the workplace not only makes them stay in your company; it also keeps them happy and fulfilled within a healthy work culture. Read below for tips on how to make your valued employees stay in your organisation.
1. Refine your hiring process The truth is, it is difficult to ensure retention without fine-tuning the recruitment process. Increasing the likelihood that a talented candidate stays with your company entails starting from the beginning. Having an accomplished talent in the team does not mean he or she will get on well with the rest of the team members or the company as a whole.
Streamline and improve your recruitment process to ensure an effective and positive work culture. A candidate's disposition and ability to adapt to the workplace will give you an idea on whether he or she will be an asset to your company in the long run. Achieve this by identifying the company values you want to prioritise, then include these as parameters during the talent acquisition process.
2. Acknowledge the needs of employees in different life stages By now, the workplace has already adjusted to the new breed of employees: Millennials. But a younger generation— Gen Z— is starting to join the workforce as well. This new crop of workers have their own distinct set of values and preferences. Hence, it is important to understand what drives these Gen Z employees as they are at a different life stage and are therefore motivated by other work factors compared to their older peers.
Consider this: The Laws of Attraction study surveyed management talents on the top three qualities that drive them most. Candidates in senior and junior levels all ranked salary or compensation as number one, with senior managers ranking work-life balance and career opportunities as second and third. Meanwhile, junior candidates preferred growth opportunities over work-life balance.
3. Create more learning opportunities One of the common reasons employees pack their bags is the lack of career advancement opportunities. Therefore, ensure that your company provides continuous learning programmes, such as training workshops and networking opportunities as part of the perks. Besides, developing your employees' skills will also help drive your company's growth. It is a win-win situation!
4. Make it personal Recognising individual needs in your talent management strategy is also a key factor in employee retention. By identifying individual goals, strengths and weaknesses, you will be able to nurture talents or address problem areas even before they become unmanageable.
Having a strong talent acquisition strategy can help you ensure a high retention rate for your company. Jobstreet's Talent Search can help you with your hiring needs, so you can immediately find the right candidates for #JobsThatMatter in your company. Talent Search's integrated sourcing makes the shortlisting process quicker and easier by immediately providing talent recommendations once you post a job ad. For more expert insights and helpful tips on hiring talents and growing your team, visit the Career Resources Hub.
At JobStreet, we believe in bringing you #JobsThatMatter. As the number 1 Talent Partner in Asia, we connect employers with the right candidates who truly make a positive and lasting impact on the organisation.
About SEEK Asia SEEK Asia, a combination of two leading brands JobStreet and JobsDB , is the leading job portal and Asia's preferred destination for candidates and hirers. SEEK Asia's presence span across 7 countries namely Hong Kong, Indonesia, Malaysia, Singapore, Thailand, Philippines and Vietnam. SEEK Asia is part of the Australian Securities Exchange-listed SEEK Limited Company, the world's largest job portal by market capitalisation. SEEK Asia attracts over 400 million visits a year.
About SEEK Limited SEEK is a diverse group of companies, comprising a strong portfolio of online employment, educational, commercial and volunteer businesses. SEEK has a global presence (including Australia, New Zealand, China, Hong Kong, South-East Asia, Brazil and Mexico), with exposure to over 2.9 billion people and approximately 27 per cent of global GDP. SEEK makes a positive contribution to people's lives on a global scale. SEEK is listed on the Australian Securities Exchange, where it is a top 100 company and has been listed in the Top 20 Most Innovative Companies by Forbes.