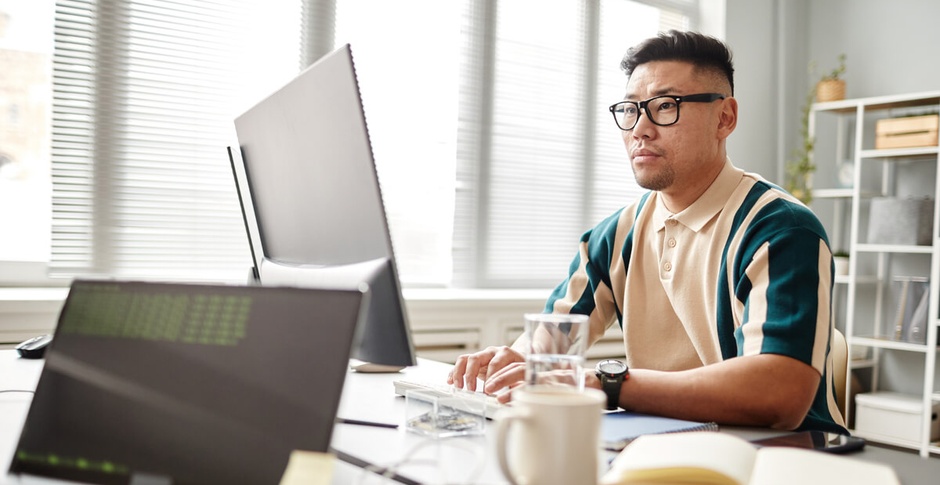 The 5 Most Important IT Interview Questions Every Hirer Must Know
With the rise in the number of IT graduates, tech enthusiasts, and workers who are upskilling for tech jobs, there is now an abundance of IT talents in Malaysia. The challenge for IT hirers is how to sift through the pool and find the best fit for the roles they want to fill. IT interview questions are therefore highly critical in screening candidates and determining which among them addresses your organisation's needs.
The interview process is a great opportunity for IT managers to evaluate candidates. You can get a better sense of their qualifications and overall personality from talking to them in person or even virtually. IT might be technical in nature, but many of the qualifications required in IT roles boil down to soft skills. The best way to find out which of these skills they possess is by asking them the right interview questions. You should be able to extract enough relevant information in your limited time with them, so your questions need to address all your criteria.
As hirers, here are the five most important IT interview questions you need to ask all of your job candidates if you want to narrow them down to the very best.
1. "What recent project are you really proud of, and what were your roles in it?"
Early in the interview, you need to assess the candidate's strengths right away. What aspects of coding do they excel in? Aside from their technical skills, what are their soft skills? This will help you see how much their qualifications align with the role you are trying to fill.
To get the ball rolling, ask the candidate all about a successful project they were involved in. They will surely be enthusiastic to share experiences and insights. This can help them start off with confidence and set the right tone for the rest of the conversation. From here, you can learn a lot about the candidate: what they love doing, how well they work with teams, and how seriously they take their work.
Ask them as well about any personal projects they may have worked on. IT managers should be on the lookout for candidates who are developing their own apps, website, or any tech solutions. These are the type of IT professionals who are truly devoted to their craft and who have the requisite enthusiasm and creativity for further improvement.
2. "How do you deal with deadlines?"
Now that you have a sense of the candidate's skills, it is time to gauge their ability to handle pressure. As IT managers know, deadlines are a huge part of IT work. One's success in this field is largely determined by soft skills such as time management and performing well under pressure.
The interview is a great opportunity to find out if the candidate has these necessary soft skills. Ask them about instances in the past where they had to work with tight deadlines or heavy workload and how they were able to manage them. What steps did they take to meet the deadline? In cases when the deadline could not be met, were they able to convince their managers to give them an extension?
With these questions, you will be able to get a glimpse of the candidate's work ethic and efficiency. Are they willing to do what it takes to see a project through? Are they able to find ways to streamline processes to finish tasks early or on time? These are just some of the helpful IT interview questions that you can ask.
3. "What kind of preparations do you do before starting a project?"
To dig deeper into someone's work ethic, this is another effective question to ask. A candidate's answer can reveal so much about their organisational skills and capacity for doing research work. It can also help give you a general overview of what kind of worker they are. Is collaboration second nature to them? Conversely, are they independent workers who can work on their own without relying too much on supervisors or colleagues?
Asking them about their pre-work approach and routines is also a great way to find out how much they know about software and other tech products. Which of these do they use? How well do they know how to use them? How updated are they with the latest technology? 
Hiring someone who is constantly in the know when it comes to the latest tech should be a priority for IT managers, especially in these times when situations can change in a heartbeat.
4. "What is the most pressing problem in tech right now, and how would you fix it?"
Further into the interview, you can ask candidates big picture questions. As they grow more comfortable by the minute, you could raise the level of discussion.
This particular question gives the candidate a chance to express their vision. It allows them to talk about how they see tech and its role in society. Their answer to the question can give hirers a peek into the candidate's understanding and appreciation of technology and how they can improve upon it.
This question can also help IT hirers gauge the candidate's problem-solving skills, which are highly essential in any IT role. Problem-solving has a lot to do with one's technical knowledge and skills, but it also requires a lot of soft skills such as patience and teamwork. Make sure that the candidate gives a detailed explanation on how to fix the particular tech problem, so you can evaluate how advanced their technical knowledge is and how equipped they are for high-level problem-solving.
5. "What would you do if you were in charge of the entire organisation's tech?"
When hiring someone, you should have their career growth in mind. A successful organisation is one where employees are empowered to grow and improve, since their growth is ultimately tied to that of the company. To improve as an organisation, the people within it must also constantly improve.
In your interviews, you must always be on the lookout, not just for competent workers, but also for future leaders. You can get a sense of a candidate's leadership potential by asking them to imagine themselves in a leadership role. Those with growth mindsets are often the ones who can give a clear picture of what they would do if they were in charge. They can flesh out plans, the processes they want to implement, or technologies they want to prioritise. If a candidate has great potential for leadership, then you should coax it out of them by asking them about their overall vision.
Finding the right talent for your organisation takes a lot of preparation and evaluation. With these five most important IT interview questions, you will be able to make a better assessment of your candidates' qualifications. Their answers can provide insights, which could then guide you in shortlisting candidates for the roles your organisation need. 
To ensure that you attract the best candidates, register now on JobStreet and get instant access to over 5 million talent in Malaysia. You will also have JobStreet's Talent Search at your fingertips, allowing you to find your company's best matches. For more market insights, check out the Signature Reports at JobStreet.