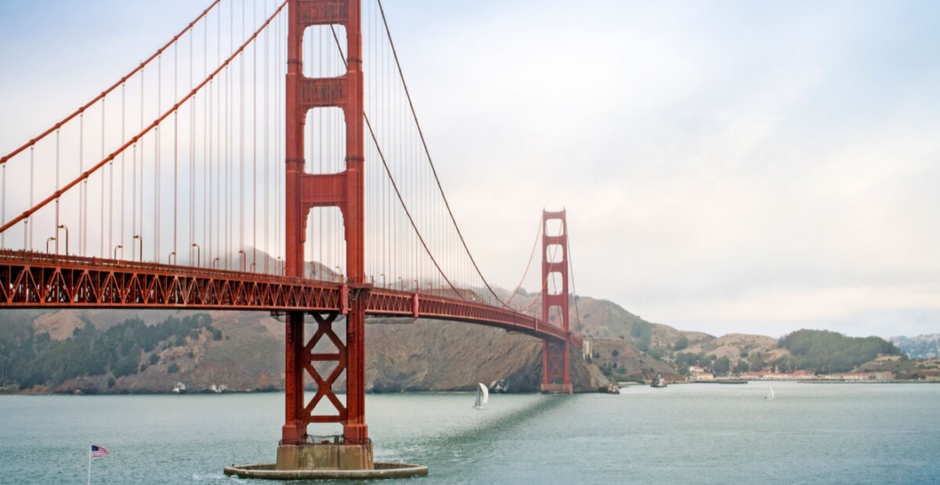 6 Valuable Lessons Companies Can Learn From the Golden State Warriors' Winning Culture
The Golden State Warriors of the NBA are more than just a championship basketball team. In some ways, they have transcended their sport. The Golden State Warriors' culture is often invoked as a standard for success in the NBA, but as the team's legacy continues to grow, they are now viewed as a model for organisations of all forms.
The Golden State Warriors culture has produced four championships in seven years, with memorable performances from their best players: Klay Thompson, Draymond Green, and two-time NBA Most Valuable Player Steph Curry. But what constitutes a winning culture? Specifically, what has made the Golden State Warriors achieve sustained success throughout the years?
If companies want to learn from the Golden State Warriors, then they need to understand what makes them a unique basketball team and organisation.
What managers can emulate from the Golden State Warriors' culture
1. Vision and synergy The dazzling moments and the highlight plays may stand out, but all of the Warriors' success starts at the top. General Manager Bob Myers is the architect of the team, the person who recruited the players, found the right talent that fits their playing philosophy and then made the most out of that talent. Among the top players that they selected from the NBA draft, Steph Curry was selected the highest at 7th. Klay Thompson was selected 11th, while Draymond Green was taken 35th overall; the consummate diamond in the rough.
Part of the reason why they are able to extract greatness from these players, despite none of them being selected in the top 5, is because Bob Myers is completely aligned with the team's coach, Steve Kerr. They share a vision, and their partnership established the Golden State Warriors' culture. Kerr installed a motion offence where players share the ball and keep moving in order to confuse the defence, while Myers selected players who could shoot from the outside and were willing to share the ball so that they could thrive in Kerr's system.
All organisations should have a singular vision from top to bottom so that the vision can be translated well into execution. As we can all see from the Warriors' example, this vision should dictate strategy as well as recruitment. Without vision, you simply cannot forge a true corporate culture.
2. Believing in your vision through thick and thin Most importantly, you should stick with your vision even in tough times. The Warriors remained faithful to their plan even when their three stars got injured, causing them to drop to the bottom of the standings in 2020 and to be eliminated from playoff contention in 2021.
As Kerr once said: "We were able to sustain that culture through that season two years ago when we had the worst record of the league by just staying true to our process. We want our players to come in, put in the work, enjoy themselves and understand this is a place — this is their opportunity to get better and make the most of their talent."
A culture can only be built when you stay the course. The Golden State Warriors have proven that following a singular vision and having everyone on board with it for the long haul can pay off.
3. Valuing young talent While Curry, Thompson, and Green are the clear leaders on the court, the Warriors' most recent championship would not have been possible without a much-needed injection of young talent. Youth re-energises any organisation. Companies should value young talent, as they add a new dimension to their team and help ensure that they stay updated and competitive.
The Warriors added athletic and versatile players such as Andrew Wiggins, Jonathan Kuminga, Moses Moody, and Gary Payton II; all of whom provided quality minutes during their 2022 playoff run. Most remarkable is the emergence of 23-year-old Jordan Poole, their promising high-scoring guard who has greatly benefited from Steph Curry's mentorship. He is living proof of the importance of a winning culture: you are able to pass down your organisational values to your young talent as long as you have strong leaders.
4. Rewarding top performers For winning organisations, there is no price too high when it comes to retaining top talent. Giving your top performers the compensation they deserve is one of the smartest investments your company can make.
Some pundits labelled the Warriors' 2022 championship as a "chequebook win," implying that their advantage went beyond the basketball court and extended up to their owner's willingness to spend. But that is how you keep a winning culture. When you invest the proper amount in quality talent, then you get the appropriate results.
The Warriors' "big three" of Green, Thompson, and Curry are being paid a combined 114.4 million dollars in 2022. Not all NBA teams are willing to spend that much for just three players. But that is also why not all teams become championship dynasties.
5. The courage and wisdom to innovate Is your company able to optimise your resources? Are you able to maximise every opportunity available to you? To put it another way, do you have the guts to play like Steph Curry?
2022 Finals MVP Steph Curry shoots more three-point long-distance shots than the average NBA player. For decades, the common wisdom has been that the farther you shoot, the less efficient your shot is. But modern basketball analytics has shattered this myth, and no team has embraced new analytics quite like the Golden State Warriors.
Because Curry shoots at a relatively high percentage from 3-point range, his shot efficiency is actually high because the points he scores per possession are higher than the average player. Curry, together with the Warriors' spread-out offence, revolutionised their sport by emphasising 3-pointers and layups – the two most efficient shots in basketball.
The Golden State Warriors offer a blueprint for many companies on how exactly to innovate and challenge the status quo. You do it by thinking smart and making decisions backed by the latest data. As long as you take shots that are based on sound evidence, then even long shots can seem like the best shots.
6. Everyone should have a voice In 2015, the year of their first NBA championship, the Warriors were down two games to one to the Memphis Grizzlies. In Game 4, coach Steve Kerr made an adjustment that changed the series in their favour: guard one of the Grizzlies' smaller players with the Warriors' tallest player. It confused the Grizzlies and took away their line-up advantages. It was a brilliant adjustment, which Kerr credited, with no hesitation, to one of his youngest assistant coaches, making it clear to everyone that it was his idea.
Among the many things that make the Golden State Warriors culture shine is that they empower everyone in their organisation to share their inputs. The Warriors' huddle is famous for having different voices contribute, where veteran players and assistant coaches can speak. General Manager Bob Myers is famous for listening to Kerr and his players when it comes to talent acquisition. This is the ultimate form of teamwork, whether you are in sports or in business. You get inputs from people from different backgrounds and perspectives, and you get to be presented with alternatives versus the same old thing.
Most importantly, people in the company become more motivated to work, give their best, and invest more of their time and energy in helping the organisation achieve its goals. Telling people that you value them is one thing. It is quite another to walk the walk and truly show them that their voice is not only heard, but is integral to the team's success. In the end, that is how you create a winning culture – by giving your people the power to make a difference.
Start building a winning culture today Want to foster an organisation with a winning culture, where everyone would be considered a valuable talent? JobStreet has all the tools to help you find your perfect team. To begin, just register as an employer on JobStreet. Download the JobStreet app from the App Store or Google Play. Then, use our Talent Search to get full access to the top jobseekers in Malaysia. You can also gain relevant Employee Insights here.