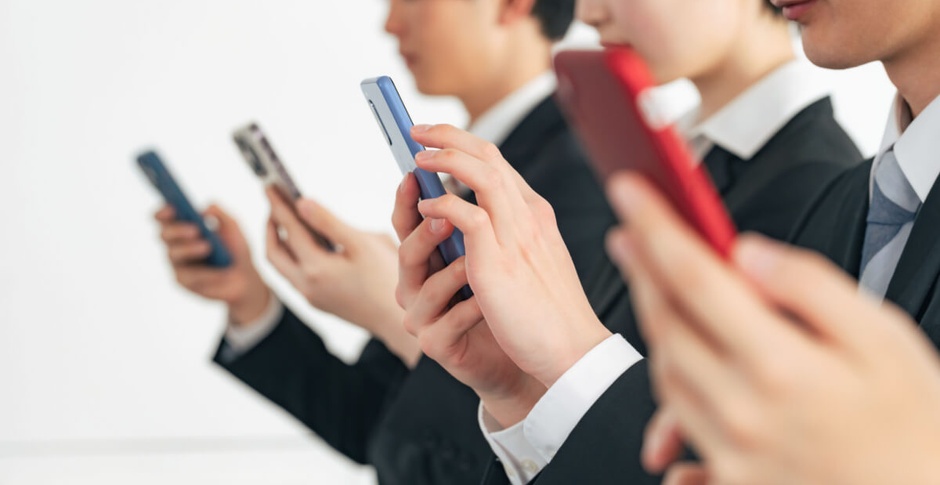 How AI Revolutionise Your Recruitment Process: 4 Game-Changing Tips for Employers
The advent of artificial intelligence (AI) is an exciting pursuit that influences a lot of our day-to-day activities. From AI software that can detect security threats to the configuration of personalised AI in the entertainment industry, the advancement that AI offers seems boundless. And now, even AI in recruitment is becoming a trend in many industries.
According to Aptitude Research, nearly 55% of companies planned to invest in recruitment automation in 2020. Thought leaders believe that using AI in recruitment minimises the hassle of talent searching. With the rapidly changing landscape of job markets, HR teams need to navigate carefully and develop modern ways to ensure that they're keeping up with industry trends. 
While it may seem off-putting at first, AI is one of the most effective tools that recruiters have at their disposal. It helps not only the recruiter but also applicants in making sure that experiences on either side are not only fast but effective.
Benefits of AI in recruitment
The recruitment process is a crucial segment in talent acquisition. Offering a competitive compensation package is simply not enough; applicants seek a good recruitment experience, too. In fact, according to a SEEK report called "What Jobseekers Wish Employees Knew: Unlocking the Future of Recruitment," 52% of candidates will turn down an attractive offer if they experience a negative recruitment process.
So, how exactly will AI improve your recruitment process? Here are some of the benefits you can expect.
1. It filters resumes so you can find the right candidate faster 
Employers have a lot on their plate, and some recruitment tasks can be complicated and tedious. Instead of wasting time on repetitive tasks, you can use AI-centred recruitment tools. These can help you automate tasks that would otherwise take you hours or days to finish. Many tools help both HR and applicants with auto-filling features in the resume data fields. AI in recruitment can filter resumes, so you can search for the possible right talent a lot faster. 
Tip: When using AI software in screening resumes, pay close attention to the data you need for the recruitment process prior to the interview. For example, information about the person's professional background, publications, and awards determine whether or not the applicant is fit for the role. Specifications based on your company's set of values or desired character traits can also be embedded in your AI tool. This way, you can narrow down the top applicants for the position you want to fill.
2. It eliminates hirer prejudice 
AI tools are designed to scrutinise resume layouts and types. When set up correctly, AI software can give you candidates that fit the parameters that you set up, such as skills, educational background, certifications, etc. 
To further eliminate bias, you can use AI tools to remove mentions of a university, for example. By setting these specific criteria, you can fixate more on the necessary qualities, such as their hard skills and other qualifications you may require.  
In line with this, you'll also be creating a more diverse team with people coming from different walks of life. This will consequently enrich the office environment, and you can develop a more positive working space for everybody.
3. It improves the candidates' experience 
An attractive compensation package can only go so far. Remember that your recruitment process is your candidates' first look at how your company handles your day-to-day operations. If the recruitment process is poor, then the candidate experience will suffer, which will greatly affect their final decision. Automation is one way to enhance the candidate experience, creating a healthier and more efficient dynamic. 
Remember that recruitment is a two-way road that should accommodate both parties' expectations. By relying on automation with these tedious tasks, you are helping candidates navigate seamlessly in the recruitment process. When the call-back time decreases, hiring the right candidate for the job becomes more efficient. Candidate drop-off rate is fairly common in recruitment. As a recruiter, you have to ensure that this is prevented as much as possible. One of the best ways to do it is by using AI software and making it reliable for the candidates. 
How is AI used in recruitment? 
1. It targets specific candidates based on specifications 
Gone are the days when recruiters would have to pour through mountains and mountains of resumes just to narrow down their picks. With automated resume screening software, recruiters can now individualise their pool of talent and have a more effective outreach.
AI has the capacity to analyse thousands of social profiles in seconds. It allows you to source both passive and active candidates no matter the industry. With AI in recruitment, you can reach potential candidates no matter where they are. 
2. It screens applications fast 
Instead of manually reading one application after another and ranking them by yourself, recruitment software can do it all for you. It can automatically rank and make you a shortlist based on your preferred predetermined skills, education, and other hard skills. This not only shortens the recruitment process but also alleviates unnecessary anxiety for the candidates since they will be given the result a lot faster. 
Recruitment software also promises efficiency, ensuring that the data you receive is not only fast but also accurate. This part of the work that usually takes days to complete can be done with a simple click, thanks to AI in recruitment.
The waiting game always induces anxiety in candidates. To give them a more positive experience and assurance, sharing constant updates regarding the application process is a must. But if you're dealing with a lot of applicants, it can be physically taxing as a recruiter. However, with AI, you can set up a chatbot that can automatically give the candidates the updates that they need.
These chatbots can also be utilised to ask candidates follow-up questions regarding their work experience or expertise. By doing so, you will have a fuller context of your candidates and you can make a decision a lot faster. 
4. It interviews using AI
While conducting digitised interviews is a hot topic, doing so is not only efficient but also greatly reduces the cost of recruitment by a lot. Recruitment interview software narrows down a large applicant pool. It's also efficient in assessing a candidate's word choices, body language, speech patterns, and facial expressions. These digital interviews can be used to determine the soft skills needed for the job. Afterwards, candidates who will pass these preliminary interviews with the AI software can proceed to the next stages, which can be an assessment or an in-person/virtual interview with the recruiter.
Many people may show apprehension over the rise of AI software, but that doesn't change the fact that AI greatly increases a company's efficiency. Not to mention that it also reduces the cost of hiring and onboarding. Recruitment is a difficult process that requires a lot of hard work from both the employer and the applicant. However, with AI in recruitment, parts of the process have become much easier and even more engaging. 
As an employer, you have to ensure that the candidates are well taken care of during recruitment so they'll have a good impression of the company they are applying to. 
Register now on Jobstreet to land quality Malaysian talent. If you want more tips and advice, check out our Signature Reports and don't miss out on what you should know. You are also welcome to scroll through Employment Trends so you can be in the know and also improve your recruitment experience.