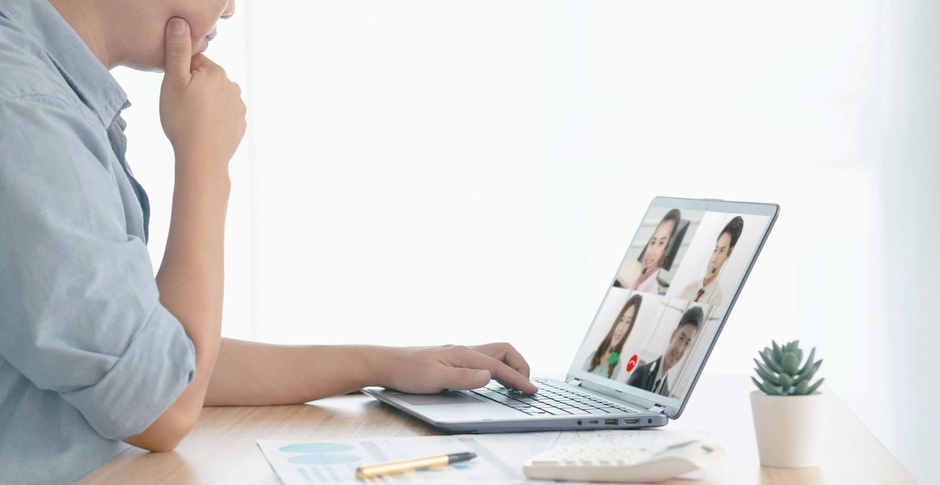 Addressing Common Work-From-Home Issues to Keep Employees Motivated
In a span of several months, the pandemic has forced businesses to make significant changes to how they operate—being able to adapt is crucial to survival. However, change, though necessary, is not easy because it comes with its own set of challenges.
Amongst strategies to keep organisations afloat, such as retrenchment, downsizing, and expanding online presence and delivery channels, employers have also opted to allow their staff to work from home to keep everyone safe. Though this arrangement has its benefits, it also has its downsides.
According to the latest JobStreet Job Report, 50% of employees who have been allowed to work from home have experienced longer workdays. Having to juggle household and family duties alongside work responsibilities on a daily basis also proved to be exhausting. Added to this is the constant pressure to be accessible online 24/7. All this can take a toll on an employee who works from home.
Running on constant survival mode 
Everyone now lives with a level of uncertainty—health, financial stability, and overall security are very real worries brought about by COVID-19. In a pandemic that has lasted for almost a full year (and with no end yet in sight), it comes as no surprise that many have now reached the limit of their "surge capacity."
According to Ann Masten, Ph.D., from the University of Minnesota, surge capacity is the "collection of adaptive systems—mental and physical—that humans draw on for short-term survival in acutely stressful situations, such as natural disasters."
Surge capacity allows us to cope, manage, and face extreme adversity. However, this, too, has a limit. We can only rely on survival mode for a short time. When surge capacity runs out and there is not enough time to replenish it, many are left feeling overly fatigued and exhausted, says Masten.
Common work-from-home problems
Given the situation work-from-home employees now find themselves in, they are all the more at risk of reaching the limit of their surge capacities, which can then lead to burnout. Here are three common problems that arise from a WFH setup—and what employers like you can do to avoid them.
Workdays typically start with employees clocking in at the office and ends when they leave the building. When your staff works from home, however, it is more difficult to draw the line between official work and homelife.
Employees are often expected to be virtually connected to the office for most of the day and even outside office hours. Being "on" all the time gets in the way of much-needed rest. Switching between domestic duties and office work can also be disorienting.
To avoid this, take a proactive approach. Try to be understanding toward interruptions or unexpected breaks where employees attend to home duties like chores or childcare. For instance, allow a few more minutes of lunch break for parents as they prepare meals for their family.
Set new directives specifically to promote work-life balance. For instance, no meetings, emails, and business calls after 6PM unless they are for urgent matters. You may also look into possible work arrangements that allow for better work-life distinction, such as compressed workweeks. And, more importantly, open a dialogue with your employees to see how the company can support their homelives while helping them stay motivated and productive at work.
Some employers feel the need to require longer working hours to compensate for the lack of physical interaction and presence at the office. Moreover, with lockdown restrictions, employees are stuck at home with little to no excuse not to be away from work. This leads to an unspoken expectation that employees should continue working even if it is past 6PM.
On the other hand, some employees may feel a sense of "guilt" as they work from home. Hence, they choose to put in additional work hours. This can be especially true for those who have experienced less responsibility as tasks are restricted to those that can be done remotely.
Note, however, that longer work hours can easily lead to burnout. As a countermeasure, consider implementing a strict cut-off time for everyone to follow. Remind those in managerial positions to refrain from overloading their team members with tasks that require working beyond office hours. Encourage employees to finish work at an earlier time. See if an output-based work arrangement is suited and beneficial to your company as well.
Without the option of face-to-face conversations, there is little choice but to turn to virtual meetings conducted through video calling applications like Zoom, Google Meet, or Microsoft Teams. The platforms serve as convenient replacements for in-person meetings, so much so that people now find themselves running from one virtual meeting to the next in just half a day.
However, excessive meetings can be draining on everyone. Avoid unnecessary check-ins; instead, see if these can be done via email or through a chat group. Remember that sometimes, hours-long meetings can be counterproductive, whether they are done in person or in front of a computer.
It is also best to avoid surprise meetings, so make sure to schedule them in advance. Also, consider project management tools like Asana, Monday.com, and Trello. These can effectively get team members on the same page quickly, consequently lessening the need for meetings.
4. Possible harm to overall mental well-being
These are difficult times for everyone. Sudden changes in work systems and arrangements can add to the list of hurdles and stressors on employees of all ranks. When all these pile up, it can take a toll on an individual's mental well-being.
Keeping company morale up is more important than ever. Check in on how well your employees are coping and see if they have concerns that can be addressed. Plan virtual socialisation parties specifically for unwinding (leave work talk behind!).
Open communication, reasonable expectations, and patience and understanding from both you and your employees can go a long way in a remote work setup. There is no need to sacrifice either productivity or employee well-being—they go hand in hand in work environments that give everyone ample space to thrive despite the challenges.
A supportive and positive organisation will find it easy to acquire new talents even amidst the pandemic. Utilise JobStreet's Talent Search to find the right candidate for #JobsThatMatter in your company. Visit the Jobs and Resources Hub for more insights.
At JobStreet, we believe in bringing you #JobsThatMatter. As a Career Partner, we are committed to helping all jobseekers find passion and purpose in every career choice. And as the number 1 Talent Partner in Asia, we connect employers with the right candidates who truly make a positive and lasting impact on the organisation. 
Discover Jobs That Matter. Visit Jobstreet today.
SEEK Asia, a combination of two leading brands Jobstreet and JobsDB, is the leading job portal and Asia's preferred destination for candidates and hirers. SEEK Asia's presence span across 7 countries namely Hong Kong, Indonesia, Malaysia, Singapore, Thailand, Philippines and Vietnam. SEEK Asia is part of the Australian Securities Exchange-listed SEEK Limited Company, the world's largest job portal by market capitalisation. SEEK Asia attracts over 400 million visits a year.
SEEK is a diverse group of companies, comprising a strong portfolio of online employment, educational, commercial and volunteer businesses. SEEK has a global presence (including Australia, New Zealand, China, Hong Kong, South-East Asia, Brazil and Mexico), with exposure to over 2.9 billion people and approximately 27 per cent of global GDP. SEEK makes a positive contribution to people's lives on a global scale. SEEK is listed on the Australian Securities Exchange, where it is a top 100 company and has been listed in the Top 20 Most Innovative Companies by Forbes.