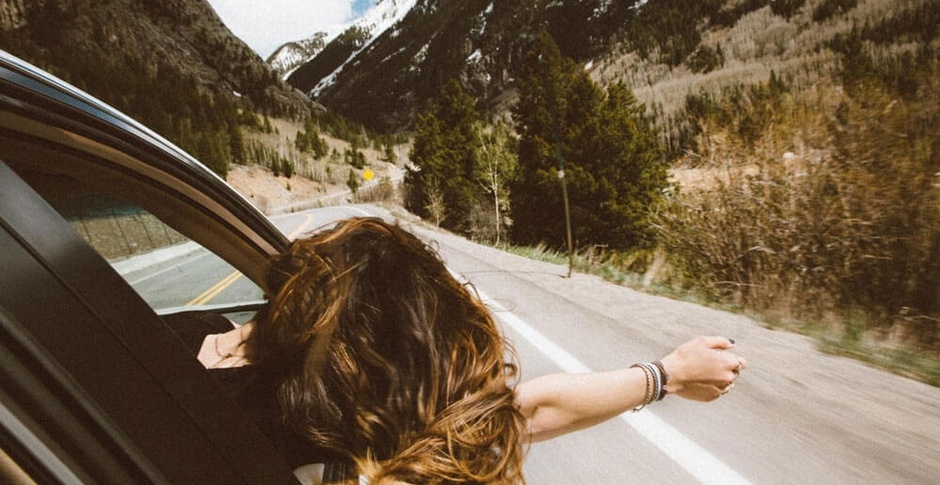 Top 3 ideas to help employees achieve work-life balance
It's after office hours, but your phone still receives work-related emails or messages through WhatsApp group chats, created especially for work/client matters. You are enjoying your dinner with the family but at the same time you are pressured to instantly respond to these incoming messages and emails.
While technology has made it fuss-free for people to stay connected and to get work done in this modern world, it has also made the line between work and personal lives increasingly blurred. Striking a balance between work and personal lives has since become a major factor that determines the happiness level of an employee and the retention rate of an organisation. 
This is evidenced by Job Report, where it revealed that employees ranked a healthy work-life balance (40%) as the main reason to why they would remain with their current employer. Interestingly, this surpasses salary at 39% and job security at 33%, which came in second- and third-best reason respectively, as to why employees chose to remain with the company.
Here, we take a look at why work-life balance is important to your employees and your organisation as a whole and tips for HR to help them achieve it: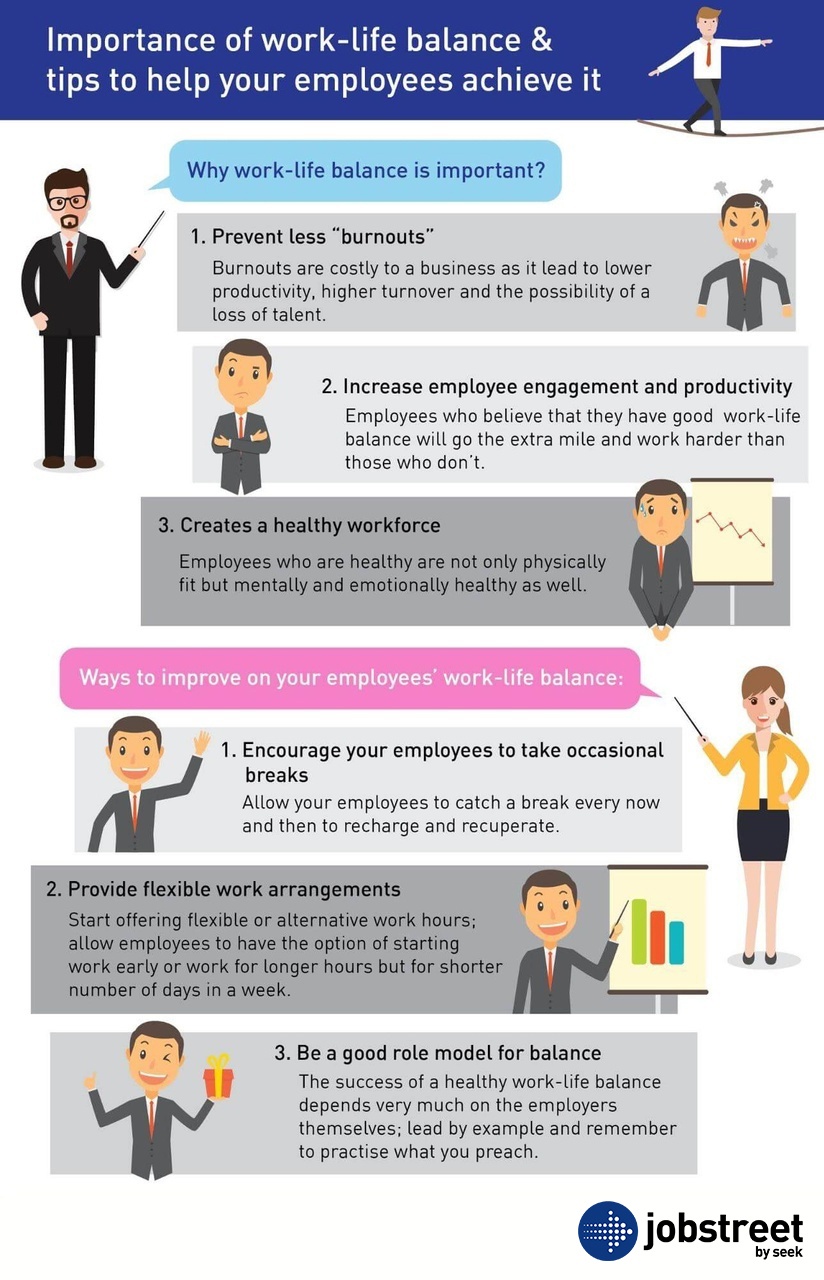 1. Prevent less "burnouts"
One of the most common consequences of having an unhealthy work-life balance is that it causes your employees to experience a condition called "burnout". Burnout occurs when one is overworked, drained or overwhelmed by heavy workloads, typically in long duration of time. Some companies tend to view burnout as an employee's personal issue, rather than addressing it as a problem within the organisation. Truth is, burnouts lead to lower productivity, higher turnover and the possibility of a loss of talent. In other words, burnouts are indeed very costly to a business.
2. Increase employee engagement and productivity
Employees with a healthy work-life balance tend to be happier and happy employees are known to go the extra mile. In a way, there is a direct relationship between a healthy work-life balance and an increase in employee engagement and productivity. After researching over 50,000 global workers, the Corporate Executive Board, which represents 80% of the Fortune 500 companies, supported this fact when they found that employees who believe that they have good work-life balance, work 21% harder than those who don't.
3. Creates a healthy workforce
Employers need to realise that an employee who eats healthily and works out regularly might still be underperforming in his or her work due to stress from being overworked. Providing a supply of fresh fruits to your employees on a regular basis may not be the solution in this sense. Creating a healthy work-life balance does not mean that the focus is only on physical health. It covers a holistic well-being of your employees including mental health and emotional state, combining all aspects of wellness to improve employees' overall job satisfaction, work performance, quality of life, happiness and engagement level.
So, what are some of the ways you can improve on your employees' work-life balance?
1. Encourage your employees to take occasional breaks
The human brain can only work for a certain number of hours in a day. Having an occasional break in between work is not a luxury but a necessity. Allow your employees to catch a break every now and then to recharge and recuperate. This will ensure that they will regain their focus when they return to their work.
2. Provide flexible work arrangements
Start offering flexible or alternative work hours. For example, if your employees are parents, you can consider allowing them to start work from 7am and leave the office around 3pm so that they could have ample time to send their kids to school and pick them up after school. Another example is to have the option of allowing employees to work 10 hours in a day but only work for 4 days in a week.
3. Be a good role model for balance
The success of a healthy work-life balance depends very much on the employers themselves. If you encourage your employees to leave on time, refrain from sending them emails or WhatsApp messages that are related to work after office hours. Doing so will only make your employees mirror your behaviour. Lead by example and remember to practise what you preach.
Many employers genuinely would like to work on improving the work-life balance of their employees but are also concerned as to how this could potentially impact their business. However, remember that employees are a company's greatest asset and in order for you to maintain the health of your business, you need to focus on the health and the needs of your employees. Ultimately, fostering a culture of balance in the workplace will create a workforce that is more focused, bringing more benefits to the company in the long-run.