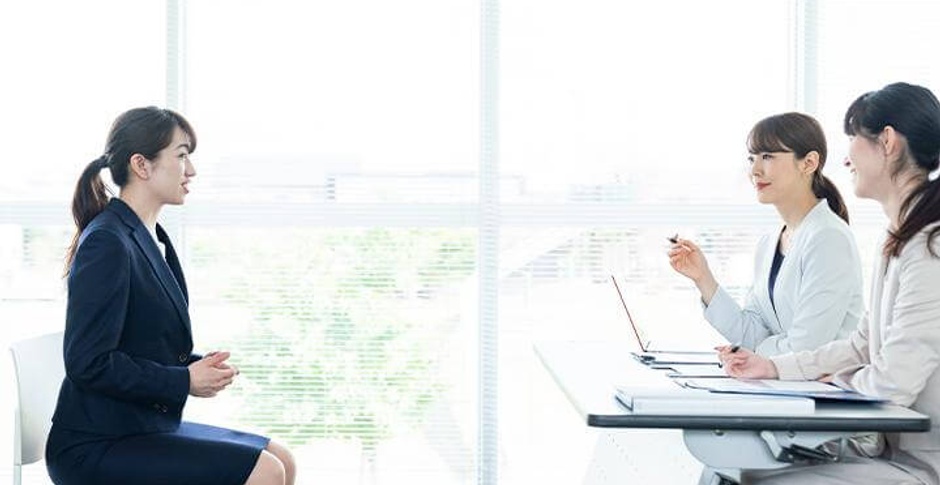 Recruitment Hacks: 5 Innovative Ways to Attract Top Candidates
Getting top talent interested in joining your company can be a daunting task, to begin with. A pandemic is only going to make it that much harder for organisations looking to hire candidates that can thrive amid today's shifting business landscape. To stay competitive, a good number of Malaysian employers are on the hunt for the best talent, and they end up pursuing the same top-calibre candidates. 
Inevitably, every HR professional asks the same question: what can we do to stand out among the country's many prospective employers? Perhaps it is time to supplement traditional recruitment and selection strategies with more unconventional hiring methods.
Here are some innovative ways to attract top talent that you may want to consider.
1. Get wacky with your job advertisements
In this age of social media, memorable content reigns supreme, even when it comes to recruitment. After all, digital marketing has proven to be an effective method for talent acquisition. Stand out and get noticed by exploring fun, offbeat ways to advertise your job openings. A funny meme showcasing your youthful company culture or a lighthearted video message from your CEO can be more effective at grabbing people's attention. It would only be natural for top talent to pay attention to these: quality people recognise quality work when they see it.
Marketing agency Waste Creative utilised the popular Nintendo game Animal Crossing to reach prospective candidates.
Holding a job search competition will give your company several golden hiring opportunities. Not only can you attract a larger pool of jobseekers, but you also get to test your candidates' enthusiasm for the job and perseverance to overcome challenges. Top talent may appreciate the chance to highlight their hard-earned skills to a larger audience. Plus, good coverage from traditional and social media may give you a competitive edge in hiring over bigger companies. It could be a win-win for everyone.
3. Make recruiting cards a thing
How about designing and printing recruiting cards for everyone in the HR department to carry around? When they meet potential candidates outside the office, they can hand these out instead of traditional business cards. Recruitment cards are so much more interesting than calling cards because you can put as much information in there as you think will pique the interest of the right talent. It is an unusual strategy, yes. But unusual holds attention, and that is the name of the game in job recruitment. If your company is reducing paper use, you can email a digital version to your new acquaintances instead.
4. Tailor-fit company policies to the needs of your employees
With every generation that enters the workforce comes a specific set of needs and motivations. And if your company aspires to maintain a healthy workplace culture, you would do well to acknowledge and respond to these ever-changing needs. Young employees get a sense of belonging during kooky office holidays such as Bring Your Pet to Work Day, where they get to spread (and receive!) good vibes from their furry friends. Older, more tenured teammates still appreciate simple morale-boosting policies like Casual Fridays, where strict dress codes are traded in for casual attire once a week. If you tailor-fit your company policies to your employees' unique needs, you will build a good reputation that will in turn attract the best candidates. Remember, talent will always go where it is valued.
5. Make it to the "Best Companies to Work For" lists
This is the foolproof method of earning everyone's interest--quality candidates included. Nothing is more attractive to prospective employees than a seal of approval from the leading online employment portal, a trusted global business publication, or regional HR experts. Try to make it to these lists by creating an exemplary work environment. A good place to start is by adopting the good habits of other high-ranking companies. Study their company culture and values, leadership style, efforts to innovate, and their overall commitment to their employees' well-being.
When done right, these out-of-the-box ideas could inject new life into your recruitment and selection game. So, do not be afraid to innovate your hiring strategy and try unique methods. Thomas Edison famously said, "There's a way to do it better.  Find it." It is this very spirit of innovation that could connect you to the right talents in the fastest way possible. 
Access one of Asia's largest talent databases with Talent Search. Receive talent recommendations through our seamless integrated sourcing feature, an innovative solution specifically designed to overcome difficult recruiting scenarios.
Get key employment data and insights from our Laws of Attraction portal that draws from JobStreet's comprehensive study of more than 10,000 Malaysian candidates across 25 industries.
Visit our Resources Hub for more up-to-date reports, expert opinions, and innovative ideas on #JobsThatMatter to both your company and your next great hire.
At JobStreet, we believe in bringing you #JobsThatMatter. As a Career Partner, we are committed to helping all jobseekers find passion and purpose in every career choice. And as the number 1 Talent Partner in Asia, we connect employers with the right candidates who truly make a positive and lasting impact on the organisation. 
SEEK Asia, a combination of two leading brands JobStreet and jobsDB, is the leading job portal and Asia's preferred destination for candidates and hirers. SEEK Asia's presence span across 7 countries namely Hong Kong, Indonesia, Malaysia, Singapore, Thailand, Philippines and Vietnam. SEEK Asia is part of the Australian Securities Exchange-listed SEEK Limited Company, the world's largest job portal by market capitalisation. SEEK Asia attracts over 400 million visits a year.
SEEK is a diverse group of companies, comprising a strong portfolio of online employment, educational, commercial and volunteer businesses. SEEK has a global presence (including Australia, New Zealand, China, Hong Kong, South-East Asia, Brazil and Mexico), with exposure to over 2.9 billion people and approximately 27 per cent of global GDP. SEEK makes a positive contribution to people's lives on a global scale. SEEK is listed on the Australian Securities Exchange, where it is a top 100 company and has been listed in the Top 20 Most Innovative Companies by Forbes.