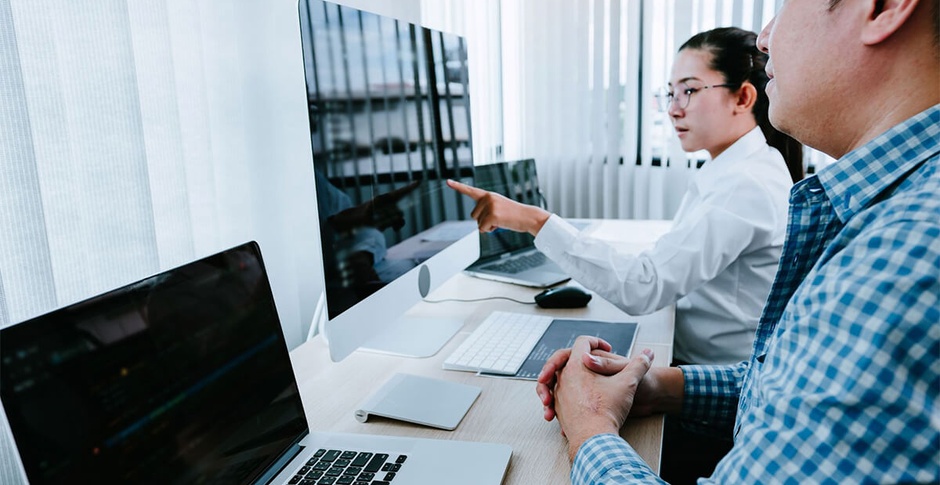 How to Provide Better Job Opportunities for Systems Analysts
Systems analysts enable companies to be as productive and efficient as possible. No wonder businesses compete to attract highly-skilled job seekers with this specialisation. Beyond hiring these professionals, employers are challenged to retain them as valued employees.
Providing systems analysts with job opportunities that uphold passion and purpose
Passion is what fuels an employees' interest in the work they do. Purpose provides the answer as to why an employee comes to the office every day. Apart from financial stability and career success, one's work purpose can also extend to being of service or having a positive impact on others.
When employees find passion and purpose in their work, they become inspired to do their best. They stay motivated in the long-term; and, they create a deeper connection with the organisation.
One effective way to keep systems analysts engaged in their work is by providing the support that is aligned and tailored to their needs, values, and goals—in essence, their passion and purpose.
Malaysia is in the process of transforming into a digital economy. Per the government's National Policy on Industry 4.0, plans are underway to put technology at the forefront of development.
To attract and retain capable IT professionals, specifically systems analysts, offer job opportunities that uphold their passion and purpose. Here are a few tips on how to do this.
1. Ensure good working conditions ⁠ Systems analysts are a hardworking bunch. Their workload often extends after work hours because of the demands of their role. However, overflowing duties and responsibilities can be overwhelming and lead to stress and lower job satisfaction.
If you find your employees consistently overworked, consider hiring additional talent so tasks do not pile up and are evenly distributed among staff members.
Because systems analysts work with tech on a day-to-day basis, inadequate and outdated equipment can also add to stress. Moreover, it can also lead to lower productivity because of slower turnaround time.
Ensure employees have the right tools at their disposal. Be open to suggestions on improvement—systems analysts will, no doubt, know which upgrades are needed.
2. Know what they value ⁠ IT professionals work hard to keep the company at its most productive state. If possible, match the important work they do with a good pay rate. Per the JobStreet Laws of Attraction research, tech employees greatly value salary and compensation. Provide overtime pay and financial incentives such as guaranteed and performance bonuses as well if you can.


Salary aside, work-life balance is a top priority for those in the tech industry. They are professionals who appreciate a clear separation between their work and personal life—they devote a lot of hours at the office after all and deserve their rest.
Find ways to support a good work-life balance through company rules and culture. For example, consider implementing a no-emails-beyond-work-hours rule. Encourage managers to respect their juniors' days off and avoid giving work during rest days, holidays, and leaves. 

After work-life balance, career and development opportunities rank third in what IT professionals value. In a fast-evolving industry, having relevant and up-to-date skills and knowledge is crucial to career stability and advancement.
IT professionals want specialised training to boost their technical skills and know-how. Provide on-the-job training development to support the continued growth of your employees. This ensures employees remain competent in their current roles and are prepared for higher positions in the company as well.
3. State your company's purpose ⁠ In the workplace, "purpose holds great potential to inspire," says Sally Blount, former dean at the Kellogg School of Management at Northwestern University, and Paul Leinwand, global managing director at consulting business Strategy&, in an article for the Harvard Business Review.

"When your employees understand and embrace your organisation's purpose, they're inspired to do work that not only is good—and sometimes great—but also delivers on your stated aims," the article says.
A company's purpose is its promise to customers, says Blount and Leinwand. "Businesses are born and survive past start-up because they uniquely meet some set of customer needs. They succeed and grow when their purpose remains fresh and when they connect it to their employees' work."
Communicate your organisation's overall purpose and goals and how each employee contributes to this. In a hospital setting, for example, a systems analyst may not attend to patients directly but they ensure the proper systems are in place and running smoothly so patients get the best care possible.
Employees need to know how the work they do impacts other people. Make sure job seekers are aware that the service they provide is beneficial to the company and those outside it such as customers, clients, and other members of society. 

4. Attract the right candidates ⁠ Maximise your job advertisements. Aside from listing down a role's requirements and responsibilities, try and tell more about your company as well. Include your business values and goals and describe your company culture. Answer what it is like working for your organisation.
This way, your job advertisements attract not only qualified job seekers, but also individuals who fit with your company's working environment, principles, and objectives. Do not forget to include benefits on offer as well, such as bonuses, allowances, leave days, medical coverage, and training opportunities. A good job advertisement details not only what the job seeker should bring to the company but also what the company can provide the job seeker. 

Every employee is important to the company—systems analysts are no exception. The right job opportunities allow them to thrive in their work and become valuable assets to the company. 

If you are looking for a systems analyst to join your team, start by using Talent Search to find the right job seekers for the #JobsThatMatter.
You can also visit the Jobs and Resources Hub for more expert advice on how to use the recruitment process to help job seekers build fulfilling careers while meeting your own hiring needs.

At JobStreet, we believe in bringing you #JobsThatMatter. As a Career Partner, we are committed to helping all jobseekers find passion and purpose in every career choice. And as the number 1 Talent Partner in Asia, we connect employers with the right candidates who truly make a positive and lasting impact on the organisation.
Discover Jobs That Matter. Visit JobStreet today.
About SEEK Asia ⁠ SEEK Asia, a combination of two leading brands JobStreet and jobsDB, is the leading job portal and Asia's preferred destination for candidates and hirers. SEEK Asia's presence span across 7 countries namely Hong Kong, Indonesia, Malaysia, Singapore, Thailand, Philippines and Vietnam. SEEK Asia is part of the Australian Securities Exchange-listed SEEK Limited Company, the world's largest job portal by market capitalisation. SEEK Asia attracts over 400 million visits a year.
About SEEK Limited ⁠ SEEK is a diverse group of companies, comprising a strong portfolio of online employment, educational, commercial and volunteer businesses. SEEK has a global presence (including Australia, New Zealand, China, Hong Kong, South-East Asia, Brazil and Mexico), with exposure to over 2.9 billion people and approximately 27 per cent of global GDP. SEEK makes a positive contribution to people's lives on a global scale. SEEK is listed on the Australian Securities Exchange, where it is a top 100 company and has been listed in the Top 20 Most Innovative Companies by Forbes.