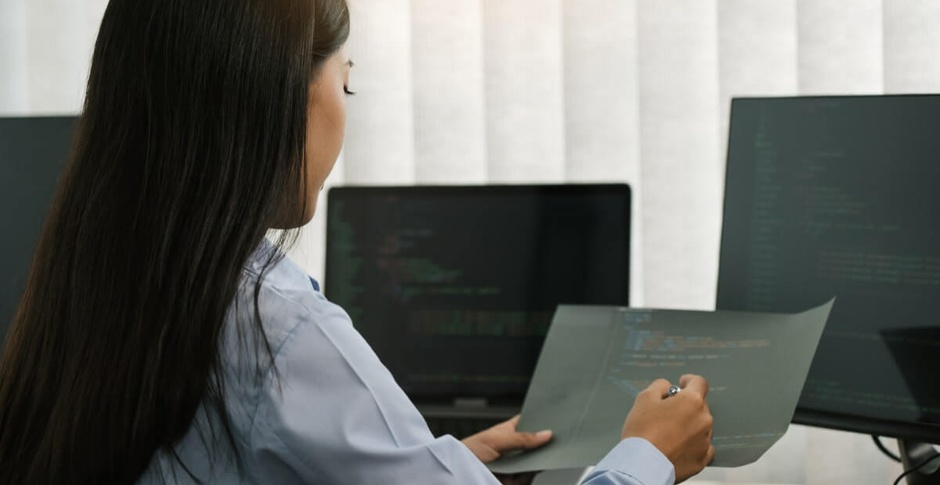 Best way to recruit employees outside social media
Facebook Jobs is no longer available in Malaysia. Hirers all over the country might be wondering: what are the best ways to recruit employees now?
As the leading social media platform, Facebook gave hirers access to plenty of jobseekers with its Facebook Jobs tool. With the "Jobs" icon on the Facebook interface, hirers could post job ads for free on the app. However, as of February 22, 2022, the feature has been removed in countries outside of the United States and Canada.
Existing Facebook groups formerly categorised as "Jobs" are automatically changed to a "General" group type. This shift means that hirers can no longer create job postings and manage applications on their accounts using the Facebook Jobs tool.
How this impacts companies searching for talent
Many hirers have adopted social media as a recruitment tool in the last few years. With people spending more time online, companies are maximising opportunities to reach candidates, particularly on social media.
Facebook is undoubtedly a social media giant, and the removal of their Jobs feature might seem disadvantageous to some hirers. But maximising opportunities also means being open to other ideas. It is all about being strategic and ensuring that you take the most efficient course of action available.
In the world of online recruitment, Jobstreet is definitely the most efficient and most effective tool.
For HR leaders, using best practices in hiring is essential in finding and retaining quality talent who can add immense value to your organisation. That is why it is important to use the best, most secure, and most reliable recruitment tools online. This is exactly the reputation that JobStreet has earned over the years.
With its extensive menu of tools, resources, and tips for hiring, JobStreet remains one of the best ways to recruit employees. It allows hirers to target candidates more strategically. This facet gives you a better chance of getting top talent in an increasingly competitive recruitment environment. Let us dive deeper into the many ways you can benefit from these tools.
1. Connect with active jobseekers JobStreet may not have as many users as some social media platforms, but its user database is full of active jobseekers. We are talking about over five million potential candidates who have high intention to get hired. This means a higher success rate for companies seeking talent.
To further increase your chances of finding suitable candidates, use Talent Search to shortlist specific jobseekers. The generated results will be arranged based on relevance, making it easier for you to see the most qualified candidates right away.
You can even filter your results according to skills, work experience, and expected salary. Thanks to its artificial intelligence technology, JobStreet makes sure that your ads attract all the jobseekers that match your qualifications. This increases the effectiveness of your ads, saving you time and effort in trying to find the right person for the job.
2. Discover comprehensive talent-sourcing solutions JobStreet has plenty of tools to help companies enhance their recruitment process. Aside from Job Ads and Talent Search, you can also enjoy the added benefits of using Guaranteed Hire and Top Employer Banners.
Guaranteed Hire is one of the best ways to recruit employees. It connects you with JobStreet's partner recruitment firms who will serve as your expert guides in hiring competitive and hard-to-fill roles. With this feature, you get personalised service in all phases of the recruitment process, from ad writing and even up to salary negotiation.
Meanwhile, Top Employer Banners can help solidify your brand as a top hirer, by giving your company logo 365-day-a-year exposure in relevant sites. Your branding will be strategically placed online in a way that attracts your target candidates. Then, they can easily access your JobStreet microsite or your company profile page just by clicking on the banner ad.
Both Guaranteed Hire and Top Employer Banners are paid services. However, with the added mileage it gives companies in hiring expertise as well as in brand awareness, you will definitely get great value for your money. In comparison, free social media ads are less efficient and less effective in terms of landing top talent.
3. Enjoy better security for hirers and jobseekers alike Many jobseekers have recently grown more wary of using social media to find jobs. In fact, many people have already been victimised by online job scams, causing them to form a general distrust with social media job ads.
Protecting data is an issue that even companies take very seriously. This is why JobStreet is not taking any chances when it comes to your data privacy. A dedicated quality control manager is assigned to every account to ensure that all your cybersecurity needs are met.
Free or Premium ads alike are guaranteed to enjoy this same level of security and care. JobStreet makes sure that its platform is safe and secure for everyone, which is why it continues to earn the trust of many companies in Malaysia.
4. Maximise resources to help your recruitment strategy In this new digital world, data is king. Your recruitment process also must be data-driven so that you can have truly optimal results. JobStreet constantly does research relevant to hirers, such as the Decoding Global Talent report, which gives hirers a complete picture of post-pandemic work trends. It offers valuable insight on how and where employees prefer to work and which new skills have become more in-demand.
Another relevant resource is Jobstreet's Salary Report 2023, which offers up-to-date information on salary changes and trends per industry, job role, job category, and even location. For other information specific to your industry or your hiring needs, a dedicated account manager can help provide you with value-added service. With JobStreet, you always know that the relevant information is just a click away.
5. Get your money's worth with Lite Ad One of the main appeals of social job posting, aside from casting a wide net of potential candidates, is that it is cost-free. However, by setting aside a reasonable amount, you can significantly increase your chances of hiring the perfect candidate.
For instance, you can enjoy the benefits of JobStreet's Lite Ad at a reasonable rate. Lite Ad gives companies access to JobStreet's ad composer, where you can craft job ads that will be posted for 30 days. Not only is this one of the best ways to recruit employees, but it is also one of the most cost-efficient. In fact, for a limited time offer, you will be entitled to one free JobStreet Lite Ad per month once you register as a Jobstreet employer. You can even try out and assess how this tool works for you for the first month with no credit card or commitment required. Contact us now to find out how to make the most out of this opportunity.
Facebook Jobs' exit from Malaysia should not mean the end of your online recruitment. With every change comes new opportunities to adapt and explore other effective channels to search for your ideal candidates. As hirers, it is crucial to find the most efficient recruitment tools available and constantly update and improve the companies' hiring process.
You can start by using Talent Search, the largest database of active jobseekers in Southeast Asia. Gain valuable insights on what jobseekers are looking for through our Insights page, where you can get tips for hiring and other expert advice on attracting the best talent in Malaysia.