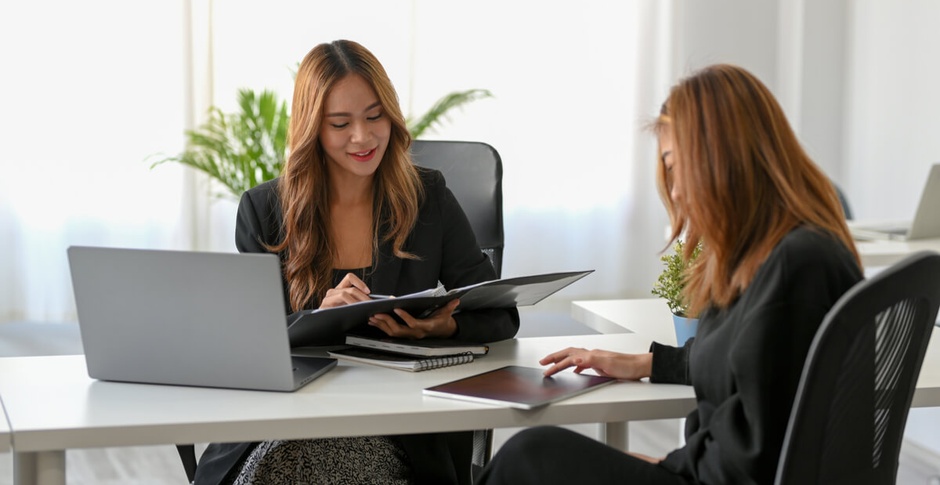 Talent Acquisition Trends in 2022 That Will Help You Stay Ahead
The Malaysian economy is now on the path to recovery. Experts predict significant growth for both private and public sectors in 2022. After the mass retrenchments that happened the year before, it is evident that most companies in Malaysia are now ready to rise above the pandemic. If you are one of those strategising for the future of jobs, then you likely have talent acquisition in your mind.
Hiring talent is more than just a numbers game. While several will be on the hunt for new roles, it is likely more essential for your company to employ the right fit to ensure staff retention in these crucial times.
Talent Acquisition in 2022: Hiring Outlook in Malaysia for Next Year
Several entrepreneurs and employers reeled from the effects of the pandemic on their businesses. However, those who survived the impact of Covid-19 have learned better strategies for adapting to ever-changing situations. For example, since the pandemic forced most companies to switch to work-from-home setups, employers and employees had to modify work tools. Shifting to digital platforms may be one of the most significant adjustments that resilient companies have made in this period.
Although the Malaysian economy shrank by 4.5% in the third quarter of 2021, things are looking promising for 2022. The central bank projected the country's economic growth between 5.5% to 6.5%. Economic activity will continue to increase next year as containment measures become progressively relaxed amid continued policy support. Restrictions will continue to loosen for fully vaccinated individuals gradually. The influx of interstate travel will help spur tourism-related activities.
All this said, both big and small businesses can look forward to talent acquisition in 2022. As companies forge ahead with their post-Covid recovery strategies, they will need the right people for their job openings. So without further ado, here is all you need to know if you want to rebuild your workforce in 2022.
Trends for Talent Acquisition in 2022
Remote or flexible work schemes In the new normal, it is clear that organisations are rethinking the idea of a centralised workplace. At the height of the pandemic in 2020, 69% of large companies were looking to cut down a sizable amount of office space they would be using.
Companies may also want to invest in remote working infrastructure or revisit flexible work arrangements for the long term. Over half of Malaysians (53%) said that they were willing to work for a remote employer, according to the Decoding Global Talent report by JobStreet. Meanwhile, 68% of employees said they wanted to work in a combination of remote and on-site arrangements, while 25% said they wanted to work in a completely remote setup. When it comes to days spent working remotely, 33% said they wanted to work from home for three days within a week.
Skills-based hiring approach In the pre-pandemic world of work, hirers tended to choose candidates based on their role suitability. Most focused on whether a jobseeker held certain degrees or related work experiences. 
Because the pandemic drastically changed today's work landscape, it has also urged more talent to upskill. Employees have felt the need to become more agile and flexible in the workplace. Thus, many started seeking more opportunities to expand their skill set.
Simultaneously, more and more employers are shifting to a skills-based hiring approach. This method takes away the focus from university degrees and instead focuses on a jobseeker's skills and practical experience.
Companies looking to grow in the new normal may also want to consider shifting towards a skills-based hiring approach. Aside from promoting talent acquisition, a skills-based company also promotes talent retention as it helps employees strengthen critical skills that can potentially open more opportunities for their career development.
When you hire an employee for their skills, you encourage them to hone their skill set instead of forcing themselves into a job description. When empowered to maximise their strengths, employees tend to find career fulfilment, thus, leading to talent retention.
Take the first steps towards the skills-based shift by rewriting job ads and recalibrating your hiring process. Instead of specifying degree programmes, mention particular skills your company needs. You can also consider adding transferrable skills to the list. 
After rewriting your job ads, revisit your interview questions and practical tests. See that you are measuring talent suitability instead of mere technical knowledge. Focus on finding employees with skill sets that can serve as assets to the company.
Employee resilience Before the pandemic, most companies hired jobseekers who could help create or further propel efficiency in the organisation. In the new normal, this no longer seems to be the case. Amid the pandemic, talent acquisition leaders now prioritise resilient jobseekers. Whereas hirers in the past viewed talent with overlapping skills as redundant or inefficient, employers now see the need for agile learners.
As employers now value resilience, they have also sensed a greater urgency for employee healthcare and wellbeing. Now, various companies are taking a more active role in helping their workforce maintain physical, mental, and financial health. 
Studies predict that more companies will take serious steps towards nurturing their employees' mental health and wellbeing in 2022. Employers may consider investing in services to uplift employees' welfare, helping them remain resilient and confident in the face of new challenges and opportunities. These can include wellness leaves, team-wide mental health breaks, and even free counselling sessions.
Creating a safe space goes beyond flaunting hip aesthetics or a cool image. Instead, it requires fostering a workplace culture where everyone feels safe to voice out views on work without the fear of backlash. You may consider creating policies to mitigate stress among your employees. These may include employee assistance programmes and flexible work programmes that allow employees to take a day off for a breather.
Conclusion The idea of acquiring new talents to join your team can be exciting. That said, it pays to be prepared and know how you can effectively stand out and hire the best fit for the organisation. You can expect the hiring landscape to look different in the coming year. To adapt effectively, you must learn to adopt a growth mindset. 
Especially in ever-changing times such as this, having a growth mindset is an essential asset in the workplace. It allows you to stay ahead of crises, evaluate emerging industry trends, and ultimately hire the best talent. Not only will a growth mindset help you keep your company updated, but it will also encourage effective talent acquisition and staff retention.
The world of work is constantly changing, and the way to survive is to keep up with the times. From remote or flexible working arrangements, finding the right skill sets, and adopting resilience, these can help lead you to successful hires for #JobsThatMatter in 2022.
Building your company's post-pandemic recovery team? Hire the right talent to help your company grow in the new normal on Talent Search and access the largest talent database in the region — JobStreet's search feature can help you quickly find the most relevant talent. At the same time, our seamless, integrated sourcing can give you instant talent recommendations.
For more expert advice on hiring in the new normal and employee retention strategies, visit the Employers Insights page.