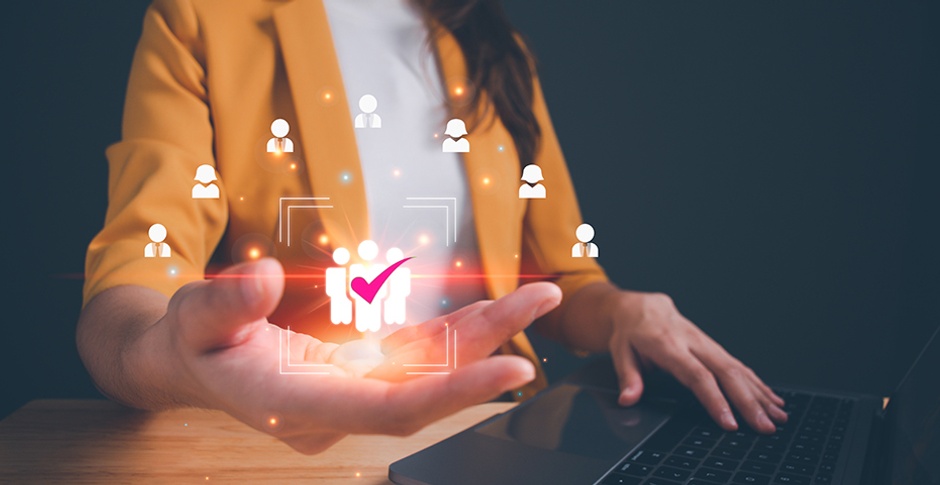 Top 10 Qualities That Makes For Great HR Leadership
What does it take to have great HR leadership? What are the qualities and skills that separate a standout leader from the rest?
Even before the pandemic, HR leaders already had a difficult job. They are vital to the growth of the company. They help to achieve the strategic goals of the company from a human resources perspective. And as such, they need to oversee the recruitment, training, and performance management of employees. Moreover, they mediate between upper management and employees, in addition to developing strategies that help evolve the company culture.
Therefore, HR leaders need to possess highly-developed capabilities, such as organizational skills, excellent written and verbal communication skills. They also need to be forward-thinking, strategic, and empathic.
Crises can be used as an opportunity to adapt, grow, and succeed and with COVID-19, managing talents has become even more challenging. HR leaders need to keep employees safe while ensuring the survival of the organization. Due to the impact of the pandemic, they have to lay people off, reduce the workforce, and adjust to remote work. They have to adapt the company operations to fit and function in the new normal.
If and when the pandemic ends, things will not return to the way they used to be. Now more than ever, companies need great HR leaders to hold the company together through difficult times and beyond.
The Top Qualities of HR Leadership
1. Agility COVID-19 has shown us how things can change suddenly and drastically. Old business models and rigid structures cannot cope with these changes. Thus, great HR leaders are agile, flexible, and adaptable. They navigate and manage change quickly while focused on the long-term vision and the larger task at hand.
Strong HR leaders should be able to think fast, process the situation, and get things done right away. They are capable of bouncing back and moving forward using creativity and innovation towards set goals.
2. Empathy Great HR leaders are emotionally responsive to their employees. This is even more critical during a global health crisis. And this applies even to the larger organizations. Everyone has been impacted by the pandemic. Workers are struggling in their personal and professional lives.
It is important to understand and empathize with people genuinely. With compassion, HR leaders connect to their employees and show real concern for everyone's wellbeing. As a result, employees respond positively and they also want to do their best.
3. Trust Trust and respect are the most basic pillars of personal and professional relationships. More so during the pandemic and towards an unknown future. To work as a team towards a common goal amid uncertain times, trust is essential.
In a piece written for the Wharton School University of Pennsylvania, David de Cremer, a professor at the National University of Singapore, emphasizes the importance of trust building citing research that this results in stronger employee performance over time.
Cremer also points out that this is particularly true in the current shift from office to remote work, where less effective HR leaders may tend to want to control and closely monitor employees working from home.
4. Inspiration Great HR leaders inspire rather than dictate to their employees. They share their vision and acknowledge the need for support. They rally behind their employees. This is even truer during a crisis like the pandemic. Many have been affected with anxiety due to the spread of illness and an uncertain future. Others have been disheartened and fatigued by events. With hope and inspiration, the organization can move forward together as one through difficulties.
5. Motivation Great HR leaders know how to motivate people. They foster employees' belief in the company's values and teamwork. They appreciate employees for a job well done. Recognition and rewards are great ways to motivate workers. Socially adept HR leaders offer constructive criticism for improvement. When employees do not perform well, they reach out to understand the root cause. They think of possible ways to address the situation.
These leaders are capable of motivating and managing team efforts. As such, employees want to do well and work together.
6. Strong Communication Skills HR leaders need to communicate effectively with employers and employees. Apart from excellent written and oral communication skills, effective communication skills also involve navigating more complex tasks like negotiation.
And in crises like a pandemic or natural disaster, it is important to have an HR leader who can communicate effectively through various media. Communication has to be clear and explicit. Clear instructions and guidelines are important so as not to confuse the employees.
Listening to employees and receiving feedback are also vital in two-way communication. HR leaders know that open communication is a key factor to having strong and healthy employee engagement.
7. Critical thinking Critical thinkers carefully assess all information available to them to ultimately make important decisions and come up with innovative solutions for problems. HR leaders must be capable of asking the hard questions, looking past personal biases, and listening to different points of view.
Critical thinking is a vital HR skill because you have to be able to diagnose to be able to plan, so that you can come up with a solution that is affordable to the company.
8. People First and Teamwork Good leaders recognize that the company needs happy and productive employees to sustain long-term growth and profitability. They appreciate these employees and prioritize taking care of them. Furthermore, they build strong and cohesive teams, even when many are working remotely.
Moreover, employees need to feel they are valuable members of the team working towards the same shared goals. And they need to look to HR to empower them through human-centered management and resilient leadership.
9. Technological Skills HR leaders cannot be left behind in the use of technology. Even before the pandemic, digital skills were already a must. The pandemic has even pushed this further.
An HR leader has to know how to best use digital technology in the new normal. They need to be familiar with the latest apps, platforms, technological best practices such as AI, digitization of HR processes, and real time performance management to name a few. These technologies are needed for different tasks, including working with employees remotely and monitoring their progress.
10. Good Decision-making The decisions of HR leaders significantly impact many people in an organization. This includes hiring as well as making the tough decision to let go of employees, but every critical decision must be supported by sound thinking. The best HR leaders gather and analyze accurate data and information to know what the best move and direction is to take. They harness technology, processes, and people towards making the best decisions. These decisions are crucial to sustainability and business continuity.