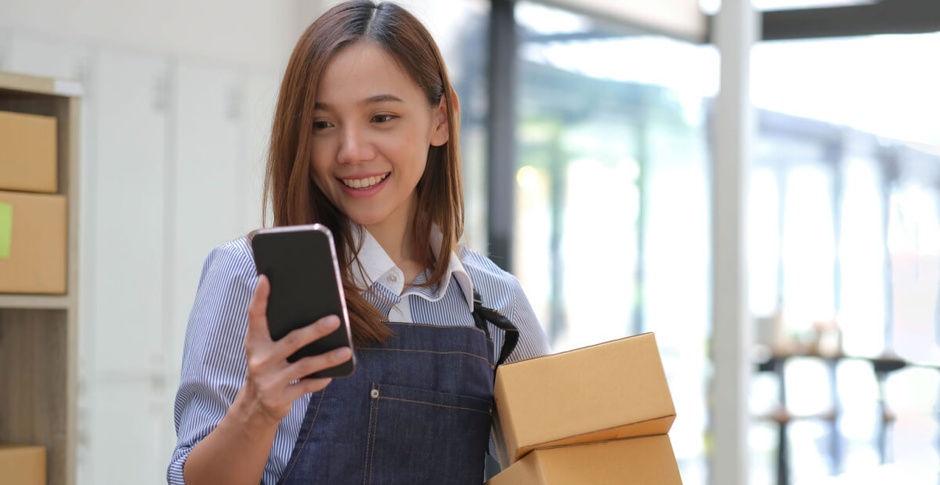 Employers, Here Are the Top SME Challenges You May Face in 2023
In business, every growth strategy needs the right set of talent. For small and medium-sized enterprises (SMEs), this could not be any more significant or truer. An SME operates within a smaller footprint with a leaner team, so each employee serves as a piece of a puzzle that can unlock potential success and further growth.
With the new year signalling the time for new beginnings, 2023 can pose more milestones ahead for businesses to gain further progress. However, as Malaysia braces for a tighter economic situation amidst the global slowdown, SMEs may anticipate several challenges in 2023. This includes labour shortage, a rising cost of raw materials, as well as financial difficulties. It may even become more difficult to get approved for loans and higher borrowing costs.
Other factors — such as the Ukraine conflict, the lockdowns in China, and the overall rising inflation worldwide — directly affect SMEs. But beyond global issues, Malaysia itself poses several trials for employers. Companies are now expected to comply with the increased minimum wage of 25%, rises in electricity tariffs, and required flexible working arrangements and reduced working hours.
How the Right Talent Can Help SMEs Grow
After the pandemic, SMEs can feel a few steps behind on the path to recovery. The solution? Investing in the right talent to boost the company's growth. Hire suitable people and see how this move can help your business further push its growth potential, earn more revenue, and maximise productivity for the best results.
However, hiring the right talent can be easier said than done. Unlike large enterprises, small businesses deal with other hurdles that do not burden multinational companies and corporations. Budgetary restrictions hinder them from hiring top talent. As such, SMEs will encounter more manpower planning problems. SMEs also typically lack access and resources to newer and more effective talent management plans. So if you encounter these manpower planning problems, here are solutions you can try out.
Challenges and Solutions in Hiring the Right Talent
Competing with large companies for attractive talent It can be tough for small businesses or startups to compete with large and popular companies when it comes to hiring top talent, even if they have high growth potential. After all, multinational companies and large enterprises have the name and the resources to attract the best employees — from offering high salaries and great perks to providing alluring incentives.
SMEs will find it difficult to keep up with big businesses in that aspect; they typically do not have the same resources large companies do to provide enticing offers. These small businesses also rarely have the same connections to prestigious universities or a wide presence on social media to tap young and promising individuals.
What to do: While SMEs don't have the same budget to offer as large companies, there are still ways for them to stand out. These enterprises just have to get creative and capitalise on modern and innovative ways to attract talent. They can start by building their brand and making the company an attractive place to work by increasing their social media presence.
Small companies can also compensate for a meagre budget by offering other perks that show they care about their employees' welfare. This includes offering flexible and remote work, which allows you to afford qualified people who would otherwise be unable to work in person. Consider other, more progressive arrangements such as shorter working hours or an open leave policy.
Since SMEs usually have a lean workforce, they also usually have close-knit teams that are passionate about the organisation and are invested in its success. Make use of your team's shared values to attract talent that value employee welfare and a people-centred organisation that believes in a higher cause or mission.
Practising an Ineffective Hiring Process The hiring process is an important step in helping you sort out and determine the ideal candidate for the job, and one who can mesh well with your team and organisational structure to be of use.
That said, while large companies have entire HR departments dedicated to sourcing and managing the right talent, this is not exactly the case for SMEs. These small businesses usually rely on the same leaders to accomplish the work themselves and are juggling their time between handling the operations of the business, as well as going through CVs and scheduling numerous interviews. This hardly gives them enough time to properly vet and select a qualified candidate.
What to do: SMEs that wish to hire recruitment teams or organisations to support their hiring process may also not be aware of which organisations are best. It is important to know the kind of hiring expertise needed for the job to be filled. Furthermore, it is important to establish an effective hiring process from start to finish to ensure they hire the right people.
Take out the guesswork even with a lean team by signing up for JobStreet's Talent Search, where you can easily connect with relevant candidates and shortlist talents intuitively with our search and filter tools.
Settling for a Candidate Who Is Less than Ideal When you are in dire need of an employee, it may seem that you can just hire anyone on a whim. That said, having a good candidate in place is important once the selection is over.
Yet because SMEs deal with several responsibilities spread among a handful of team members, it can be easy to overlook this hiring process. To cut a long story short: they may end up with an unsuitable candidate. Hiring the wrong person can be costly and a waste of time, a source of added stress, and reduced business morale and productivity.
What to do:  When budgeting, consider prioritising recruitment. It is given that hiring more skilled and competent employees will fetch a higher salary offer. SMEs should weigh as to whether the costs of hiring good employees and spending appropriately higher will be outweighed by the value for money they can get from an employee that the business can steadily depend on.
Being Unable to Keep or Maintain Talented Hires Hiring a talented employee can make work much easier. SMEs that are not prepared to go head to head with large companies face the risk of losing them for many reasons. Aside from salary, they could also suffer from overwork, frustration with a lack of a system, or growth opportunities.
Retaining good talent can cost you, yes; however, it is a cost that is worth it. In fact, it will likely be more cost-effective in the long run. Knowing how to care for and treat talented employees requires strategic planning. It also demands a management style that promotes active participation from employees, reminding them of the company mission and creating an environment where they are valued and appreciated.
What to do: Know what you can offer. While you may not have the power of a large corporation, you may offer certain opportunities for growth and learning that are hard to miss out on. You can also provide further mentorship and training. If providing a higher salary is an issue, you can get creative with incentives and rewards that boost productivity and morale.
SMEs can also show that they value their employees the most by providing flexible hours or a hybrid work arrangement. Owners and managers can also assure employees that their needs and concerns would be addressed with care from smaller businesses rather than in a big business where their issues would be lost and entangled in bureaucratic processes. While SMEs have challenges ahead of them in 2023, especially regarding hiring, they are not insurmountable. Ready to hire top Malaysian talent? Register now on JobStreet. For more expert advice on how employers can attract and retain top talent in Malaysia, visit the Employers Insights page.