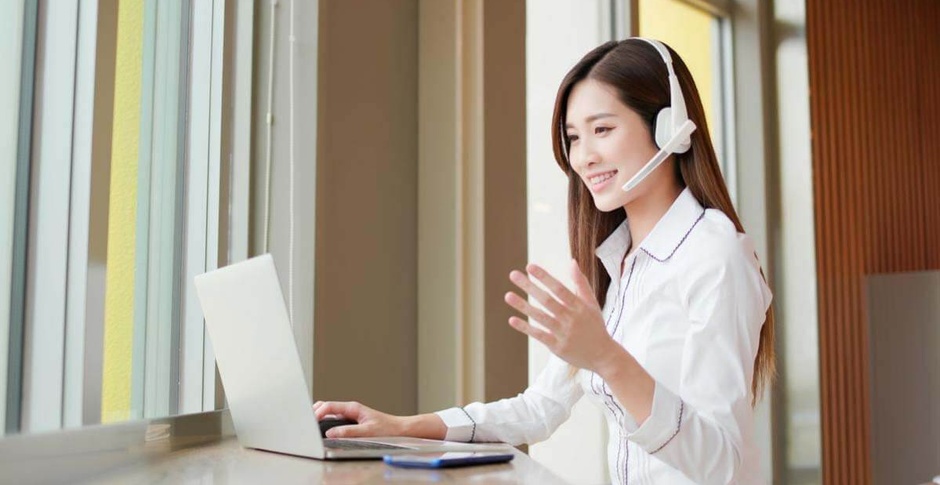 Normalising E-Recruitment And Why You Should Join The Trend, Now
As the pandemic rages on, the sobering reality of face-to-face losing ground to virtual is something many companies continue to contend with. Face-to-face interviews are quickly being discarded in favor of virtual interviews. This put many companies on edge. Used to the personal and instinctive feel that in-person interviews provided, moving the whole recruitment process online was perceived as impersonal and riddled with too many variables.
In May 2020, a Senior Minister of the Malaysian government, in the context of banning interstate travel, urged companies to instead conduct virtual interviews using video conferencing and Skype. More companies have since taken the plunge and started converting their entire recruitment and selection process to a virtual set-up.
Online recruitment relies on digital-based technology to virtualise the usual tenets of hiring: attract, assess, and shortlist candidates for eventual onboarding of new talents.
In the August 2020 Covid-19 Job Report, around one in 10 Malaysian employers (9%) permanently laid off staff and an additional 6% were sent away temporarily. This resulted in 13% of employers needing to employ new people during the pandemic.
To keep abreast of all the developments, employers must constantly be on the look-out for shifts in the landscape when it comes to attracting, scouting, connecting, and ultimately hiring candidates in a more digital world. And while it helps to also know in-demand roles across industries, matching the most suitable candidate for your needs and company growth is of utmost importance.
E-Recruitment is very 2021 and beyond
When we look back at 2020, it will be remembered as the year companies and recruitment agencies went into the world of E, E-Recruitment. Yes, it is true that 54% of Malaysian employers reduced or froze hiring during the early days of the pandemic. But now, as the economy is resettling, the gaps in the organisational table have resulted in a need for new talents to fill the ranks.
Of those currently employed, about 59% consider themselves in limbo or looking to move while about 81% of those permanently retrenched or laid off due to Covid-19 and not working prior to the pandemic are all looking and actively applying for jobs. The candidates are plenty. That translates to a lot of moving parts in the world of virtual recruitment.
With safeguards in place on where to lodge job advertisements and job opportunities securely, candidates are all over online portals. They submit applications and other requirements online. Their expectation from companies and recruitment agencies is to deliver the next parts of the process online as well. The live interviews, a vital part of the hiring process, have now all moved to virtual.
A few quick reminders for conducting virtual interviews: prepare the internet connection and other tools to ensure connectivity and communication happen clearly; have a second screen available for any data or resources you might need to share with candidates especially in secondary or hiring interviews; and just like with live interviews, have the candidate's resume on-hand and examined carefully ahead.
Offering flexibility outright is key to successfully recruiting the best candidates
Because 58% of all employees currently working have been required to work from home as per the August 2020 Covid-19 Job Report, flexibility in WFH arrangements should be made clear in your communications during the recruitment process.
Large companies with 501 and over employees, working in insurance and pension funding, and the IT sectors were among the earliest to shift to WFH arrangements. Asia-Pacific wide, candidates in the region have increased in the sector of IT. In Malaysia, as shared here, "they observed a 39.87% increase in the number of IT and software jobseekers."
This expectation to have the WFH option readily available is even higher among women, especially those with higher salaries, are older, and living in Kuala Lumpur or Selangor. By skewing your online materials lodged as job advertisements or with recruitment agencies to include this information from the start, you find the people fit for you.
Worldwide, the trend has really moved to home-based offices but with the vision to move into hybrid working mode by 2021. The US, China, and UK have all shown an increase in preference to hybrid working post-pandemic. Hybrid is one where employees can work at home and in the office alternating, with all the tools needed for work available in both locations. Alice Tung, an employment expert in China has stated that in 10 years' time we have to be prepared, "60-40 in terms of working in the office compared to working remotely."
Don't mind the qualification gap so much anymore
In Malaysia, the workers whose jobs became vulnerable were primarily in the tourism, hospitality, and food & beverage industries. Pre-pandemic, each company had their own list of ideals and qualifications per job posting. This was rather rigid and precise with very little wiggle room.
But now, your potential candidates are those whose qualifications might not look right for you at a glance, but upon closer inspection, can actually work out better for you. Consider the marketing associate from a hotel or travel agency. That person may actually have built up skills and knowledge that could enable and help your company to grow and become better in your industry.
With 60% of those interviewed for the August 2020 Covid-19 Job Report sharing that there were less suitable jobs being advertised, one way for an employer to expand their talent search is to consider initial mismatches. If length of experience is not a match but other boxes are ticked, perhaps that candidate could still be given a chance to move up in the job application.
In Malaysia, it is encouraging to note that 71% of employers will not automatically axe an application fielded by a candidate who got retrenched during the pandemic, with 24% of the companies even considering these candidates in a better light.
Promote happiness and health as your come-ons
With a workforce now constantly adapting to the fluid but present responsibilities of both home and work life in a primarily WFH set-up, it is important to also include this often intangible benefit. If you are able to assure candidates of the safe and secure health conditions and care for employees, the chance of hiring an appropriate candidate increases.
For companies in industries with high exposure or face-to-face interactions, the inclusion of regular Covid-19 tests for monitoring on-site is attractive and can be shared during one of several virtual interviews. It can even be promoted in job adverts as a call-out.
In order to manage cash flow, companies have rolled out pay cuts or reduced bonuses. While this is not something you wish to burden new candidates with, counter with an option for fewer work hours or work-based outputs which is sure to lessen the potential for burnout.
If you can also provide adequate assistance, show them you are keeping the work environment a happy, mentally healthy place.
When it comes to E-Recruitment, the time to act is not now, but yesterday. The candidates are moving there, accepting the fact that E-Recruitment is the new normal. If your company is not there in the field with them, you could be missing opportunities to connect with the right talents for you. With JobStreet's Talent Search, we have gathered insights and news to help you shift to E-Recruitment, giving you the tools to understand the candidates that you seek. You also need to have their perspective in mind on what they look for from employers. By being responsive to the needs of the candidates, you become more attractive to them as well in your communication materials during E-Recruitment. We have also gathered current trends to watch for in a pandemic world via the Jobs and Resources Hub.
At JobStreet, we believe in #JobsThatMatter. As a Career Partner, we are committed to helping all jobseekers find passion and purpose in every career choice. And as the number 1 Talent Partner in Asia, we connect employers with the right candidates who truly make a positive and lasting impact on the organisation.
About SEEK Asia SEEK Asia, a combination of two leading brands Jobstreet and JobsDB, is the leading job portal and Asia's preferred destination for candidates and hirers. SEEK Asia's presence span across 7 countries namely Hong Kong, Indonesia, Malaysia, Singapore, Thailand, Philippines and Vietnam. SEEK Asia is part of the Australian Securities Exchange-listed SEEK Limited Company, the world's largest job portal by market capitalization. SEEK Asia attracts over 400 million visits a year.
About SEEK Limited SEEK is a diverse group of companies, comprising a strong portfolio of online employment, educational, commercial and volunteer businesses. SEEK has a global presence (including Australia, New Zealand, China, Hong Kong, South-East Asia, Brazil and Mexico), with exposure to over 2.9 billion people and approximately 27 per cent of global GDP. SEEK makes a positive contribution to people's lives on a global scale. SEEK is listed on the Australian Securities Exchange, where it is a top 100 company and has been listed in the Top 20 Most Innovative Companies by Forbes.