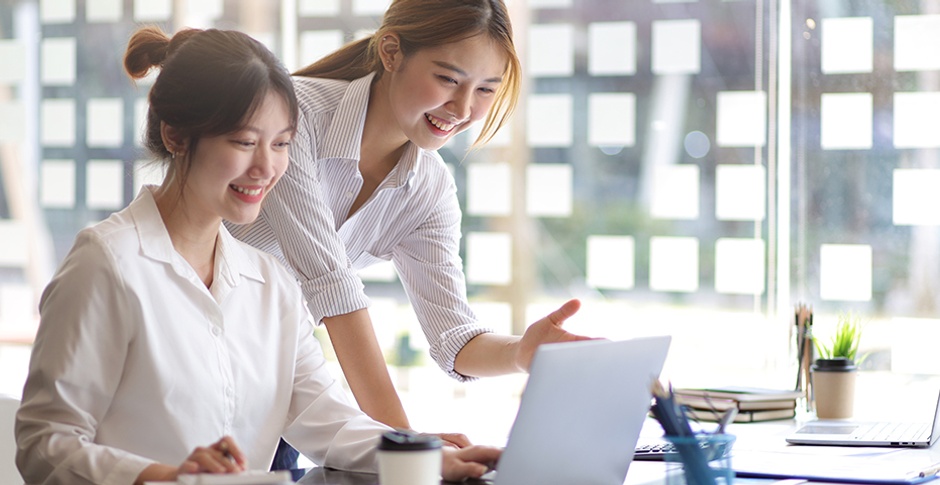 Job Seekers Turn to Jobstreet During the COVID-19 Crisis
Despite the COVID-19 crisis, online employment marketplace is experiencing more job applications per job ad.
With the COVID -19 pandemic sweeping aggressively around the globe, no industry is spared from this crisis. Companies are facing specific set of challenges, which they are forced to deal with just to stay in business.
However, SEEK Asia has observed some growth in the average job applications per job despite the COVID-19 and this is a boost to companies who are still scouting for talent or have the intention to do so.
COVID-19 Brings Job Seekers to Top Job Portals in SE Asia
With this COVID-19 crisis, the number of job applications per job ad is higher than ever before.
Online job searches has been a trend to jobseekers for a long time already but due to the unprecedented challenges that they are facing because of the COVID-19 pandemic, the number of jobseekers turning to Because of the unprecedented challenges that job seekers are facing due to the COVID-19 outbreak, more candidates are turning to digital resources has increased tremendously .
At the same time, the number of jobseekers applying for work-from-home opportunities has spiked during this crisis time.
Recently, SEEK Asia had the total monthly job applications per ad across JobStreet and jobsDB channels, which has shown a 32% growth per job ad. JobStreet and jobsDB lead the market share in countries such as Malaysia, Singapore, Indonesia, The Philippines, Thailand and Hong Kong.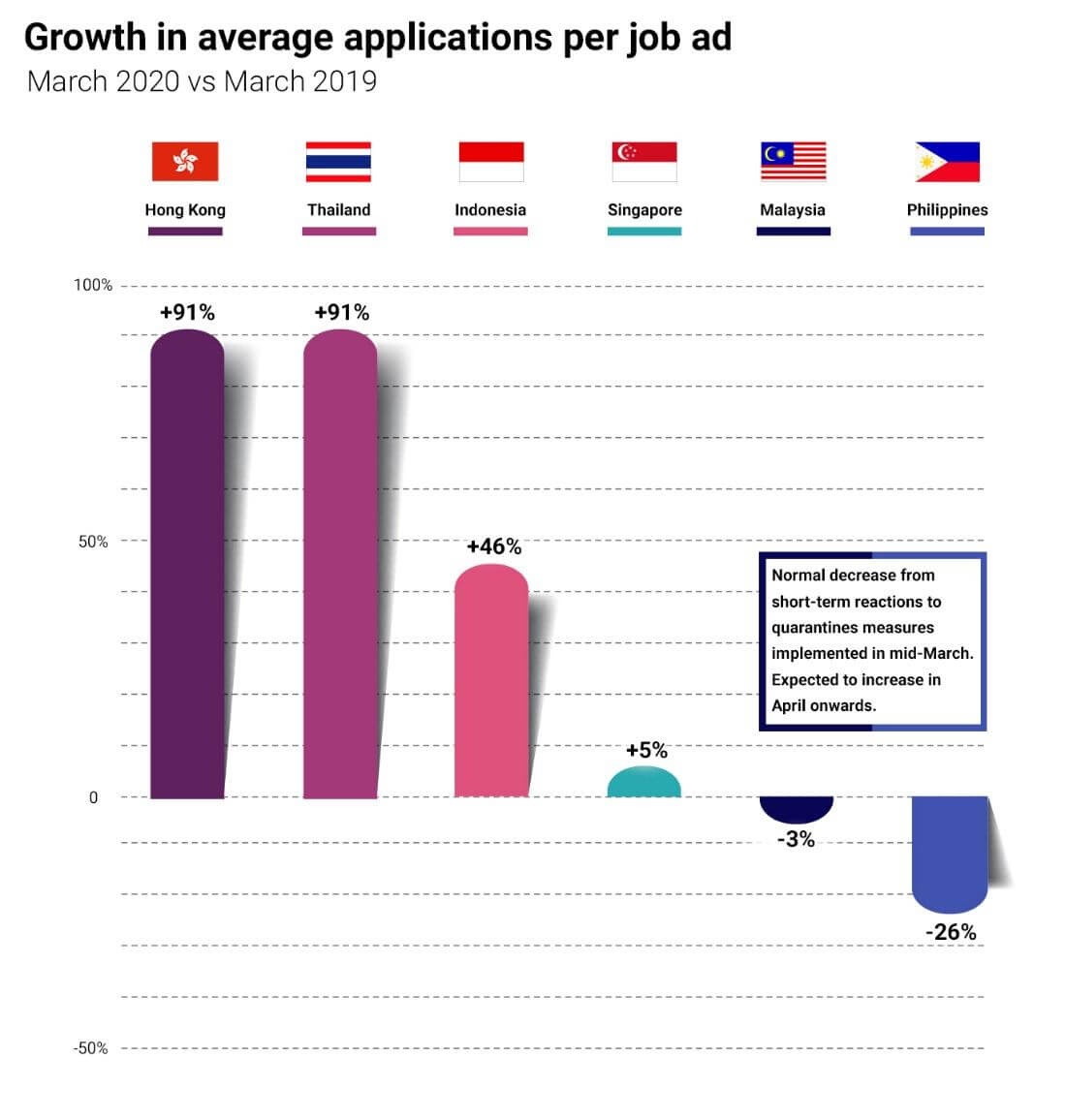 However, in Malaysia, there was a drop in job applications per ad by 3% in March. This decline in job applications per ad is expected to be short-term. As the candidates secure their immediate needs, job applications per ad is expected to increase—especially in the BPO and IT, telecommunications, and BFSI industries.
What Employers Must Know About Online Job Applications
As applications per ad increase on job employment portals, employers must be on their toes for the freshest talents.
With the increasing trend in average application per job ad expected to kick in, businesses should take charge and maximise online job platforms such as JobStreet and jobsDB to the fullest in order to engage with talents who are ready to make a move during this COVID-19 crisis. At the same time, talent recruiters could also use this opportunity to access our newly launched Laws of Attraction interactive site to find out the key drivers to attract candidates of different industries. Knowing exactly what candidates want could definitely help accelerate the hiring process as well as increase the hiring success rate.
Regardless of which country your business is based in, the provided data is evident that it is high time for you to begin virtual hiring as soon as possible.
The workforce updates below give you more information on regional challenges contributed by the COVID-19 crisis.
COVID-19 Workforce Updates Across SE Asia
Most of the Southeast Asian countries are under lockdown since the COVID-19 pandemic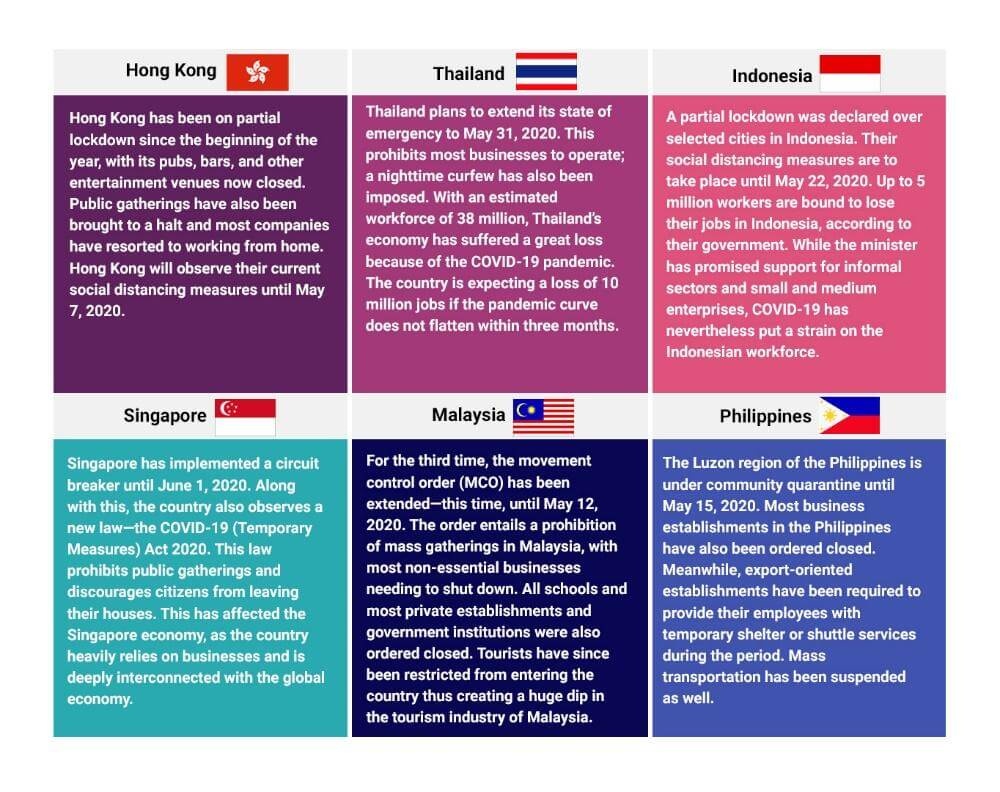 With all this restricted movements brought upon by the effect of the COVID-19 crisis, virtual hiring is the current and best go-method to keep the hiring process moving while protecting the recruiters and candidates.
As a steadfast partner to employers and candidates, JobStreet has launched the campaign #TogetherAhead, with a specially set up Jobs and Resource Hub to offer guidance to both businesses and individuals through this crucial time.
On the solutions hub, employers can:

Through this initiative, JobStreet is seeking to connect hiring employers with over 730,000 quarterly applicants currently seeking for opportunities on JobStreet in Malaysia, especially those whose roles have been affected by this crisis. Check it out today!
TogetherAhead, we rise above our challenges.