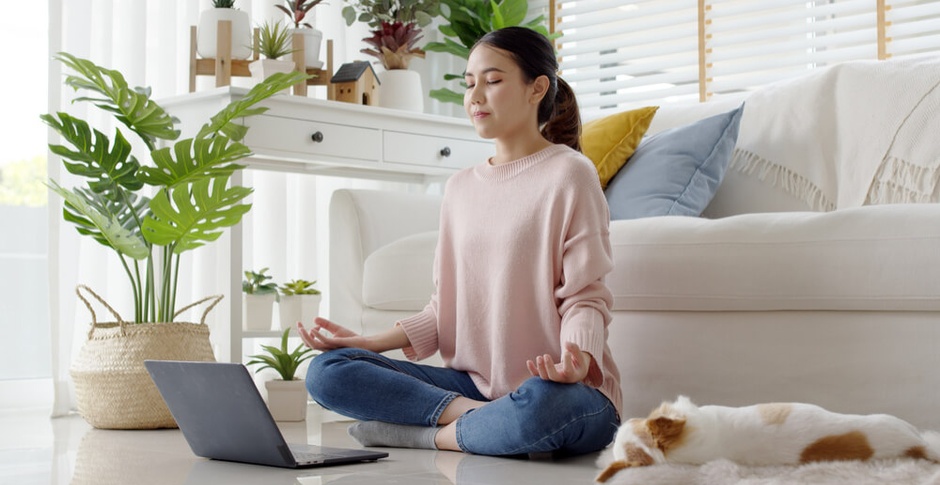 Integrate These 5 Wellness Initiatives in Your Workplace
Employee well-being is a crucial responsibility of the HR department. It boosts employee morale, making them more productive and happy to stay with your organisation. Show them that you care by opening conversations that revolve around employee wellness and welfare. Cultivate a healthy company culture where employees know they have your support.
There are various ways top management can look after their employees' welfare. Here are five initiatives to promote wellness in your workplace.
1. Encourage flexible work arrangements Giving employees some autonomy over their work schedule has been proven to increase productivity. According to the Laws of Attraction, senior candidates in Malaysia value work-life balance. With most people working from home, flexible work arrangements will help your employees manage their professional and personal responsibilities. It takes off the pressure to be always 'on' for the company--promoting work-life balance and reducing burnout.
It is important to set clear goals and objectives. But, employees must also feel that they have the company's support if they adjust their work schedules to meet personal needs.
2. Design a healthier office space According to the same study, Gen Z and millennial employees in Malaysia thrive when working in a positive environment. Provide your employees with an office that bolsters creativity, improves focus, and keeps them healthy. This way, they can give you their best at work. 
It could be better indoor air or ergonomic workstations, or you could add more potted plants and artwork. You could also designate a space for quick workouts or meditation. 
3. Nourish their mind and body Encourage employees to eat healthy food every day. While people are still working from home, you can send them constant reminders to eat food that energizes the mind and body, such as fruits and vegetables. If you have staff on-site, you may want to consider having a regular supply of healthy food at the office. You can also invite a dietician or healthcare experts to facilitate virtual wellness seminars. Gen Z and millennial talents will appreciate you more for providing free snacks and lunch treats to employees.
4. Provide wearables If your company budget allows, provide wearable fitness trackers to encourage employees to move. Motivate them further with workplace wellness challenges: give prizes to the employee who took the most steps in a week or worked out the most.
It can also be a team contest. This way, employees will encourage each other to commit to fitness goals to win the contest.
5. Establish stress management programmes Workplace stress is inevitable. The best thing HR can do about it is to help employees manage their stress. To prevent employee burnout, implement stress management programmes that will support them. 
The first step is to find their sources of stress. Let them know that they can approach HR anytime should they need help dealing with workplace issues. Once you've discussed their problems and concerns, you can revise company policies or processes to address what's causing workplace stress. You can also reach out to counsellors and therapists to provide mental health services to your employees.
Ultimately, healthy employees mean happy employees. This not only translates to an increase in productivity; it also bolsters your reputation as a company that employees will want to work for. Balance health, wellness, and productivity to have happy and engaged employees.
Take the lead in managing your employees' well-being. Learn what motivates over 10,000 Malaysian candidates in 25 industries when you visit our Laws of Attraction portal. Get more practical advice, expert insights, and industry news at our Employer Insights page.
At JobStreet, we believe in bringing you #JobsThatMatter. As a Career Partner, we are committed to helping all jobseekers find passion and purpose in every career choice. And as the number 1 Talent Partner in Asia, we connect employers with the right candidates who truly make a positive and lasting impact on the organisation. 
Discover Jobs That Matter. Visit JobStreet today.
About SEEK Asia SEEK Asia, a combination of two leading brands JobStreet and JobsDB, is the leading job portal and Asia's preferred destination for candidates and hirers. SEEK Asia's presence span across 7 countries namely Hong Kong, Indonesia, Malaysia, Singapore, Thailand, Philippines and Vietnam. SEEK Asia is part of the Australian Securities Exchange-listed SEEK Limited Company, the world's largest job portal by market capitalisation. SEEK Asia attracts over 400 million visits a year.
About SEEK Limited SEEK is a diverse group of companies, comprising a strong portfolio of online employment, educational, commercial and volunteer businesses. SEEK has a global presence (including Australia, New Zealand, China, Hong Kong, South-East Asia, Brazil and Mexico), with exposure to over 2.9 billion people and approximately 27 per cent of global GDP. SEEK makes a positive contribution to people's lives on a global scale. SEEK is listed on the Australian Securities Exchange, where it is a top 100 company and has been listed in the Top 20 Most Innovative Companies by Forbes.