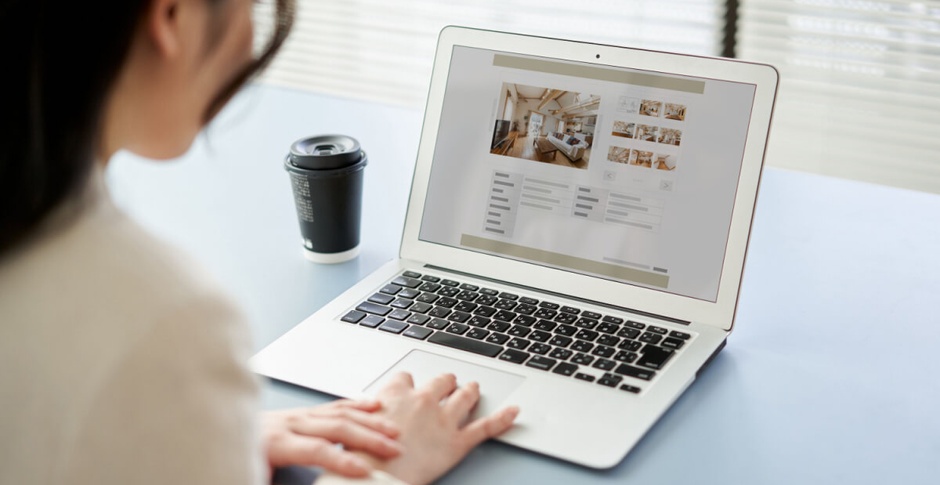 5 Benefits of Having a Good Website to Attract Malaysian Jobseekers
Name one person without a social media account. That's right, you can't. The information age has now been taken over by the digital revolution. Everything is now online. If you want your business or company to keep up, knowing the benefits of a website can help you be on par or even surpass your competitors.
There are over 26 million e-commerce websites worldwide as of 2022. This is primarily because we went from citizens to netizens at this turn of the decade; it is simply not enough to have a physical site anymore. Consumer behaviour has drastically shifted and is now inclined to trust companies with a good website that shows them everything they need to know. The same applies to jobseekers.
Gone are the days of going door to door just to make your presence known. With the help of various digital tools, companies now have equal footing. That's both good and bad. Since most companies now have access to the Internet, it has become even more difficult to become unique. 
Nevertheless, having a good website still gives you a fighting chance to land the right employees for your vacant roles, especially since you can only fight digital with digital. 
Why is having a website important for the recruitment process? 
1. It increases visibility  According to JobStreet's Decoding Global Talent, around 68% of Malaysian workers are willing to work remotely for an employer outside of their country. The post-pandemic work setup has forever reshaped the workforce's perception of their working conditions. Since we have more digital workers now than ever, having an online presence has become a two-way street.
Having a website lets you gain more talent acquisition and allows potential candidates to know who you are, even if you are on the other side of the world.
2. It offers social proof  If you have a good company website, a nice 30-second skim will give potential candidates everything they need to know about your company's history, mission, vision, and milestones. Let us face it: there are many companies offering similar products or services as you are. But if your website is creative enough, you can set yourself apart and be one total catch for aspiring jobseekers. 
Without a website, people may feel discouraged from going forward with their application. As mentioned earlier, everything is now online. In this day and age, having no website is like having no business at all.
Your online presence also helps you disseminate information about your brand. Paired with superb SEO standing, the return on investment in building a formidable company website is huge. Because as long as you sustain a kind of presence, rest assured that your competitors will always have something to worry about. 
3. It gives you a space for updates  Thanks to the digitisation of things, updates are now much easier to manage. Having an 'About Us' section that informs your potential candidates about your company's location saves you a lot of time. You no longer have to answer phone calls from someone asking if your company is still in the same address since your company website will tell them for you. 
If you have vacant positions that need filling asap, you can update your website with job postings. People are also now inclined to use their online networks to look for jobs, so having your company in the digital realm can boost your hiring prospects.
4. It showcases your company culture Candidates are more likely to apply to a company if they see what it is like to be there. Instead of using those typical stock photos, consider using organic pictures of your team inside the office to post on the company website. While you want to keep it professional, giving it a personal touch will persuade talent to apply, especially if you show a very optimistic company culture. 
Your website is the world's digital door to your company, so it is necessary to make every second count. Communicate your company values and mission as clearly as possible; then, potential candidates will have a good gist of what your company is like. 
5. It establishes your place in the industry  Everyone wishes their company to be top-notch. Nowadays, if you want even your competitors to see you as a competitor, your online presence has to have some weight. Having a company website makes you visible to people and establishes a place for yourself in the market. 
Once candidates find you online, they will know that you are part of the industry they are targeting and will most likely apply. It's important to note that visibility will always play a crucial role. Now, there isn't just the physical space that needs your attention. The digital space also does, and it's often even more demanding.
How to attract candidates to your website
1. Do not just go digital — be tech-savvy Your company website has to be mobile-friendly. There are over 2.7 billion active Android users and 1.2 billion iPhone users in the world. Imagine if your company website has a poor user interface when they switch to mobile. The user experience gets affected, and the potential candidate might start looking for opportunities elsewhere. Remember that first impressions matter.
2. Optimise your SEO principles Jobseekers will most likely use industry-specific keywords when job hunting, so it is best if you try to optimise a pool of keywords in your website. If your company website has allotted space for blogs and features, ensure that you are adding links to other website pages, especially the job listing page. 
3. Create a careers page  It is surprising to know that a lot of companies do not have a careers page on their company website. While some do have this kind of page, they are mostly obscured and can be quite hard to find. Your careers page should highlight the work that your company has done so far, its goals, and also a talent acquisitions section where candidates can see roles they can apply for. 
If you are still trying to figure out where to start, it is best to have a professional service to assist you. JobStreet has a Company Profile feature that allows organisations to provide a brief overview of themselves to the platform's talent pool. The feature offers prominent visibility on the platform, drawing more candidates to the company profile page. Eventually, you can also link your JobStreet Company Profile on your website, so interested candidates can easily be redirected to your job openings. 
4. Make the steps easy  There's nothing more annoying than a complicated job application process. Make the candidate journey manageable, and try not to add too many steps. Streamlining the requirements and keeping it simple will attract more talent. The competition is tough, and if your job application steps are difficult, the candidate might opt to apply elsewhere even if they initially liked your company.
Below is a sample guide on a simple but effective job application process:
Sending of application requirements

Internal screening of applicants

Interviewing of shortlisted candidates

Giving assessments to shortlisted candidates
If you need help finding the perfect talent for the job, look no further and go to our Talent Search page. Here, you can find and connect with countless talent globally, so you do not have to worry about that job role being vacant for a long time. Visit the Employers Insight page for tips and tricks to drive your company's goals forward. 
Take it one step further in the digital era when you register now on Jobstreet by SEEK