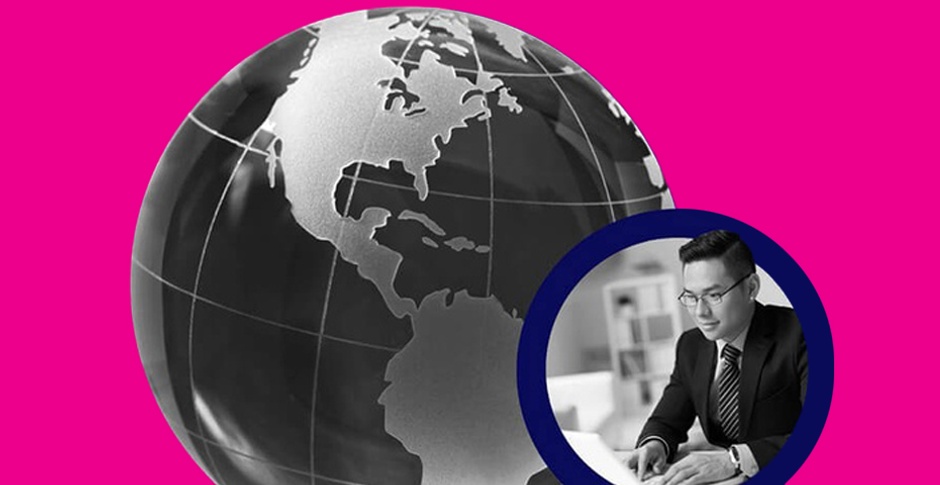 5 Ways To Care For Your Remote Global Team
The recent changes in the employment landscape have led to work arrangements that are no longer constrained by geographical boundaries. Remote working is the new norm, and it has influenced employees' work preferences.
According to JobStreet's Decoding Global Talent Survey, a report in partnership with Boston Consulting Group (BGC) and The Network, 57% of the global workforce are willing to work for a remote employer. In Malaysia, 40% of jobseekers are willing to work remotely for a foreign employer. Even with local talents' willingness to work abroad, Malaysia has risen significantly higher in the ranking of top destinations to work—from #33 in 2018 to #19 in 2020. 
By downloading the full report here, you will find actionable insights on a range of rising work trends. Read and find opportunities for your organisation to attract and keep your best talents.
With the pandemic's continuous adverse effects, employee support for international remote workers should also be one of the utmost priorities. Here are strategies you should implement to show remote global staff they matter.
5 Ways To Care For Your Remote Global Team

The COVID-19 crisis forced businesses to adopt a remote work setup, but technology has expedited transitioning to a digital workforce. With this convenience comes the urgent need to build and improve your remote work infrastructure.
One of the first steps is to equip your global staff with the necessary productivity tools, video conferencing applications, and collaboration and communication software. When employees have resources readily available for their use, they are more motivated and focused on giving their best work.

Work policies may vary depending on countries and cultures. Create a remote work policy for your foreign staff to ensure legal protection for your company and employees. Assign a specialised HR team to handle international policies and guidelines.
A remote work policy also sets a clearer direction for your organisation and employees. While this arrangement is not entirely new, it still affects the whole business. Having such in place makes it easier to align your strategies and goals and streamline your talent and recruitment process. Your employees will also be well-oriented about performance expectations, pay, benefits and other entitlements.

Foreign employees come from different backgrounds. Cultural diversity brings an edge and can contribute to more business successes. But establishing an inclusive environment that supports differences requires a test of suitability. 
Implement a trial period for staff to adjust to the workflow, communication, and other policies. An adjustment period will also give employees the chance to integrate and immerse themselves into the company culture.

Arrange team get-togethers as part of employee engagement efforts, albeit online. Create a free space where employees can regularly interact, either work-related or for casual conversations. Schedule virtual coffee breaks, get-to-know each other sessions, mental health coaching or seminars, and other team bonding activities that suit their schedule and workload.
Plan regular one-on-one virtual meetings just for check-ins. Ask employees to share about how they are adapting, what challenges they have encountered, and other work matters the company can address for them.
These virtual activities can connect you with your employees from across the world in meaningful ways, making them feel like they belong despite the distance and time differences. These can also encourage a work-life balance lifestyle that supports an empathic and friendly working environment.

It may be a habit to stick to business-speak, but effective communication is all about understanding. The language barrier has been an inevitable challenge, considering the wide range of vocabulary, complexity of words, and various interpretations.
Identify the most appropriate and comfortable language depending on the group of people you are interacting with. Try using familiar domestic terms for local employees; then, use Global English and literal language for foreigners. You may integrate commonly used business terms, but be sure to provide the meaning and context for proper usage.
To manage varying time zones, establish a balance between synchronous and asynchronous communication. Set a schedule for real-time meetings and non-real-time updates and submissions. Create alternative communication procedures for emergency and urgent matters.
Remote working has its advantages and challenges. Your global talents can give their best performance once they experience how you value their needs and well-being. While some of these strategies call for efforts, flexibility, and adjustments, they can make all the difference for your staff. You are likely to reap better results through quality work, loyal and passionate employees, and a thriving and successful business.
For more comprehensive insights that will guide you in navigating the new normal world of work, download the full report here. 
Find skilled and passionate global talents for your #JobsThatMatter through our Talent Search, one of Southeast Asia's largest talent databases. Visit our Employer Insights Page for more expert advice on recruitment and talent management.
At JobStreet, we believe in bringing you #JobsThatMatter. As a Career Partner, we are committed to helping all jobseekers find passion and purpose in every career choice. And as the number 1 Talent Partner in Asia, we connect employers with the right candidates who truly make a positive and lasting impact on the organisation.    Discover Jobs That Matter. Visit JobStreet today.
About SEEK Asia SEEK Asia, a combination of two leading brands JobStreet and JobsDB, is the leading job portal and Asia's preferred destination for candidates and hirers. SEEK Asia's presence span across 7 countries namely Hong Kong, Indonesia, Malaysia, Singapore, Thailand, Philippines and Vietnam. SEEK Asia is part of the Australian Securities Exchange-listed SEEK Limited Company, the world's largest job portal by market capitalisation. SEEK Asia attracts over 400 million visits a year.   About SEEK Limited SEEK is a diverse group of companies, comprising a strong portfolio of online employment, educational, commercial and volunteer businesses. SEEK has a global presence (including Australia, New Zealand, China, Hong Kong, South-East Asia, Brazil and Mexico), with exposure to over 2.9 billion people and approximately 27 per cent of global GDP. SEEK makes a positive contribution to people's lives on a global scale. SEEK is listed on the Australian Securities Exchange, where it is a top 100 company and has been listed in the Top 20 Most Innovative Companies by Forbes.