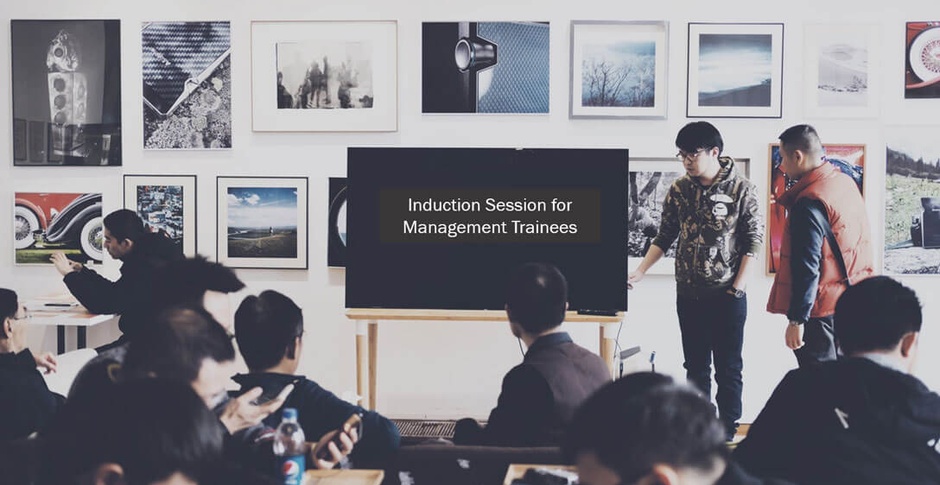 3 top management trainee programs and what we can learn from them
A management trainee program usually lasts for 2-3 years and is meant to identify and prepare top quality talent as managers within an organization.  Along with the special training and mentoring given to management trainees, they will be moved from department to department on an assignment basis. This ensures that management trainees are well-rounded and multi-skilled which prepares them for a career as managers in the organization.
Here, we look at some of the most desirable management trainee programs from around the world and why these programs are so desirable. Note that we will be focusing on the skills imparted to the management trainees and not the size and scope of the organization.
1. CIMB: The Complete Banker Program

CIMB's Complete Banker Program is specially designed to prepare management trainees for a future career as leaders in the finance industry. What is unique about this program is that it allows trainees to choose from one of three scopes to specialize in. These are consumer banking, investment banking and asset management.
The program is broken up into three stages with the first stage aimed at familiarising candidates with the banking and finance industry. During this stage, candidates are given an in-depth look into financial products and banking operations through a combination of field-trips and classroom lessons.
During the second stage of the program, candidates take part in a 10-month work rotation assignment in which they will be assigned to a variety of business units in order to assess their strengths and weaknesses. During the final phase of the program, the information gathered about the candidates from the second part of the program is used to determine which departments candidates will be assigned to.
How does the program stand out
True to its namesake, the CIMB Complete Banker Program ensures that not only do graduates have the technical aptitude to be professionals in the worlds of retail and investment banking but that they also possess the soft skills necessary to be leaders and managers. Instead of focusing on technical skills only, CIMB requires their management trainees to be capable of leading and inspiring others which makes for a supremely balanced employee.
2. Coca-Cola University Talent Program

The Coca-Cola Company is one of the most widely recognized corporations in the world and it should come as no surprise that they are constantly on the lookout for top-quality talent. The Coca-Cola University Talent Program for finance associates has a structured 2 year learning program in which trainees are exposed to all aspects of finance operations within the company.
Trainees will be assigned to a variety of roles within the organization from Internal Controls to Supply Chain Finance in order to give them a complete overview of the organization's financial operations. Trainees will also be given plenty of senior-level mentorship sessions and opportunities to improve themselves through structured learning programs and leadership training sessions.
How does the program stand out
It can clearly be seen that The Coca-Cola Company places a strong emphasis on candidates who are able to perform well in all aspects from finance. Instead of corralling trainees into a single specialty, they are encouraged to expand their knowledge and to consistently improve on their existing knowledge. This makes for candidates who are flexible and ambitious who also possess top class leadership and management skills.
3. Amazon Operation Management Trainee

Founded in 1994 by Jeff Bezos, Amazon.com has grown to become the largest internet retailer in the world to date. Besides being an online retailer and delivery fulfillment specialist, Amazon has diversified into the world of online streaming and consumer electronics. Being the largest internet retailer in the world means that Amazon.com deals with a monumental amount of business transactions on a daily basis and in order to manage these operations, employees need to be able to perform well under pressure while still keeping customer satisfaction as the top priority.
Amazon's Operation Management Trainee program has a heavy focus on inculcating trainees with strong practical and technical skills. Participants of this program will be thrown literally into the deep end as they will be working with the world's largest online retailer in the world's largest retail market; China. The curriculum has a strong emphasis on both lean management and the 6 Sigmas theory coupled with a healthy dose of strong operational principles with the objective of training the participant to be a superior leader.
Why the program stands out
It goes without saying that Amazon.com is a extremely fast-paced organization which places a strong emphasis on operational excellence and efficiency. A participant of the Amazon Operation Management Trainee program can expect to be placed under constant stress for long periods of time. However, thanks to the mentoring and training given, the trainee will be given the skills and knowledge needed to solve problems and to remain cool and calm even in the most demanding situations.
This baptism through fire produces leaders and managers who have been "in the trenches" who are more than able to handle any challenge issued to them. While the idea of insane stress levels and long hours may frighten some candidates, this program ensures that Amazon.com is left with only the toughest and brightest graduates.
As a HR professional, there is much that can be learned from how these top organizations from vastly different backgrounds build up their future managers. However, it can clearly be seen that they are united by a single item; the need for candidates to possess strong fundamentals and the emphasis on leadership and management skills.