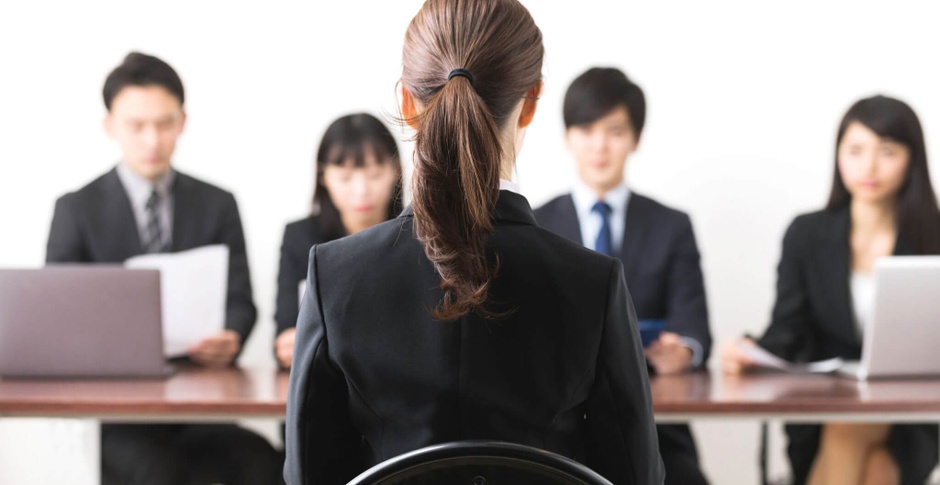 Why Fresh Graduates Job Hop? Factors To Consider To Retain Talent
The picture of employment today is a lot different from the years past. Baby boomers and Gen Xers are quickly taken over by the majority of millennials and fresh graduates composed of Gen Zers in the workforce. These career-driven individuals crave experience and are taking advantage of the job market, which is heavily dependent on technology, more so during a pandemic where remote work has defined the new normal. 
Recent data from the Ministry of Higher Education (MoHE) shows that over the past decade, at least 10% of fresh graduates in Malaysia have only been receiving a monthly salary between RM1,000 to RM1,500. In other words, more young employees are earning just above minimum wage now than ever before.
It's no surprise that these young jobseekers are more likely to job hop in search of meaningful work where they can make an impact, build experience, and upgrade their salaries. They know their worth and are not afraid to look for higher compensation and learning opportunities in the workplace.
These shifts in career expectations are already having a significant impact on recruiters and will continue as more graduates join the workforce. Recruiters need to understand and continuously develop strategies that focus on retention and employee satisfaction.
To help you understand the job-hopping trends among fresh graduates and young professionals, here are the top three factors based on the perspective of over 10,000 candidates across 25 industries drawn from JobStreet Malaysia's Laws of Attraction insights.
Work-life balance All employees crave work-life balance. It is no different for younger employees. Most fresh graduates rated work-life balance with importance of overtime pay with 73.8% compared to 59.8% importance by the rest of the Malaysian respondents. Today's graduates are selective on the types of careers they take on that would allow them to balance their careers and personal lives. Millennials and Gen Zers are multi-slashers, they want to achieve different things at a time, a high-paying job and their hobbies or passions outside of work..
These young employees value employers who empower them to manage their own time. Encouraging and promoting work-life balance reaps many benefits, not only will it make all employees happier and more productive. It could also affect your employer brand, attracting top talent to hire and retain the best.
Compensation Fresh graduates are not only actively looking for jobs that are a stepping stone for their careers, but they are also looking for a job that can pay their bills and sustain their lifestyle. 84.8% of young professionals listed the monthly base salary increment as a key factor in taking a job.
It's understandable why most employers are hesitant to offer a high salary to fresh graduates. Spending so much on someone with little to no work experience is always a risk. As an HR professional, you must take into consideration how competitive the job market is nowadays. A good perspective is to see fresh graduates as an investment. They have the potential to nurture and develop skills that may be beneficial to your company. And if they do move on to a new company, their performance in their new role can act as free advertising for your company, helping your employer brand to grow.
Career development According to a study, most young employees change employment within a year or two. 63.5% of the respondents picked career opportunities as one of the key drivers of changing jobs. Fresh graduates are mostly looking for individual growth after graduating, which makes finding an ideal job--at least how they define "ideal" at the moment--is one of their major priorities. 
They are looking to join companies that will pave paths for their future careers, while they continue learning new skills to grow. Providing an attractive mix of benefits that includes personalised growth plans and challenging work can inspire enthusiasm among young employees. Tailoring training to each employee shows that you value their skills and potential as an investment in their future.
Laws of Attraction Data (Malaysia)
Top drivers of attraction

Fresh graduates/First job (18-23 years old)

"Total MY market (24-64 years old)"

Career development/Opportunities

14.2%

12.5%

Promotion opportunities

65.5%

58.2%

Skill development/Training

54.4%

47.2%

Technical/work-related skillset

43.4%

41.3%

Salary/Compensation

13.8%

16.1%

Monthly based salary

84.8%

88%

Double pay during public holidays

76.9%

62.6%

Insurance

65.9%

66.4%

Work-life balance

12.7%

12.7%

Overtime pay

73.8%

59.8%

Reasonable number of annual leaves

61%

63.4%

Five-day work week

55.3%

57.8%
To succeed at attracting and retaining high-quality candidates to your organisation, you have to be able to adapt to a continually evolving array of needs and behaviours. What always worked for you in the past may no longer apply in the present, especially as a new generation enters the workforce. Because fresh graduates will change the way you and your organisation do business, you must be ready to evolve.
Build stronger relationships with fresh graduates with insights from JobStreet's Jobs and Resources Hub and use Laws of Attraction insights , where you can tailor your search based on your needs to attract top talent. Up your candidate seeking experience now using Talent Search and get those insights working.
At JobStreet, we believe in bringing you #JobsThatMatter. As a Career Partner, we are committed to helping all jobseekers find passion and purpose in every career choice. And as the number 1 Talent Partner in Asia, we connect employers with the right candidates who truly make a positive and lasting impact on the organisation. 
Discover Jobs That Matter. Visit Jobstreet today.
About SEEK Asia SEEK Asia, a combination of two leading brands Jobstreet and JobsDB, is the leading job portal and Asia's preferred destination for candidates and hirers. SEEK Asia's presence span across 7 countries namely Hong Kong, Indonesia, Malaysia, Singapore, Thailand, Philippines and Vietnam. SEEK Asia is part of the Australian Securities Exchange-listed SEEK Limited Company, the world's largest job portal by market capitalisation. SEEK Asia attracts over 400 million visits a year.
About SEEK Limited SEEK is a diverse group of companies, comprising a strong portfolio of online employment, educational, commercial and volunteer businesses. SEEK has a global presence (including Australia, New Zealand, China, Hong Kong, South-East Asia, Brazil and Mexico), with exposure to over 2.9 billion people and approximately 27 per cent of global GDP. SEEK makes a positive contribution to people's lives on a global scale. SEEK is listed on the Australian Securities Exchange, where it is a top 100 company and has been listed in the Top 20 Most Innovative Companies by Forbes.