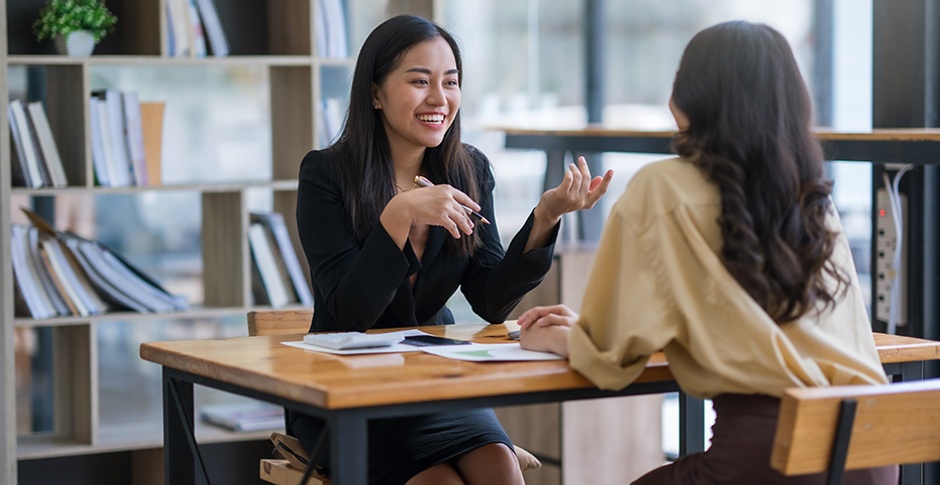 What's your Recruitment Style? Take the Quiz Today
How well do you know your hiring style? Take this JobsDB quiz and find out how your recruiting approach can accelerate the process of hiring top candidates.
We understand that with the new job trends, in-demand jobs and skills that recently opened this year, hiring quality candidates for the right job have become quite a challenge. But we can help you with these easy steps.
We're here to help you discover your hiring style. This will enable you to play to your strengths and overcome gaps you might have. Effectively building an employee retention system while learning how to select top candidates accurately.  Take our short quiz to know more!
When screening a resume, you tend to focus on these two factors:
Past work experiences and employers

Educational background and employee's place of residence

Trainings attended and skills set
In your Company Profile, you include...
Basic company profile details. You do not like giving too much details upfront.

Pictures of the office staff and work environment. You like to make the candidates feel at home right away

Latest software applications used in the organization. You want to demonstrate how employees stay connected and work efficiently even during a pandemic.
During a job interview, you ask...
"Why do you want to join the company?"

"You worked with (company's name) before, how was it working with them?"

"What applications are you most comfortable with when conducting virtual meetings?"
When looking to hire, you rely heavily on..
Applications from the job-postings in the company's website

Recommendations through the company's Employee Referral program

Online employment marketplace such as JobsDB
The most challenging part when recruiting new talents is...
Filtering out which candidate will fit the company's vision and goals

Not having enough time to connect with other potential candidates

Reaching out to more applicants using social media platforms
Mostly As.. The Master Planner
You are organized, direct to the point and consistent.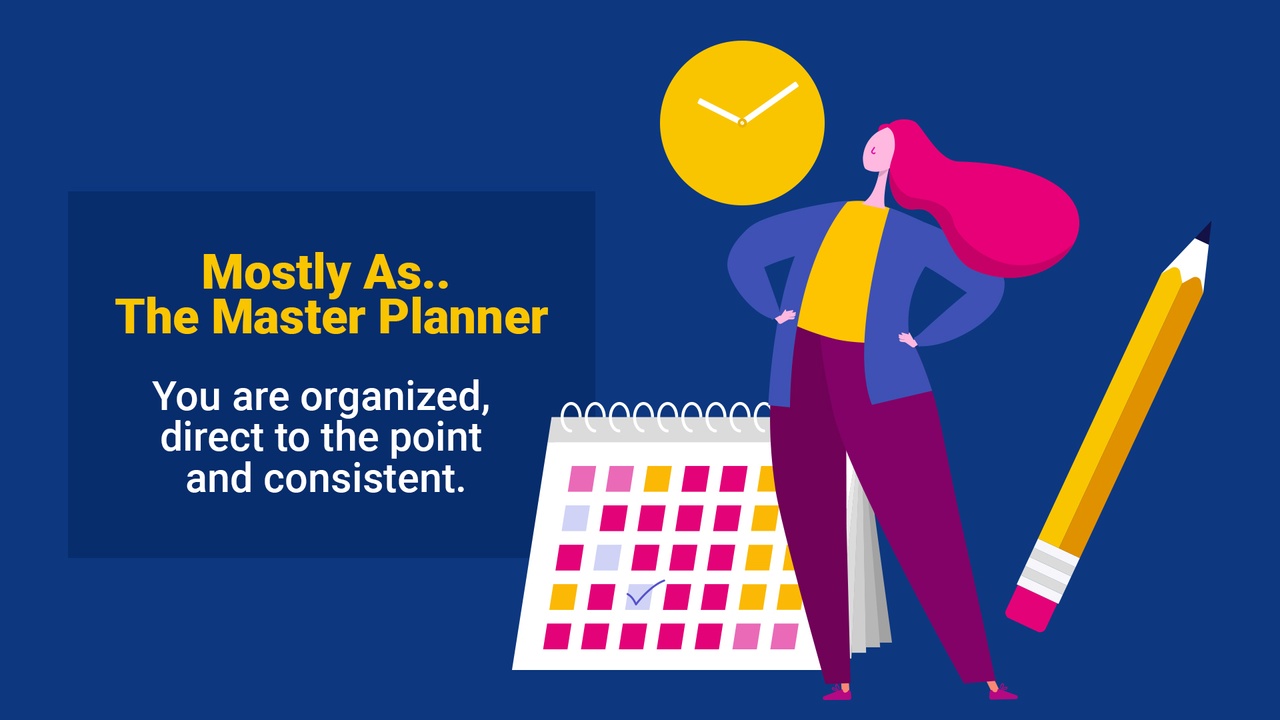 You like to calculate your moves by having a checklist for just about everything! Working around a plan and sticking to it makes you happy especially during the recruitment process. You go for the tried and tested hiring strategies because you believe in predictable outcomes. Sudden changes in the office may stress you out a bit which is why you continue to come up with office policies that will support a safe working space for you and your colleagues.
What works for your recruitment style? You  have your hands full so it would be great to ease the load. Save yourself some time with the advance-matching technology of JobsDB's Talent Search:
Candidates are ranked and filtered based on the most relevant to the hirer's specific requirements

Key candidate information will be presented to the hirer

Hirer has the option to view resume details upon clicking a candidate's talent card
JobsDB's Talent Search can ease your screening process with a systematic approach most suited with your recruiting style.
Mostly Bs.. The Energy Booster
You are a team player, motivator and a shoulder to lean on.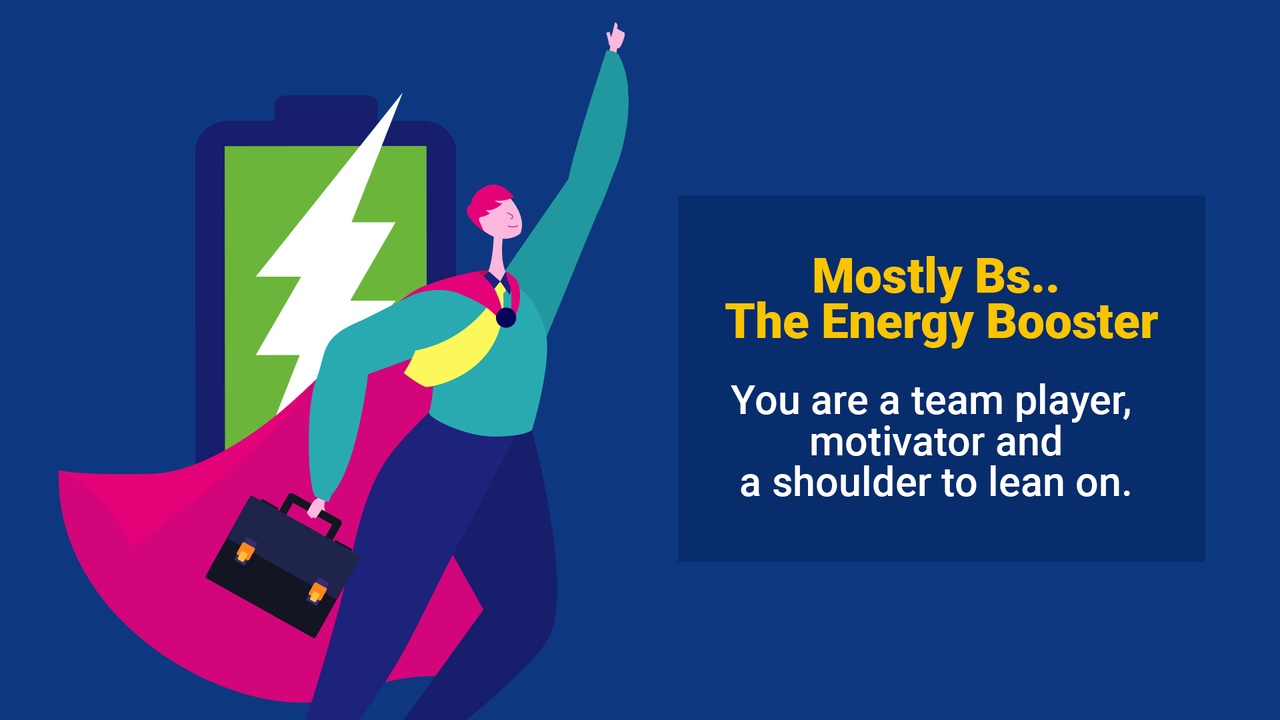 You stay with the company not just because you love your job, but also because you love to be surrounded by the people you work with. Not only do you find candidates best suited for the position and the company's culture, you also make an effort to help employees succeed in their career advancement and skills development. You take time knowing an applicant's hidden talent and that may include asking relevant questions that gives you a glimpse of their personality better. You believe that interviews are a two-way street so you welcome questions from the candidates too- making sure that they will love the company as much as you do.
What works for  your recruitment style? Using JobsDB's Laws of Attraction,  you get to understand what motivates Hong Kong job-seekers in the specific industry that they are eyeing on.
Hirer can find a specific topic and refine your search as you go along

Use a filtering option to further focus on an interest area

Gather more information on how to solve a specific recruitment challenge
Mostly Cs.. The Game Changer
You are open-minded, innovative and definitely enthusiastic with technology.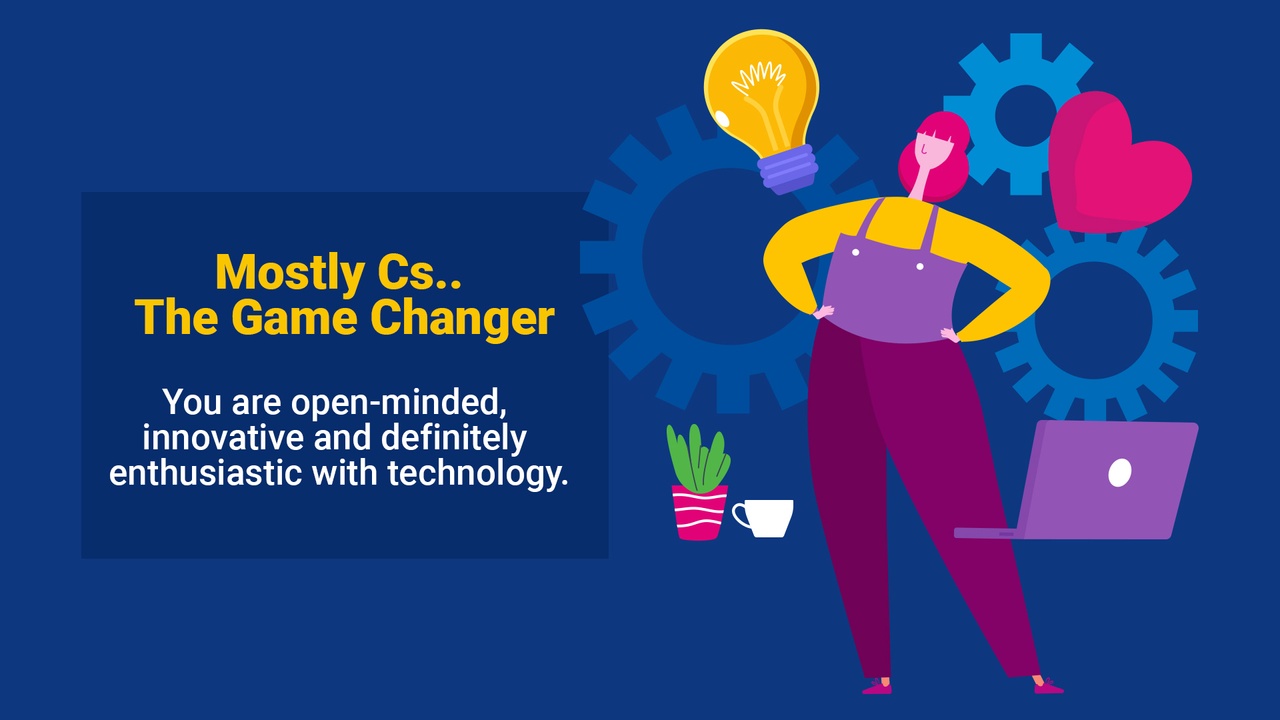 At the start of the pandemic, you managed to launch non-traditional ways of hiring. Some may not agree with your out-of-the-box ways right away but you strongly believe that technology can work to your advantage when used properly. You are excited in attracting the new wave of talent- Gen Z. Learning a new software app and staying connected online are not easy tasks but you are up for the challenge. You know how it will benefit your organization in the long run.
What works for  your recruitment style? JobsDB's Recruitment Centre innovative method can help you explore new techniques in acquiring talents. 
●      Hirer has the option to add or eliminate criteria in the talent search and instantly get recommendations from JobsDB's database.
●      Hirers can easily build a talent pool that they can collaborate with the hiring team.
●      With the sourcing feature and filtering tools, you and your team can make informed and accurate decisions.
Ready to try these strategies in your next hiring process? Overcome hiring challenges by taking advantage of the strengths of your hiring style. Become more efficient in hiring with the use JobsDB's Total Talent Solutionsfor #JobsThatMatter to your business. Find out more in our Employer Insights Page about the latest in talent management and acquisition.