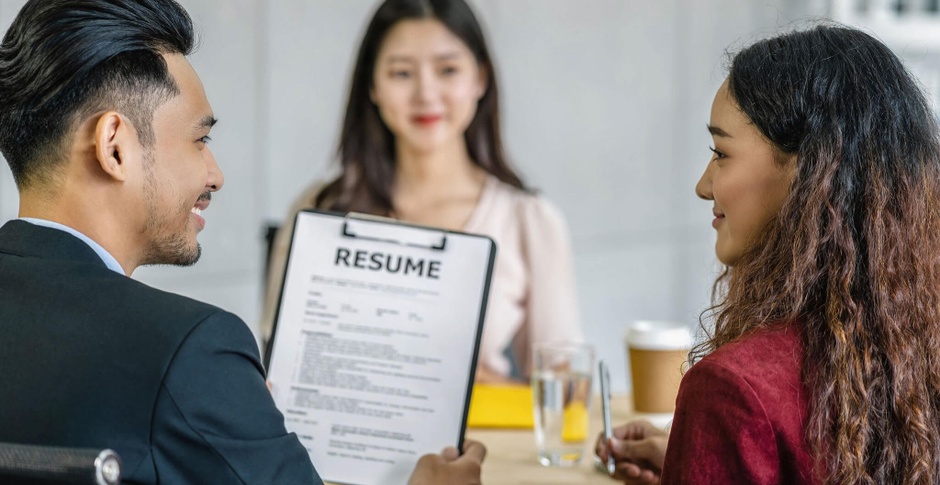 Top 3 Tips to Overcome Challenges of Hiring Fresh Graduates
Fresh graduates may not have the work background of their experienced counterparts have, but that does not mean they do not have a lot to offer. Along with their zest to learn, they bring in fresh ideas and new perspectives. While there are challenges in hiring fresh graduates—such as heavy competition and talent retention—there are advantages too.
To overcome challenges when hiring fresh graduates, follow these tips and work well with Malaysian fresh graduates.
1. Offer competitive salary and benefits
Everyone wants to hire the best candidate for the job. To recruit the cream of the crop, you need to know what their main drivers are.
For millennials and Gen Z talent, a reasonable paycheck matters the most. According to the Laws of Attraction study, 14.2% of Gen Zs—which includes fresh graduates—say that salary is one of their top drivers at work. 
One way to attract the best fresh graduates in Malaysia is by offering market-average compensation and benefits—or even higher. Emphasise this in your job ad so you can receive more quality applications. In addition to offering competitive salaries, it pays to provide other benefits such as bonuses, allowances, and insurance.
However, if they started with a lower salary (or below the overall mean monthly salary that is RM6,814), you can assure them that they will get a higher salary after evaluation. (Also read: Salary Tool and Compensation Insight for Malaysian Employer)
2. Provide career growth Career development is crucial for young Malaysian talent.
Malaysian fresh graduates are ambitious and have the drive to learn as much as they can. They want to work at a company where they can bring their skills and talents to work while, at the same time, receive learning and development opportunities. When looking for their first job, they check companies where there are career development programs in place.
To retain top talent, ensure that you can provide clear opportunities for growth such as on-the-job training, mentoring programs, overseas training opportunities, and classes or certifications where they can learn new skills. Sustain their ambition and give them avenues to learn. In the long run, they will contribute more valuable skills. 
This also addresses one of the top challenges of Malaysian employers, which is company loyalty. By giving them learning and development incentives, you will not only attract fresh graduates to apply, but you will also encourage them to stay with your company for the long term. (Also read: Creating a Training Programme That Is a Win for Both Sides)
3. Look after their well-being
One of the challenges employers face when hiring fresh graduates is when the latter crack under pressure. They are new in navigating their careers; but at the same time, they already feel that they are expected to perform as well as their tenured colleagues. As an employer, you are in a position to mitigate this situation. To avoid this, look after your employees' well-being.
Considering that they just graduated from college, it is understandable why 12.4% of Gen Z talent value work-life balance. Next to salary and career growth, this is one of their key drivers for being motivated at work. Show them that they can enjoy both their personal lives and career growth when they stay with your company. Especially at this time, younger talent would appreciate flexible work hours, working remotely, and getting proper compensation for when they work overtime and during holidays. Give them time to wind down after office and see how engaged they will be at work.
Follow these three tips to overcome challenges when hiring fresh graduates. Find the best candidate for #JobsThatMatter to your organisation with Talent Search. To gain more insights on how to attract top Malaysian fresh graduates, visit our Laws of Attraction portal. For more practical advice, expert insights, and industry news, visit our Employer Insights page. 
At JobStreet, we believe in bringing you #JobsThatMatter. As a Career Partner, we are committed to helping all jobseekers find passion and purpose in every career choice. And as the number 1 Talent Partner in Asia, we connect employers with the right candidates who truly make a positive and lasting impact on the organisation. 
Discover Jobs That Matter. Visit Jobstreet today.
About SEEK Asia SEEK Asia, a combination of two leading brands Jobstreet and JobsDB, is the leading job portal and Asia's preferred destination for candidates and hirers. SEEK Asia's presence span across 7 countries namely Hong Kong, Indonesia, Malaysia, Singapore, Thailand, Philippines and Vietnam. SEEK Asia is part of the Australian Securities Exchange-listed SEEK Limited Company, the world's largest job portal by market capitalisation. SEEK Asia attracts over 400 million visits a year.
About SEEK Limited SEEK is a diverse group of companies, comprising a strong portfolio of online employment, educational, commercial and volunteer businesses. SEEK has a global presence (including Australia, New Zealand, China, Hong Kong, South-East Asia, Brazil and Mexico), with exposure to over 2.9 billion people and approximately 27 per cent of global GDP. SEEK makes a positive contribution to people's lives on a global scale. SEEK is listed on the Australian Securities Exchange, where it is a top 100 company and has been listed in the Top 20 Most Innovative Companies by Forbes.