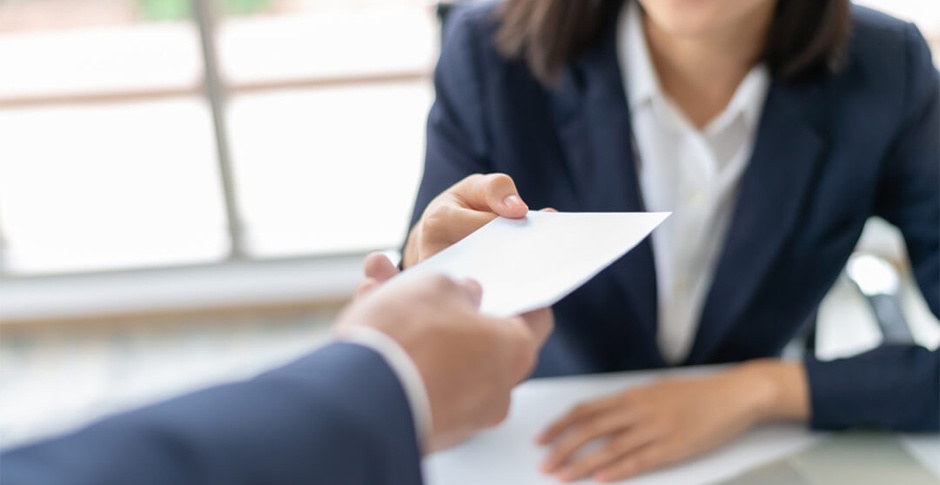 The Ultimate Guide to Writing a Job Offer Letter
Found the perfect candidate looking for jobs that matter? Congratulations! It is now time to secure the talent by sending them an employment confirmation letter.
Sending a job offer letter is one of the most fulfilling parts of the recruitment process. It concludes your search for the talent that fits the job role best and invites the successful candidate to be part of the company.
The potential employee will then review the job offer letter. Then, if they agree to all the terms in it, they will say yes and sign with the company. While this is not yet the final work contract, this serves as a legal document. Ensure that the terms and conditions you include reflect what you and your company represent.
Two types of job offer letters
It is an accepted practice to send an employment confirmation letter via e-mail. Just ensure that it has all the important details, which we will elaborate on below.

The formal employment confirmation letter is printed on paper, signed, and given to the candidate in person. 
Both of these types are acceptable. What is important is to send a compelling offer to the candidate so that they will accept.
What to include in your job offer letter
It will help you lay out the important details in your letter if you have already discussed the job offer verbally with the successful candidate. Before diving into the essential parts of a job offer letter, check if the terms of employment and your negotiated salary match what you have agreed on.
Each letter may vary based on job title, job description, employment type, and compensation and benefits. Nevertheless, a standard offer letter (regardless of the types of offer letter) would look like the sample below and cover most of the following important information: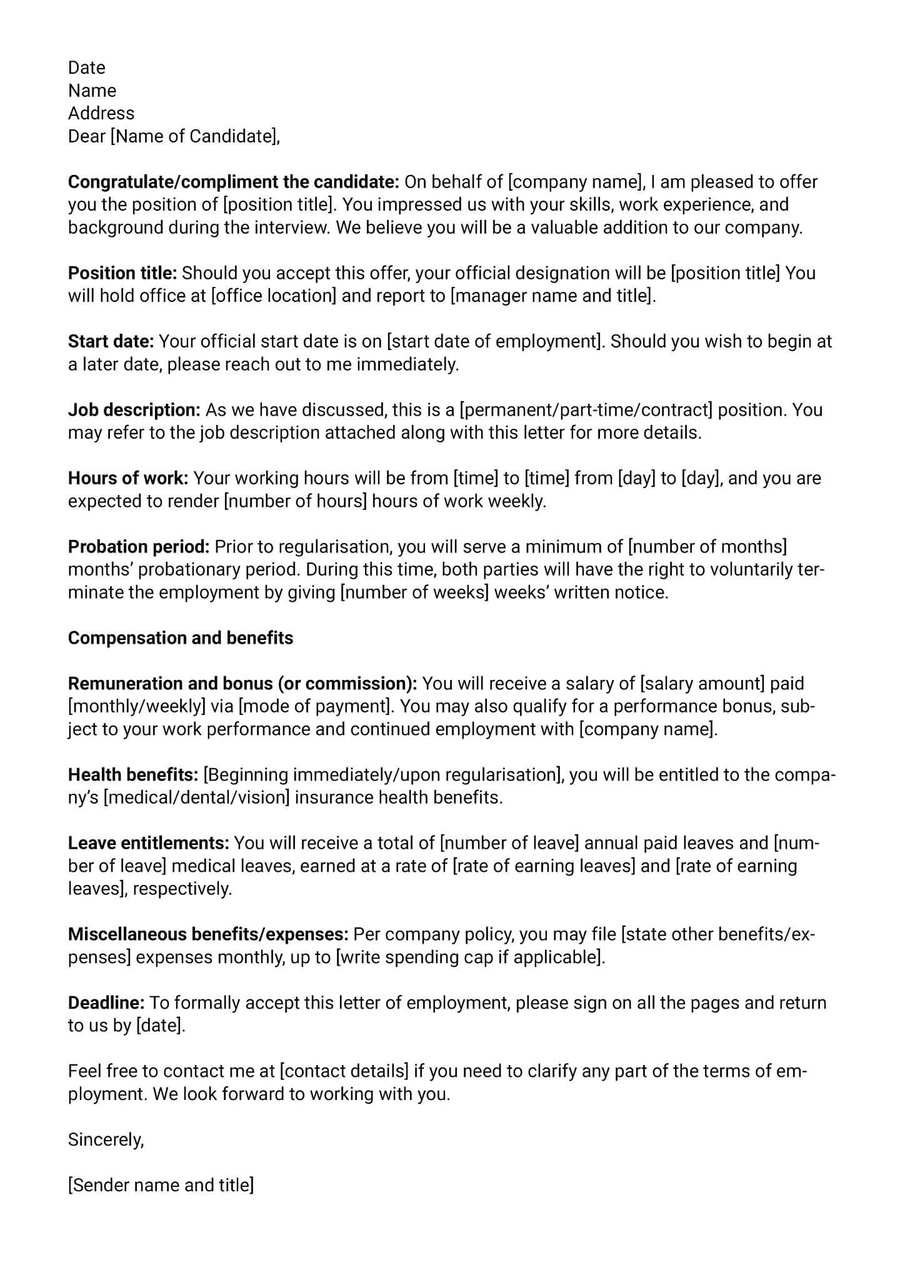 This job offer letter format includes important employment details. It will be most apt for low to mid-level jobs. If you require a more detailed letter—a job offer for a manager or C-suite executive, for example—it is best to consult with your employment law attorney.
Let JobStreet be your partner in finding the best talent for #JobsThatMatter to your business. Use Talent Search to gain access to one of the largest talent databases in the region and get instant recommendations once your job ad is posted. Find out what fuels the passion and purpose of Malaysian candidates with our Laws of Attraction portal. For more talent recruitment and retention advice, visit our Employer Insights page.
At JobStreet, we believe in bringing you #JobsThatMatter. As a Career Partner, we are committed to helping all jobseekers find passion and purpose in every career choice. And as the number 1 Talent Partner in Asia, we connect employers with the right candidates who truly make a positive and lasting impact on the organisation. 
Discover Jobs That Matter. Visit Jobstreet today.
About SEEK Asia SEEK Asia, a combination of two leading brands Jobstreet and JobsDB, is the leading job portal and Asia's preferred destination for candidates and hirers. SEEK Asia's presence span across 7 countries namely Hong Kong, Indonesia, Malaysia, Singapore, Thailand, Philippines and Vietnam. SEEK Asia is part of the Australian Securities Exchange-listed SEEK Limited Company, the world's largest job portal by market capitalisation. SEEK Asia attracts over 400 million visits a year.
About SEEK Limited SEEK is a diverse group of companies, comprising a strong portfolio of online employment, educational, commercial and volunteer businesses. SEEK has a global presence (including Australia, New Zealand, China, Hong Kong, South-East Asia, Brazil and Mexico), with exposure to over 2.9 billion people and approximately 27 per cent of global GDP. SEEK makes a positive contribution to people's lives on a global scale. SEEK is listed on the Australian Securities Exchange, where it is a top 100 company and has been listed in the Top 20 Most Innovative Companies by Forbes.