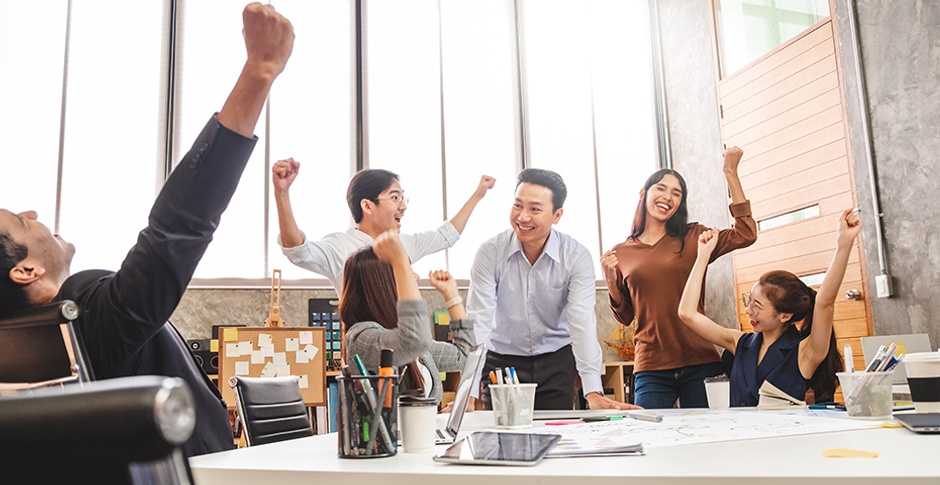 Looking To Hire? Here's 10 Things Malaysian Candidates Want In A Job
COVID-19 has caused unprecedented change to the way people, communities and businesses operate. The restrictions in movement across the global have caused employees to telecommute from their homes and adopt a digitally-powered working style. Malaysia is one of the many countries to enact a Movement Control Order (MCO), forcing more businesses to carve out ways to occupy virtual spaces.
Hiring during this period might look rather different. With restrictions on mobility, recruiters now have to consider avenues of hiring that are entirely online. Furthermore, companies will find themselves in need of experienced individuals who are best-equipped to guide them through times of crisis and provide strategic support. Businesses and sectors with greater IT, digital and online needs will be more inclined to hire talent accordingly.
Although COVID-19 will somewhat change candidates' employment needs long-term, here is what Malaysian talent considers to be the most important factors when looking for a job.
Having this knowledge at your fingertips will help you make better hiring decisions — such as writing effective job ads, asking candidates the right questions during the interview process and crafting the right compensation and engagement package. A strong retention strategy will serve you greatly during this COVID-19 period, and beyond.
An attractive salary package: Regardless of age, job level and gender, candidates across Malaysia agree that money is the key driver of attraction when choosing between potential employers. While it is one of the many factors they take into consideration, it is the top-ranked driver for employees in Malaysia according to our Laws of Attraction survey. Aside from a competitive base monthly salary, candidates also seek a variety of financial add-ons such as bonuses and insurance. More than half want a performance-based bonus in return for their hard work, while 66% want employers to provide them with insurance protecting life, income and health. Other popular monetary perks include guaranteed bonuses regardless of company or personal performance (49%) and double pay for work done during public holidays, as echoed by 63% of Malaysians.

Policies that promote work-life balance: While Malaysian candidates are willing to put in extra hours, they expect employers to take the concept of work-life balance seriously. Sixty-three percent of talent want to be provided with a reasonable amount of annual leave, while nearly one third want the flexibility to do as they please with their leave, including encashing it. The regularity of a fixed working schedule with regular office hours (8am-5pm or 9am-6pm) and a five-day work week is greatly appealing to candidates. They also don't want their professional lives to eat into their personal time, with 39% wishing their employers would follow a 'no-work rule' after office hours. Malaysia is one of many countries where the workforce has switched to telecommuting or working from home - where possible - until the threat of the virus is gone. While being confined to the house comes with its own set of challenges, it could also be an opportunity for businesses to take on flexible working policies once they have seen how staff can remain productive even when not in the office.

Ample career development opportunities: Malaysian candidates are ambitious, and look forward to receiving exciting opportunities to take their careers to the next level, as affirmed by 58% of talent. Those with the desire to advance into managerial or C-suite roles want to be placed in training programs to hone their leadership skills (35%). Receiving work-related skills training is a "must" according to 41% of talent in technical roles. Nearly a quarter of Malaysians interested in furthering their higher education want their employers to be invested in supporting them with sponsorships, scholarships, and subsidies.

Assurance regarding the future: Talent employed in Malaysian companies are not interested in anything short of a permanent role that they can grow into long-term. For 64% of talent, being employed in a permanent role is "must", while working in an established, financially-secure company is important for 59%. Only a minority of Malaysian talent would consider short-term opportunities, such as contract roles and project-based employment, as echoed by 9% and 10% of respondents respectively. However, this number is likely to change given the current COVID-19 scenario, and we can expect more candidates to be open to contract and short-term roles, with the possibility of conversion to long-term positions once the crisis is over.

Competent upper management: As far as leadership goes, most Malaysians expect to work in a company where the management is professional and displays courteous behaviour towards all staff, no matter their seniority - a belief is echoed by 35% of talent. Nearly one third of Malaysian candidates say they want management to be respectful and empowering. More than one quarter of employees believe leaders should be supportive towards their staff, and transparent regarding important issues.

A healthy and cooperative company culture: While company culture may not seem like a "perk", it is a hugely important factor for the productivity and contentment of candidates. When it comes to culture, Malaysian talent seek the same qualities they look for in upper management. For 31% of candidates, being immersed in a professional and respectful culture is a "must", while 28% want to work in an environment that is collaborative, supportive and positive.

A well-connected office: With the majority of talent working out of offices in central Malaysia, it's safe to say that candidates prefer workplaces with excellent connectivity and are easy to get to, either by private vehicles or public transport. For 51% of Malaysians, the availability of parking spaces at their office is a "must". ONe quarter want to work in places that are accessible by public transport, and are close to train stations or bus stops, and 21% would prefer their offices be close to their homes, so they can either save money by walking or have a shorter morning commute.

Amicable and easy-going colleagues: As Malaysian employees are likely to spend the majority of their day in the company of their colleagues, they need to be able to get along with them and share a healthy working relationship. For 49% of employees, working with collaborative and supportive people is a "must" and more than 40% want to work with people who are positive and fun. However, the quality that 56% of talent say their work-mates must possess is respect.

Employers with a stellar track record: While all Malaysian talent are not necessarily looking to work only for big multinationals, they definitely care about factors such as reputation and profitability. For 42% of candidates in Malaysia, employers "must" be known for their high-quality occupational safety and health standards, while over half want to work for a company with a strong financial history - this implies that monthly salary and bonus payments are regular. However, candidates also consider other factors besides a steady balance sheet and structural safety - 31% say their employers "must" be conscious about diversity and social inclusion, while 34% feel comforted by the reinforcement of a meaningful corporate vision and mission statement. The power of word-of-mouth can also not be underestimated, as 39% say the company they work for must have positive employee reviews. COVID-19 and the movement control order (MCO) will test companies like never before, as they now have the added responsibility of ensuring staff stay home, comply with health regulations and drive home the message of social distancing and good hygiene.

Additional perks such as insurance, allowance, and contributions: Malaysian candidates appreciate the extra perks and allowances provided to them by their employers. Companies, in turn, should consider additional benefits as a way of cementing employee loyalty and retaining talented workers in the long run. Some benefits which employees consider a "must" are corporate retirement benefits (56%), medical coverage for family (55%), sponsorship of children's education (and additional leaves for situations relating to health and family (50%). Forty-one percent of talent want to be appreciated for their hard work in the form of long service awards. While it's unreasonable to expect all employers to be able to provide every single item on this list, it is key to listen to your talent and try your very best to accommodate sensible demands - especially if they are deserving of a raise, a bonus, or simply a day off to themselves. Employees will take note of how their companies and employers look out for them during times of crisis. The companies that go the extra mile for their workers where possible are likely to come out the other end of this pandemic with a strong reputation and likelihood of attracting top talent.
To understand your talent better and make smarter hiring decisions, please visit our interactive Laws of Attraction website to explore candidates spanning generations, job levels, specialisations and industries.