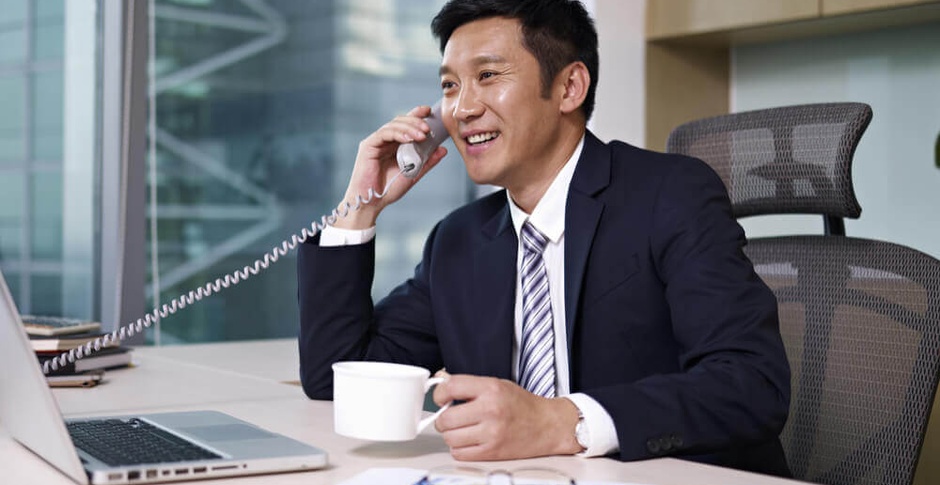 How to Get the Right Salesperson in Your Team
Job opportunities are not created equal, and job seekers know this all too well. For Malaysians who are combing through job openings, the appeal of higher pay is followed closely by the attraction of being in an organisation that champions the seemingly elusive work-life balance on behalf of their employees.
For sales professionals, it is important to maintain a positive attitude despite the numerous challenges they face in their line of work. From securing appointments to closing the sale, all the way to collecting timely payments, a salesperson needs to be able to handle rejection well.
The kind of support your company gives sales professionals is critical to how well they can do their job. Since their role is an essential part of your business, their success has an impact on whether your company will thrive or simply survive.
Providing sales professionals with job opportunities that uphold passion and purpose
If your company is driven by a purpose that goes beyond looking after the year-over-year increase in revenues, you will attract like-minded job seekers. You will have potential employees who are keen on accepting job offers that play to their strengths, prioritising roles that align with their values.
Additionally, your organisation will also become a compelling choice when job seekers see that you take time to nurture the passions and interests of your employees. Job seekers appreciate companies that take the holistic growth of their staff.
Communicate how the work opportunities in your sales force align with job seekers' search for purpose and drive for passion. Here are five tips to help you.
1. Raise employee experience
Impressive job titles and better-than-average company benefits may attract job seekers; but, purpose-driven employees are more likely to stay with you for the long haul. When employees find fulfilment in their jobs, there is a significant increase in the retention rates of good talents.
Employee experience is all about how your company responds to the needs of its employees in small yet consistent ways. As early as possible in your recruitment stage, clearly explain what your values are. Add stories about the kind of company culture your job seekers can look forward to.
Here are some initiatives that you may already have in your organisation. These are worth mentioning when the topic of employee experience comes up at any point during the application period:
Employee feedback: You conduct surveys regularly to measure employee satisfaction. The results tell you the reasons why people stay or leave, what benefits they find useful or lacking, as well as the training your employees feel they have too much or too little of. Tell them how you use the answers to improve your company.

Programs for professional development: Salespeople know that they are only as good as their last big sale; so, tell them about the career development program that will help them advance in your organisation. Having a sales background is already an advantage when preparing for another role within your organisation. The training investment you have in place allows them to grow with you.

Technology Support: If you provide access to electronic tools that will help your sales team work more efficiently, tell them about it. This shows that your company willingly spends for their needs to help them become better contributors.
2. Reboot your community relations ⁠If your company has a strong corporate social responsibility program, make sure to mention this to your candidate. However, if your company is still developing one, tell them that you are open to ideas on how your sales team can serve beyond your office. Show them that you believe that these activities contribute to their physical, emotional, mental, even spiritual wellness.
A company that lives out a "purpose over profit" culture is highly likely to give back to a community. Being a community-oriented company can boost your brand and help draw quality employees to you. They can even increase your base of loyal customers.
Likewise, when shortlisting for the next stage of your recruitment process, check the kind of volunteer work that your candidate has done. This will give you an insight into whether your potential hire deems charity work as important, which will clue you in if they are a good fit for your current sales team.
3. Review your industry ⁠The employment landscape has changed over the last few months. There are industries that have become more vulnerable to the effects of the COVID-19 virus like the tourism and hospitality business, the food and beverage industry, and the mass transportation sector.
Also, check how your competitors are advertising their job openings. See what you can learn from these postings. Are they offering new health benefits to address the pandemic? Have they shifted their sales teams to work completely off-site until further notice? Being aware of these will help craft better offers that will help you land better job seekers to fill your sales job openings.
4. Reassess your current team ⁠One more thing you might want to do before you apply the suggestions above is to consider spending time with your sales team. Doing this will help you determine the general competencies that the role requires. Afterwards, you can decide which of these are deal-breakers when it comes to hiring the best salespeople for your company.
High-energy individuals may have the bravado needed to start and sustain the conversation with your customer; but, being data-oriented to help create effective sales strategies may also be a requirement. It all depends, of course, on what you are offering your customers as well as the industry.
5. Reevaluate your job advertisements ⁠Remember that you are attracting job seekers who will play a critical role in the success of the company. You want to be able to land the employees who will be a good fit for your organisation. So, check if your job opening reflects the culture and values of your company. Make sure also that your post clearly describes the job seekers you are looking to hire.
Aside from their sales experience, include transferable skills in your list of must-haves. This will make your requirement more attractive to a broader group of job seekers. It will also increase your chances of finding the one who will be a good fit for your company.
Consider creating a profile on Jobstreet, the top choice among job seekers in Malaysia. If you already have an account, make sure that the data about your organisation is updated. When your company cares about these seemingly minor details, it shows that you care even more about the bigger things in and around your organisation.
We want to help you work with the right people. Use Talent Search to find the right job seekers for the #JobsThatMatter to your organisation. If you need expert advice, head on over to the Jobs and Resources Hub so you can maximise the recruitment process, help your job seekers build fulfilling careers, and meet your own hiring requirements all in one go.  
At JobStreet, we believe in bringing you #JobsThatMatter. As a Career Partner, we are committed to helping all jobseekers find passion and purpose in every career choice. And as the number 1 Talent Partner in Asia, we connect employers with the right candidates who truly make a positive and lasting impact on the organisation.    Discover Jobs That Matter. Visit Jobstreet today.
About SEEK Asia ⁠SEEK Asia, a combination of two leading brands JobStreet and jobsDB, is the leading job portal and Asia's preferred destination for candidates and hirers. SEEK Asia's presence span across 7 countries namely Hong Kong, Indonesia, Malaysia, Singapore, Thailand, Philippines and Vietnam. SEEK Asia is part of the Australian Securities Exchange-listed SEEK Limited Company, the world's largest job portal by market capitalization. SEEK Asia attracts over 400 million visits a year.   About SEEK Limited ⁠SEEK is a diverse group of companies, comprising a strong portfolio of online employment, educational, commercial and volunteer businesses. SEEK has a global presence (including Australia, New Zealand, China, Hong Kong, South-East Asia, Brazil and Mexico), with exposure to over 2.9 billion people and approximately 27 per cent of global GDP. SEEK makes a positive contribution to people's lives on a global scale. SEEK is listed on the Australian Securities Exchange, where it is a top 100 company and has been listed in the Top 20 Most Innovative Companies by Forbes.