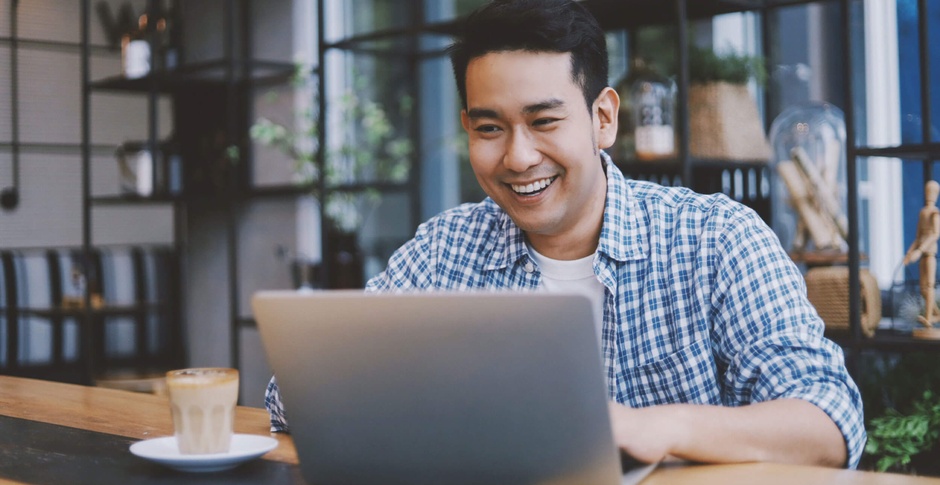 Fill a Job Vacancy Faster With These 5 Jobstreet Tools
Did you ever find yourself challenged to create the best job advertisement that will fill urgent vacancies in your organisation? Jobstreet understands that this task entails targeted searching, mindful marketing, and careful recruitment and selection—and we are here to help.
Jobstreet recognises the various challenges employers like you face, and we have put together a variety of tools to help you connect with the right candidates who are driven by passion. Here are the top five JobStreet tools you can use to make the recruitment process easier and more efficient.
The #Worknow hashtag is a simple yet powerful tool that comes with benefits for both candidates and employers. Jobseekers can add it to their Jobstreet profile to let hiring managers know they are available for immediate hiring.
For employers like yourself, simply input this hashtag as a keyword in the search bar. By using this hashtag, along with relevant search criteria, you will discover the best-fitting candidates via Talent Search .
The all new Jobstreet is an easy-to-use platform that allows you to merge and manage candidates. It gives you access to user-friendly features that provides integrated sourcing via Talent Search and Rich Job Ads.
With Talent Search, you will be able to find candidates that fit the requirements of your organisation's vacancies. It also makes it easier for you to sift through your options, thanks to an intuitive search bar and tiled layout. You can rank candidates by relevance, showing the best-suited talents at the top spot. You can also further narrow down your search using certain criteria and benchmarks like years of experience, expected salary, and location.
A guided one-page interface allows you to create attention-grabbing jobs ads easily. You will be able to find a list of the live ads you have, all arranged by expiry date and with application figures available to you in a few clicks.
Jobstreet uses a smart job recommendations feature powered by artificial intelligence (AI) so candidates can find the best jobs according to their needs. The system gains a better understanding of a candidate's preferences the more he or she searches on JobStreet.
What does this mean for employers like you? It ensures that your advertisements will find their way to the screens of jobseekers who may be good picks for the vacancies you have.
Jobstreet's Hirer Insights is a smart tool that is available to hirers. It allows you to understand how well your job ads are performing compared with similar advertisements. Hirer Insights also allows you to tally the number of people who have viewed your ads, analyse the keywords used in searches, and quickly understand the rate of submitted job applications from candidates who saw your advertisement.
This kind of information is valuable because it gives you an idea on how you can better structure your job advertisement. Each of your postings will have its own set of data on the Job Ad listing page, giving you the opportunity to fine-tune materials that are not performing as well as you like.
This kind of advertisement allows you to stand out from the rest of the ads that are competing for a candidate's attention. With Branded Ad, your listing will be shown with a personalised banner image in twice the usual ad space. A Branded Ad also gives you the opportunity to showcase your Employer Value Propositions in three points, allowing you to feature appealing company photos and information that will attract candidates.
Getting quality talents can be challenging, but with the right tools at your disposal, it gets easier to showcase how your organisation offers #JobsThatMatter.
For a better experience at finding candidates, take advantage of Talent Search. You can also learn more about attracting talents and retaining them by visiting Laws of Attraction. Visit our Covid-19 Jobs and Resources Hub for information on how employers like you can further help candidates and employees build fulfilling careers.
SEEK Asia, a combination of two leading brands JobStreet and JobsDB, is the leading job portal and Asia's preferred destination for candidates and hirers. SEEK Asia's presence span across 7 countries namely Hong Kong, Indonesia, Malaysia, Singapore, Thailand, Philippines and Vietnam. SEEK Asia is part of the Australian Securities Exchange-listed SEEK Limited Company, the world's largest job portal by market capitalisation. SEEK Asia attracts over 400 million visits a year.
SEEK is a diverse group of companies, comprising a strong portfolio of online employment, educational, commercial and volunteer businesses. SEEK has a global presence (including Australia, New Zealand, China, Hong Kong, South-East Asia, Brazil and Mexico), with exposure to over 2.9 billion people and approximately 27 per cent of global GDP. SEEK makes a positive contribution to people's lives on a global scale. SEEK is listed on the Australian Securities Exchange, where it is a top 100 company and has been listed in the Top 20 Most Innovative Companies by Forbes.