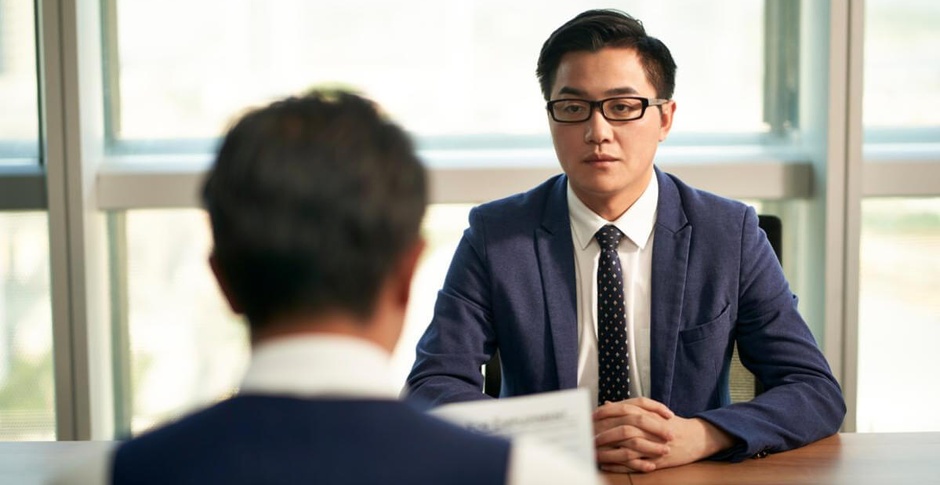 6 Sales Interview Questions For Hiring Managers Must Ask
Sales professionals are your frontline employees. They are the face of your brand, and they represent the values of your organisation. That is why it is crucial to hire sales talents who are not only good at their job but also match your company culture. 
But how can you determine if they are the right candidate for your business? Here are six job interview questions you must ask to help filter your applicant pool. 
Question #1: What are your career goals?  You want sales professionals that will stay with the company for the long haul. Asking candidates about their career goals helps you gauge if their long-term plans match your business objectives. 
This question also allows you to assess the candidate's knowledge about the industry. Be on the lookout for vague and unrealistic responses like "I want to double the sales revenue in my first six months in the company." Those kinds of answers show that the candidate might not have a good understanding of the industry, and that is something you want to avoid.
Question #2: Tell me about your past sales experience. Knowing candidates' past work experiences allows you to assess their efficacy as sales professionals. Their answers give you a glimpse of how they respond to problems, rejections, and success. This question also helps you learn more about their technical and transferable skills, and how the candidates use them to achieve their goals.
Question #3: What interests you about sales?  This highlights the candidates' view on sales and marketing in running a business. Their response shows if they are genuinely interested in the position, and how much they know about the industry. Candidates who are passionate about the work they do make for productive and effective employees.
Question #4: What sets you apart from other candidates vying for the same position? This is another way of asking the more popular question, "Sell me this pen." To answer this effectively, the candidates need to sell themselves to you. This provides you with an insight into their selling technique and how they deliver their sales pitch. Make sure to pay close attention to the way they talk, the words they use, and their attitude when speaking as these say a lot about their skills as sales professionals. 
Question #5: How do you acquire new sales leads? The candidates' response to this question highlights their ability to generate sales leads. You want candidates who can attract potential clients by doing outbound sales activities to complement your marketing efforts in place. You also want salespeople who are proactive and who take the initiative to generate leads and convert them to actual revenue. 
Question #6: What do you know about our competitors? How do you plan to compete against them? These questions let you in on how much effort the candidates have done to learn about your company and the products or services you offer. The more knowledgeable they are about your brand, the more effective they will be as sales professionals in your company. These questions also emphasise the candidates' important abilities, such as research and problem-solving skills, which are necessary in sales and marketing.
Sifting through hundreds of applicants is not an easy task, but these questions will help you narrow down your options. Remember that the right candidates must be able to convince you to hire them. After all, great sales professionals should be able to effectively sell your brand to attract new clients and seal a deal.
At JobStreet, we believe in bringing you #JobsThatMatter. As a Career Partner, we are committed to helping all jobseekers find passion and purpose in every career choice. And as the number 1 Talent Partner in Asia, we connect employers with the right candidates who truly make a positive and lasting impact on the organisation. 
Discover Jobs That Matter. Visit Jobstreet today.
About SEEK Asia SEEK Asia, a combination of two leading brands Jobstreet and JobsDB, is the leading job portal and Asia's preferred destination for candidates and hirers. SEEK Asia's presence span across 7 countries namely Hong Kong, Indonesia, Malaysia, Singapore, Thailand, Philippines and Vietnam. SEEK Asia is part of the Australian Securities Exchange-listed SEEK Limited Company, the world's largest job portal by market capitalisation. SEEK Asia attracts over 400 million visits a year.
About SEEK Limited SEEK is a diverse group of companies, comprising a strong portfolio of online employment, educational, commercial and volunteer businesses. SEEK has a global presence (including Australia, New Zealand, China, Hong Kong, South-East Asia, Brazil and Mexico), with exposure to over 2.9 billion people and approximately 27 per cent of global GDP. SEEK makes a positive contribution to people's lives on a global scale. SEEK is listed on the Australian Securities Exchange, where it is a top 100 company and has been listed in the Top 20 Most Innovative Companies by Forbes.