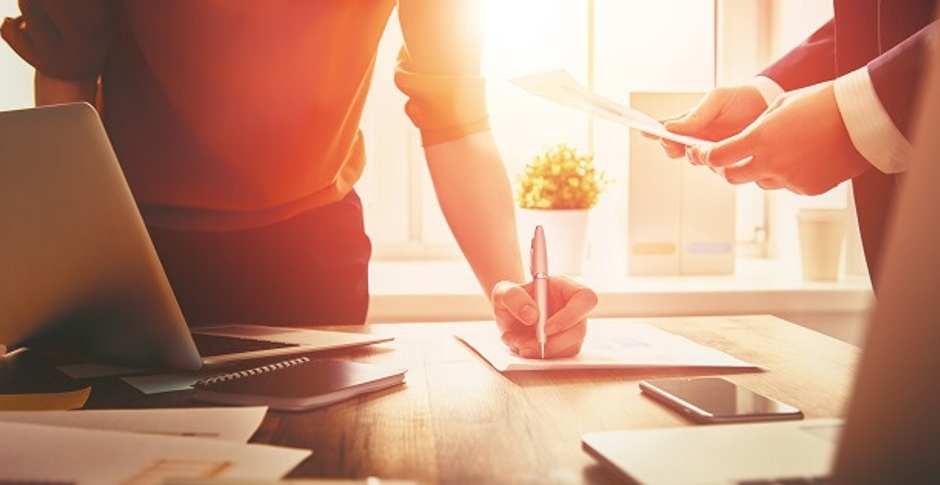 5 Ways to Improve Employee Engagement
Engaged employees are companies' best assets. They are emotionally and intellectually committed to your company and would invest extra time and effort to contribute to business success. However, engaged employees are also the rarest of the lot, with only 13 percent of them worldwide.
A recent survey conducted by human resource solutions firm TINYpulse, revealed several factors that are impacting employee engagement. Conducted at over 1,000 organisations worldwide, with over a million anonymous employee responses, it found that a positive work culture has the highest impact, followed by the need for interpersonal relationships at work and employee recognition. It also highlighted the need to practice transparency especially in the professional development of employees and the effectiveness of performance reviews.
Identifying the factors that are dragging down workplace sentiment is crucial for you to start taking actions to improve it. Check out the 5 points below to see what are the simple, research-based steps you can take to boost employee engagement:
i. Remove hierarchies – Practice an "open-door" policy, to encourage open communication and free flow of ideas. This practice also develop more trust and respect between staff and managers.
ii. Offer flexibility – Flexible work policies such as remote work, flexible work hours or work arrangements would be much appreciated as they can help employees manage life's demands.
iii. Listen – Foster a friendly work environment where your staff would feel comfortable to reach out to you, no matter who they are or at which position they are at in the company.
2. Interpersonal Relationships at Work
i. Set up inter-department sports club – What better way to bring people together than sports? Encourage team spirit through monthly sports events that involves sport members participating from different departments.
ii. Organise "happy hours" – This does not have to be about alcoholic drinks. It can be a relaxing one hour event with some free snacks and light beverages on a Friday afternoon where all employees can mingle and interact with each other on a personal level.
iii. One-on-one connection – Apart from team building activities, arrange for one-on-one connection. For example, tech-company STRV organises weekly "Lucky Lunches" draw, where two employees are pick randomly to have lunch "dates" with each other, and the bill is paid by the company.
i. Send thank-you notes – You would not hesitate to thank your client for the business that he or she is giving you so why not do the same towards your staff who has worked hard at serving the client for you? A sincere thank-you note would definitely brighten anyone's day.
ii. Recognise the achievements – Recognise the work achieved by the employee and how it has benefited the company. This can be done through emails, copying the relevant head of department or directors or by praising the employee at an employee meeting.
iii. Reward with cash or gift vouchers – Who wouldn't love receiving rewards in a form of cash or gift vouchers? Accompany the gift with a note to show appreciation and for the employee to remember the recognition.
i. Host Q&A sessions – This honest dialogue between employees and management is to create an open company culture. It can be done on a monthly basis where employees can ask anything from individual career progression, available promotions to long-term company goals.
ii. Be honest, even with bad news – No matter how successful you are, there are always ups and downs. Deliver your news, whether it's good or bad with honesty and conviction. Treat your employees like adults, share the news with them and they will appreciate your openness in the long run.
iii. Bridge the information gap – Top level management usually has a different level of information compared to the rest of the employees. Consider passing information down the chain more efficiently to close the information gap.
i. Conduct periodic reviews – According to the survey, 79 percent employees feel that their performance reviews are untimely as issues are only addressed once a year. Set performance reviews more frequently or at least by quarterly to effectively address any immediate matters on hand.
ii. Provide regular feedback – Offer constructive feedback on a regular basis. Employees, particularly millennial employees, like regular feedback as it helps them stay on track. It also helps to identify any rising issues before they become bigger problems.
iii. Engage in a two-way discussion – An effective performance review is not just a talk by the manager. It should be a healthy two-way discussion between two individuals sharing information such as how to improve the career progression of the staff and what are the available promotions offered by the company.
By improving the state of employee engagement, not only can you boost productivity and profits of the company, but also help your employees achieve their full potential and feel contented with their careers, making them look forward to coming to work each day.